There are plenty of indoor play areas in Dallas Fort Worth, but not all of them have infant sections for your itty bitty! Are you a parent who wants their little ones to be able to release some energy, but in a safe space? This list of the best indoor play areas in Dallas for toddlers and infants will make sure you never spend a day stuck at home again!
Looking for an outdoor adventure for little ones? Kids can dig for fossils at this super awesome Dinosaur Park in Texas.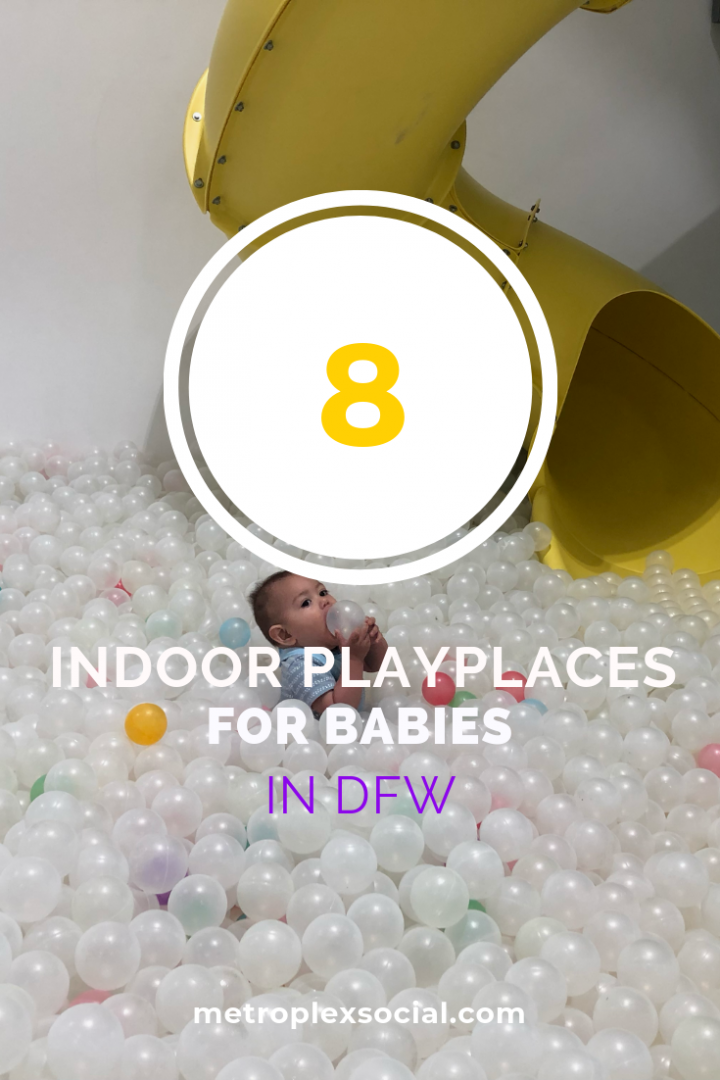 Indoor play areas give our children a chance to experience brand new things and spread their limbs a little in a brand new environment. Whether your child is just starting to walk or crawl, or maybe even just sitting up on their own, you'll find a great place for them with this list of best indoor play areas in Dallas for infants and toddlers!

8 Best Indoor Play Areas In Dallas for Toddlers and Infants
You  can rest easy knowing that your little ones will be safe and constantly stimulated when you visit one of these indoor play areas in Dallas!
1. Peek N' Play – Grapevine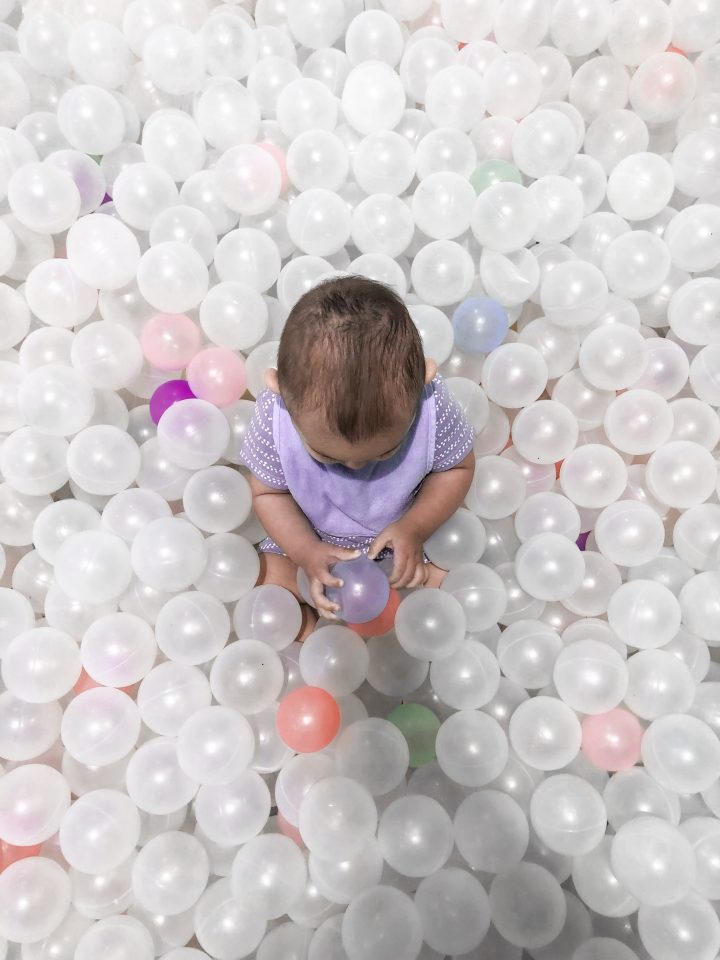 Peek N' Play is the perfect spot for indoor play. Their clean facility has tons of opportunities for play in their adorable infant section with blocks and various toys as well as a shallow ball pit and slide for little ones to practice sitting in!
Address: 2805 E. Grapevine Mills Cr., Suite 150 Grapevine
2. Kids Play Co. – Richardson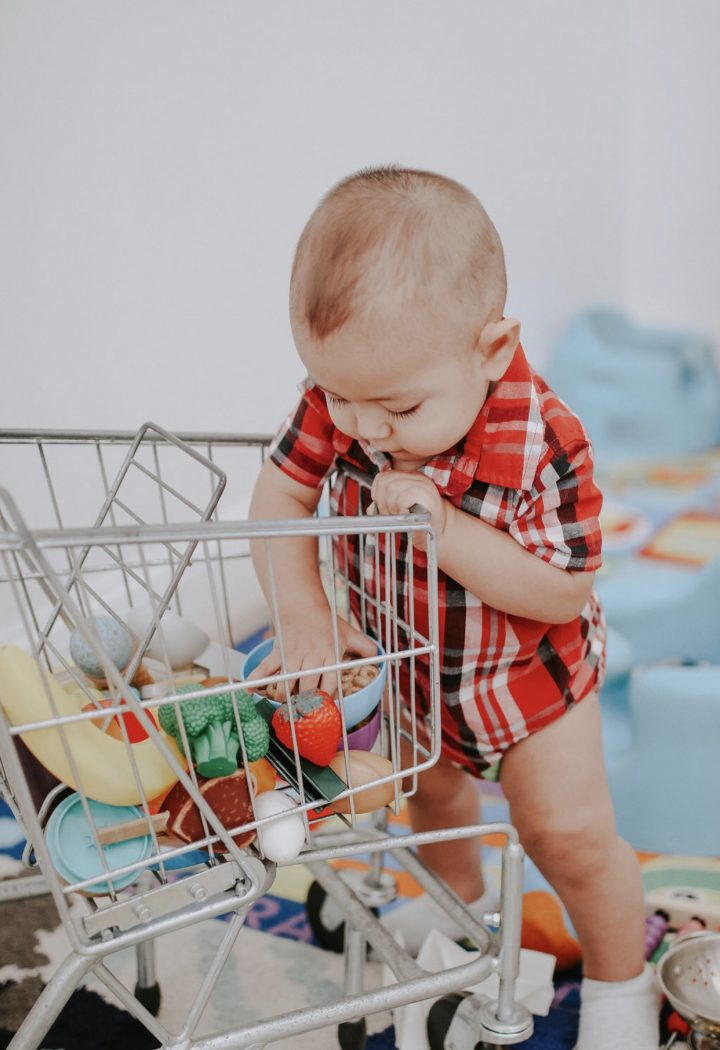 This indoor play area in Dallas is one of our favorites! With activities for kids ages 0-8, Kids Play Co. has toys that work on motor skills with the occasional baby Zumba or music class! You can pay by the hour or come anytime with their monthly membership. Check out their website for class schedules and rates. Crawlers pay only $6!
Read my full review on Life and Lana about Kids Play Co. HERE.
Address: 2701 Custer Parkway, Suite 718 Richardson
3. The Perot Museum – Dallas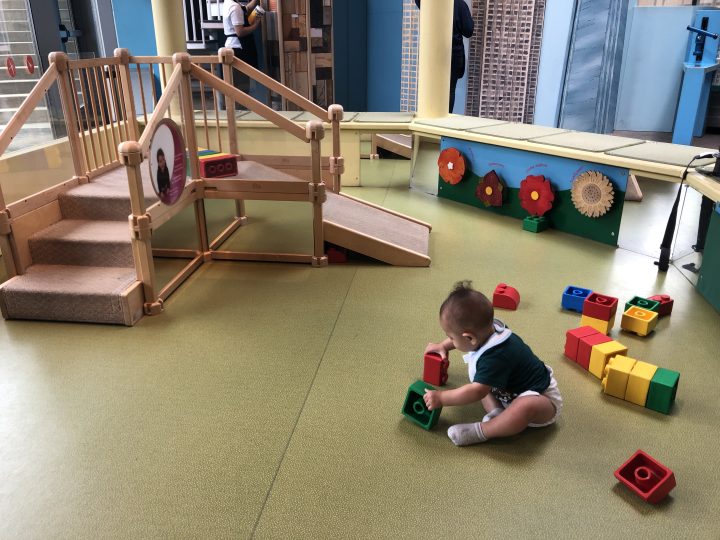 Even parents will love to visit the play area at the Perot! With a little help from mom and dad, infants can engage in water play or spend their time in the baby section complete with a crawl through tunnel, mirrors, soft blocks, and tiny stairs to practice climbing!
Address: 2201 N Field St, Dallas 75201
4. Cheeky Monkeys – Plano or Fairview
Cheeky Monkeys is not just your traditional play area. The infant section is much larger than most and is totally padded for safety! Tons of soft seesaws, padded blocks and rollers, and even mini slides cover the area. Their ball pit is shallow enough for even the tiniest of babies! There's also a playhouse with soft blocks and mini couches.
Address: 8300 Preston Road Suite 150, Plano 
5. Play Street Museum – DFW
Play Street Museum is an education based play area in Dallas that focuses on unstructured play time! There are various activities for development like finger painting or building with life sized blocks. This creative take on a traditional museum will be a hit!
(Various Locations in North Texas)
6. Kimbell Art Museum – Fort Worth
The Kimbell Art Museum has a hidden play area that is amazing! Entry is FREE! Perfect for infants and toddlers, this play area in Dallas-Fort Worth has a ton of stimulation for beginners and books for reading with parents. You can always take a quick trip around the Museum too!
Address: 3333 Camp Bowie Blvd Fort Worth, Texas
7. Kid Mania – DFW
Although Kid Mania has a crazy two story play gym for the older kiddos, their infant area does not allow anyone over 3 years old! This makes the area very safe for our little ones who are still working on balance and getting around. There are mini obstacles that are totally soft and padded, as well as rides like teacups and cars that area designed for their tiniest visitors!
(Various Locations)
8. Peppa Pig World Of Play – Grapevine
This Peppa Pig themed attraction is one of the more unique indoor play areas in Dallas has tons of great activities! Visitors can practice coloring, play in rooms your kids might recognize from the TV show, and even drive the Peppa Pig car! Infants and toddlers will love the visual stimulation from the bright and fun colors at Peppa Pig World of Play.
Address: 3000 Grapevine Mills Pkwy, Grapevine, 76051

Your Infants and Toddlers Will Love Exploring These Indoor Play Areas in Dallas Fort Worth!
You'll never worry that your little one not being advanced enough to enjoy a day out again! No more days will be spent stuck inside or searching to find age appropriate activities.
Which one of these is your little ones favorite spot? Let us know in the comments below! Be sure to follow us on social media at @metroplexsocial.