Are you jingle bell obsessed? Is caffeine a necessary part of your diet? Thanks to this pop up Christmas coffee shop in Dallas, your two loves will collide! Fiction Coffee Shop is hosting their Deck The Hall Street Pop Up through Christmas that is actually a dream!
Looking For More Holiday Activities? Here are Some Great Indoor Holiday Events That Will Keep You Warm!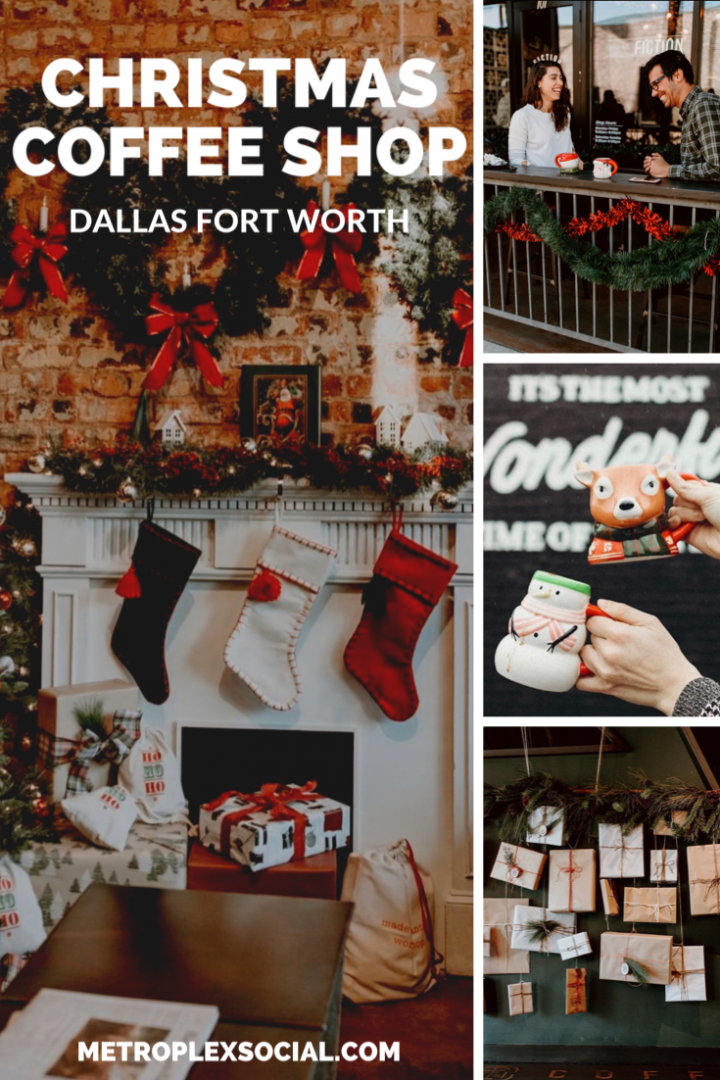 Fiction Coffee in Dallas is popular for their gorgeous interior design and yummy lattes, and their latest update is the perfect for the holidays!
Pop up bars have been an upcoming trend in Dallas over the past couple of years, but a coffee shop is a unique twist on an already fun idea! Deck The Hall Street Pop Up has officially started their 2019 run and is currently set to be open until 2020. Here's everything you need to know about This Christmas Pop Up Coffee Shop In Dallas: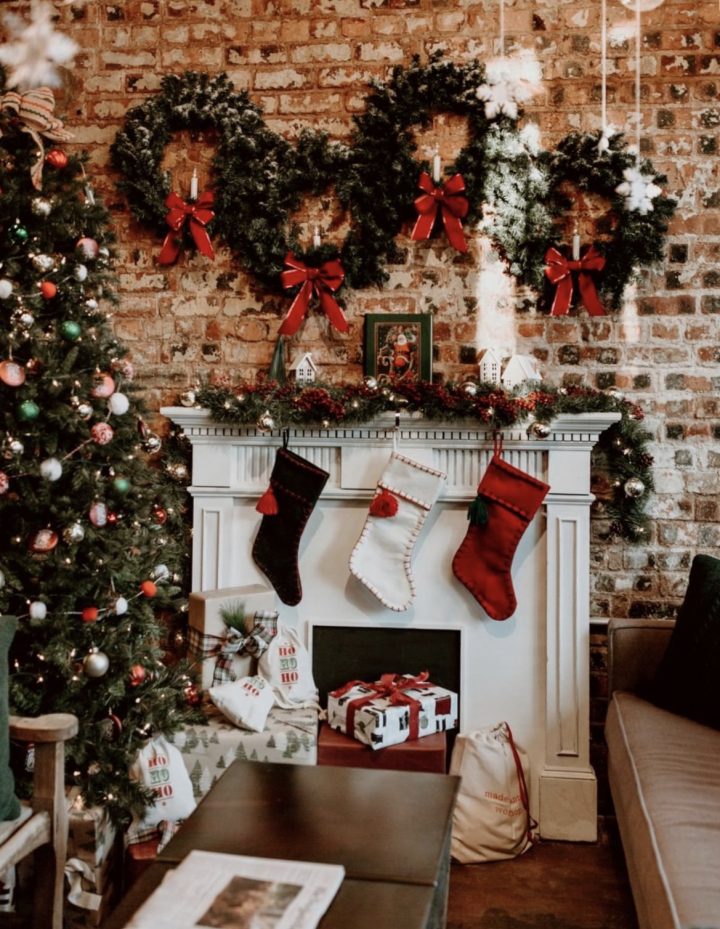 Christmas Coffee Shop in Dallas Fort Worth:
The Deck The Hall Street Pop Up comes to Dallas every year, and always chooses a local favorite to host the unique experience. This year, Fiction Coffee Shop will be the pop up's home!
Complete with a fully decked out Christmas interior and tinsel for miles, you'll feel merry and bright as soon as you step in! Open through the new year, this Christmas Pop Up is the perfect place to grab a warm cup of joe and stay energized for all your holiday shopping.
During your visit to Fiction Coffee in Dallas, you'll be greeted by jolly twinkling lights and warm themed drinks. Holiday staples like intricate gift wrapping and bright red bows are sprinkled throughout the shop, and we can't forgot their gorgeous Christmas tree!
Their drink menu features delicious themed coffees like The Fa-La-La-La Latte or a Christmas Morning Mocha. Tea drinkers get options like the O Christmas Tea and the White Christmas Wassail, so there truly is something for everyone! Grab a pastry from the Naturally Curly Cook while you're there and you'll leave feeling full and happy. You can view their full menu on their website.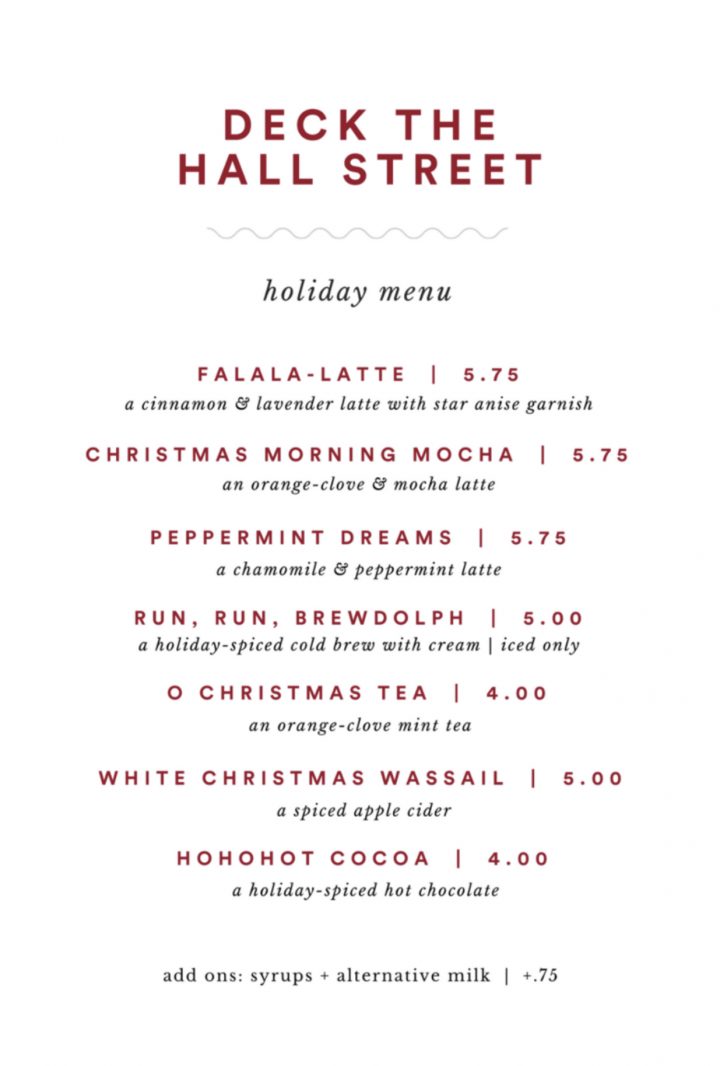 This is a great chance to bring out your friends for a unique coffee date or to turn all your business meetings into a merry good time. Grab all the biggest fans of the holidays and grab a few photos that everyone will love.
What are the hours for Fiction Coffee Shop?
The Deck The Hall Street Pop Up Bar will be open 7 days a week! The hours are as follows:
Monday-Friday: 6am-6pm
Saturday-Sunday: 6:30am-6pm
Deck The Hall Street In Dallas Location:
Check out Deck The hall Street at
1623 N. Hall Street, Dallas, TX 75204
Located within Fiction Coffee Shop!
Stop By This Holiday Pop Up In Dallas Fort Worth!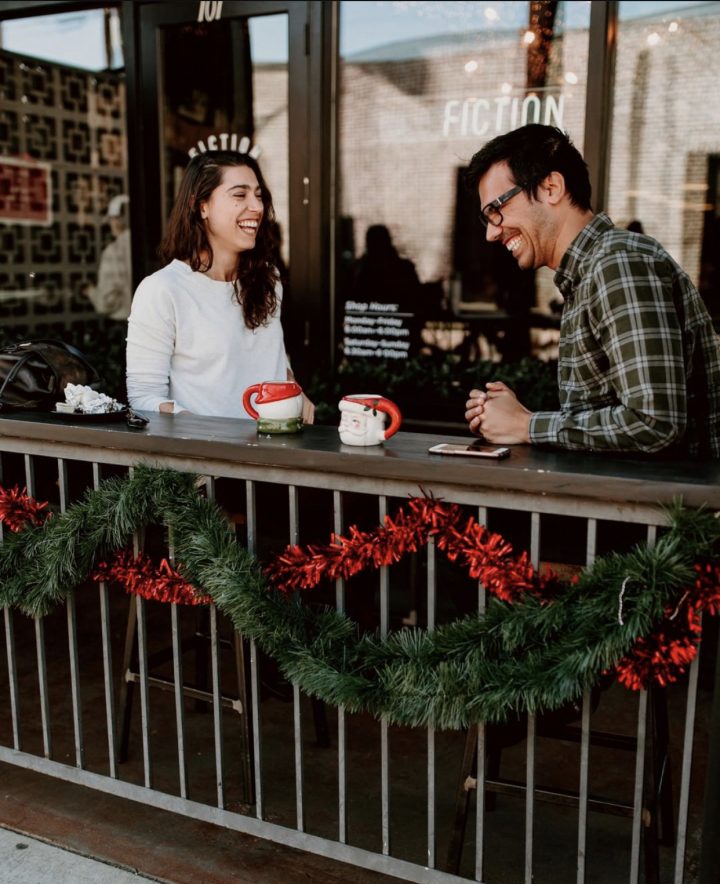 A warm morning is ahead of you at Fiction Coffee thanks to the Deck The Hall Street Christmas Pop up. Try a new drink from the bar, or grab something off their traditional menu. Regardless, you'll create memories you won't soon forget!
Will you be heading to Dallas to visit this pop up before the new year hits? Let us know by tagging us @metroplexsocial #discoverDFW and be sure to follow us!