90's kids in Dallas have absolutely loved attending The Museum Of Memories this year. Packed with nostalgia, tons of bright murals, and 90s jams, you'll feel like you're back in junior high for a day. Thanks to their updated holiday rooms, even people who have visited this interactive art exhibit in Dallas before will have an excuse check it out again!
Looking For More Holiday Fun? Check Out This Gorgeous Holiday Exhibit At The Dallas Arboretum.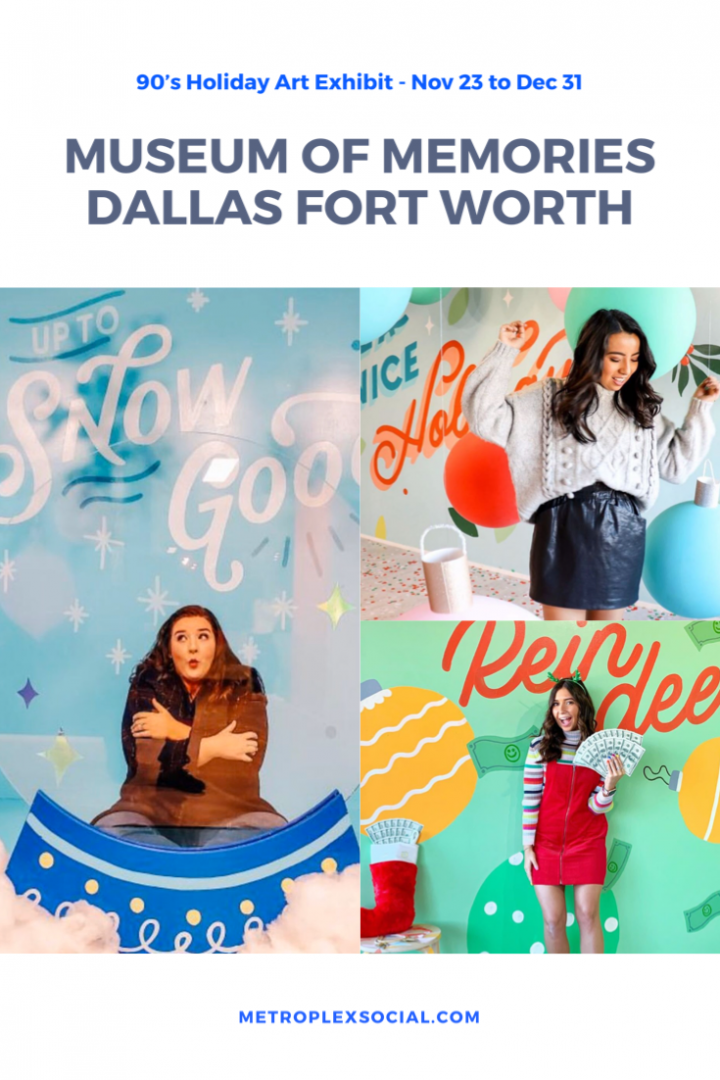 Christmas came early for all us 90s babies this year! After a successful summer and Halloween pop up, the Museum of Memories has announced another extension! Get your phones ready to take some amazing holiday photos that will blow your Instagram up. The holiday rooms at The Museum Of Memories have officially opened and are on display until December 31st. Here's everything you need to know about The Holiday Edition Museum Of Memories in Dallas: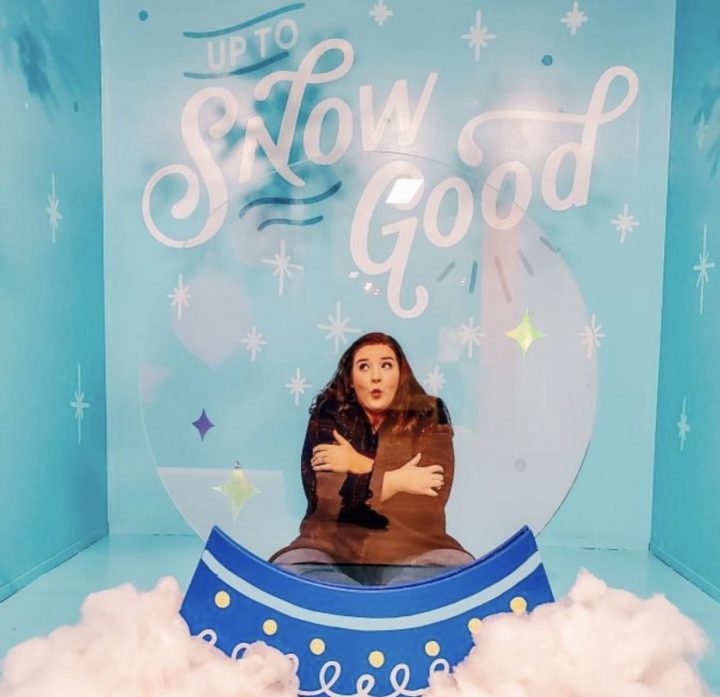 This amazing exhibit is packed with sassy murals, bright pops of colors, and tons of quotes and lyrics from your childhood. The Museum Of Memories wanted to be a place that screamed 90's and early 2000's pop culture, and they've done a great job creating the perfect space for that!
One of the founders is the artist Steffi Lynn of Have A Nice Day, and she has been able to create hand painted, interactive pieces like a giant cup of hot cocoa and marshmallows or a massive snow globe! Of course, you'll recognize sayings from movies like mean girls (you GO glenn coco) and Beyonce lyrics, all with a fun holiday twist!
How To Get Tickets To The Museum Of Memories:
Tickets are available online or can be purchased before entering. Purchasing online is preferred as the museum gets booked easily and can possibly sell out. The $25 ticket includes about one hour of entry time and a self guided tour of the space.
Tickets for the holiday exhibit are available Nov. 23rd-31st of 2019, and later dates have not yet been confirmed.
It is best to book ahead of time to avoid accidentally coming at a slot that is sold out. You can see availability online on the museum's official site. Early mornings on the weekends tend to be slow, but anytime is great for a walk down memory lane!
What are the hours for The Museum Of Memories?
This Holiday Interactive Art Exhibit will be open as follows:
Monday: 2:30pm-9pm
Tuesday-Wednesday: Closed
Thursday: 11:30-9pm
Friday-Saturday: 10am-11pm
Sunday: 10am-9pm
Who Should Go To The Museum?
Anyone is welcome at this interactive pop up! Whether you're an instagram fiend wanting to post some great photos, or just a 90's kid trying to remember some good times, you'll love visiting this spot in Dallas. Bring your kiddos too! Tons of interactive play is possible with the sets. You're never to young to swim in a mug of cocoa, right?
Christmas Pop Up Art In Dallas Location:
Check out The Museum Of Memories at
4428 Main St Suite 200, Dallas, TX 75226
The entry is on the ground floor, and the museum is right up the stairs.
Stop By This Jolly Holiday Pop Up At The Museum Of Memories!
An amazing time is ahead of you at The Museum Of Memories thanks to their Christmas pop up installations! Bring a few outfits and get ready for some photos filled with holiday cheer.
Will you be heading to Dallas to visit this limited time pop up before 2020? Let us know in the comments below! Be sure to follow along with us @metroplexsocial on social media.