Looking for unique restaurants in Dallas Fort Worth or wanting to try something a little different? Well, pull up a chair and keep reading because I've got the best Weird and Wonderful Restaurants in DFW right here for you.
You'll need a password to get into these Secret Speakeasies in Dallas Fort Worth.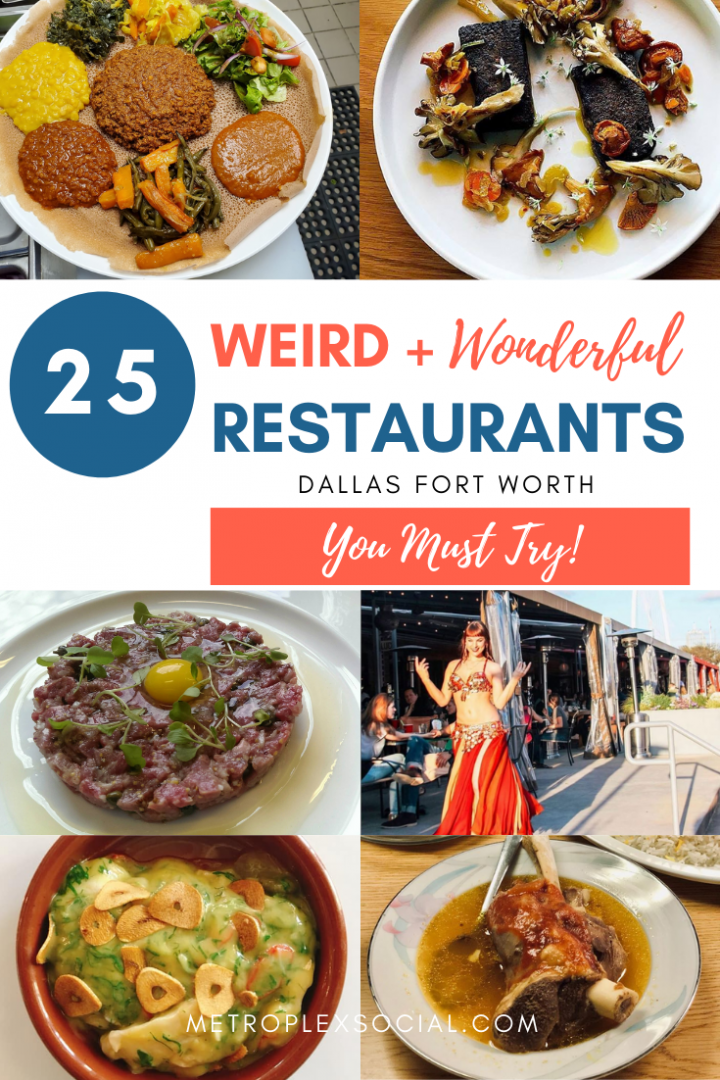 Take your tongue on a global adventure as you experience flavors and cultures from far away places to right here at home. Our list of Dallas' most Weird and Wonderful Restaurants will surely surprise your senses and satisfy your cravings. Take your appetite on an African safari, a Mediterranean cruise or an American West cattle drive with these unique restaurants in DFW.
Belly dancing, hookah bars, and Caribbean street food awaits to delight your appetite inside haunted houses, quaint homes, and even a storage garage. These hole-in-the-wall restaurants in the metroplex are a must-visit for anyone willing to try something different. Keep reading to discover the best Weird and Wonderful Restaurants Dallas Fort Worth has to offer: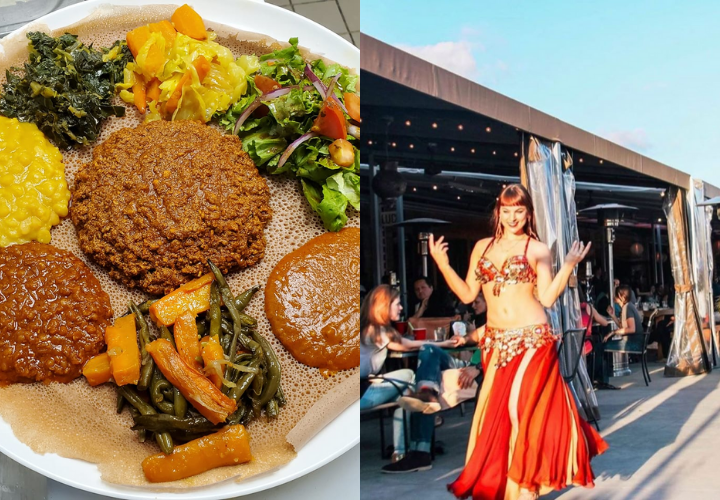 25 Weird and Wonderfully Unique Restaurants in DFW
These unique restaurants in Dallas Fort Worth will give your taste buds a run for their money.
Samad Cafe – Near Dallas Love Field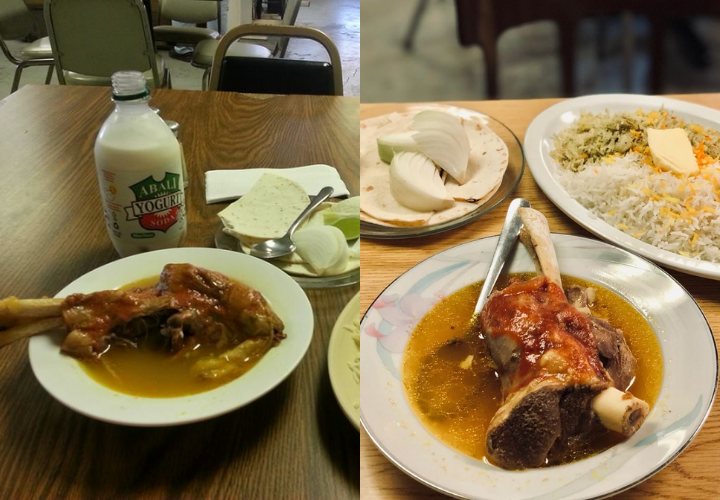 Samad Cafe
Iranian, Persian
If you want to feel like being in a local cafe in Tehran, visit Samad Cafe. It's easy to miss this unique restaurant as it's actually inside a small home near Dallas Love Field. Once you do find it, you will be delighted by not only the food (the lamb shank comes highly recommended), but also the owner, Samad, if you can find him.
One reviewer says, "Think of it as a museum tour, not a cafe/restaurant! It is 95% what you'd see/experience in a TRUE local cafe/restaurant in Tehran. I loved the old man (Mr. Samad) who will be the cook, chef, waiter, cashier, and your pal at the same time."
Cash only.
Address: (Near Dallas Love Field) 2706 Manor Way, Dallas, Texas; 214-350-6311
Macellaio – Bishop Arts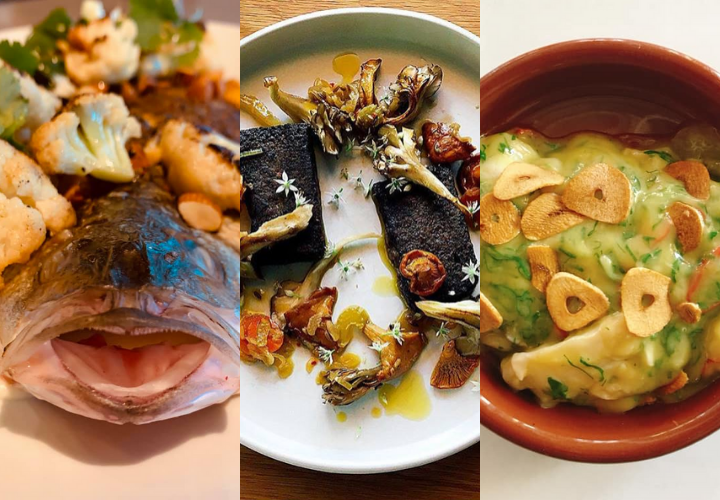 French, Italian, Spanish/Basque
From the team behind Bishop Arts gem, Lucia. House-made salumi. Unforgettably delicious rabbit stew. Seasonal dishes. Cocktails. Full bar and patio for walk ins.
Open for dinner.
Contact: 287 N. Bishop Ave, Dallas (972) 685-9150, macellaiodallas.com
Petra and the Beast – Old East Dallas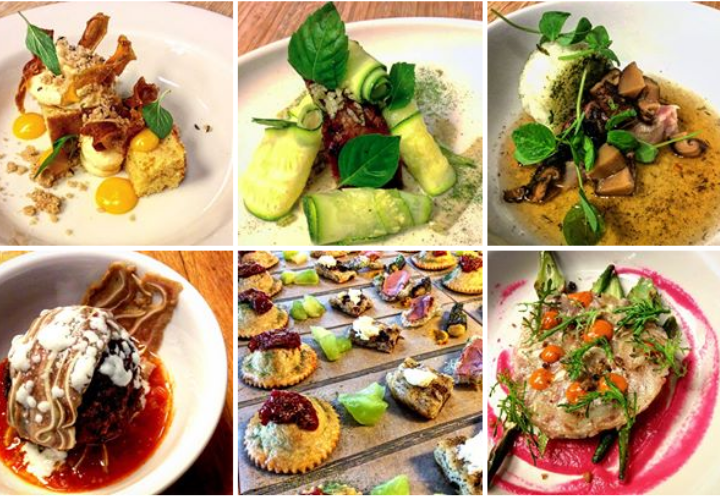 Chef driven, hyper seasonal, low waste
People talk about the pickled gulf shrimp, chicken liver mousse, and xx.
Unless you are interested in the Saturday evening tasting menu, then don't worry about reservations, because this hidden gem is walk-in only. You'll need to visit Wednesday through Friday or on Sunday, and all hours are between noon and 9:30PM. Reservations are required for Saturday evenings (tasting menu only) and are available beginning two months in advance.
About Petra and the Beast
Petra and the Beast, located in Old East Dallas, is the brainchild of Chef/Owner Misti Norris. The term petrichor refers to the earthy and pleasant scent after the rain falls on dry soil; the meaning and feeling has been adapted to become Petra and the Beast. Beast referring to our practice of full animal utilization. Petra and the Beast flows with the natural seasons to bring unique, pleasant, and hearty reflections of farm, forage, fermentation, and fire to table. Our Saturday tasting menu changes weekly based on seasonality and availability of wild ingredients.
Address: 601 N. Haskell, Dallas, Texas (318) 935-0906, petraandthebeast.com
See more farm to table restaurants in Dallas Fort Worth.
Cafe Instanbul – Plano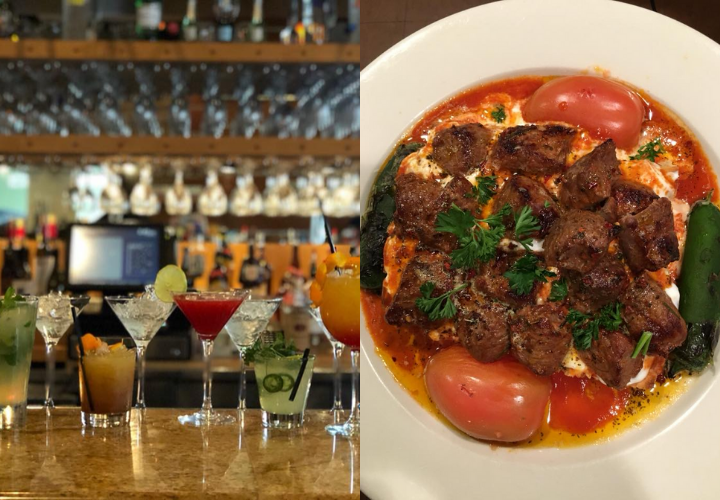 Cafe Instanbul
Turkish, Mediterranean
Have you ever been to Turkey? If not, then brace yourself for the greatest authentic Turkish Cuisine experience. Not only will you enjoy Cafe Istanbul's food, but their comfortable and unique atmosphere as well. Lively spot for classic Turkish cuisine, with a patio & belly dancing performances on weekends.
Address: 7300 Lone Star Dr Ste 160 C, Plano, Texas; (972) 398-2020
Kalachandji's – East Dallas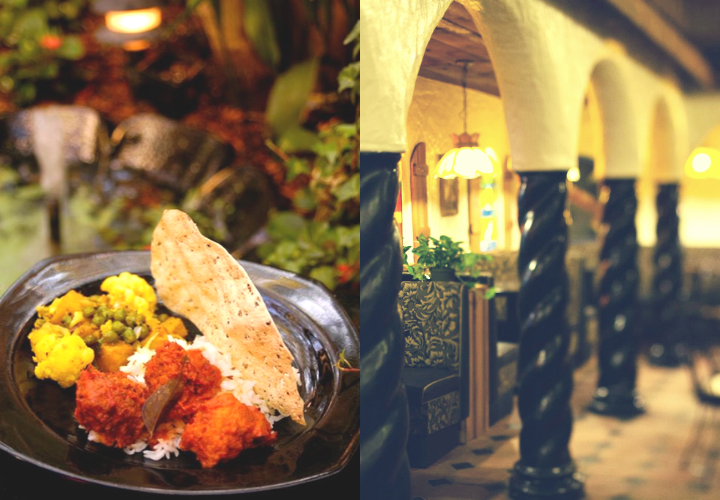 Indian, Lacto-vegetarian, Vegan
Inside a temple in East Dallas you'll find one of the most celebrated vegetarian restaurants in the country. For more than three decades, vast lunch and dinner buffets have introduced thousands of diners to Indian foods, both lacto-vegetarian and vegan inside the restaurant or on the gorgeous tree-lined patio outside. The menu changes daily and can be found on the website.
Address: 5430 Gurley Ave., Dallas, Texas; 214-821-1048; kalachandjis.com
Be sure to check out our other favorite Dallas Vegan Restaurants.
Hedary's – Allen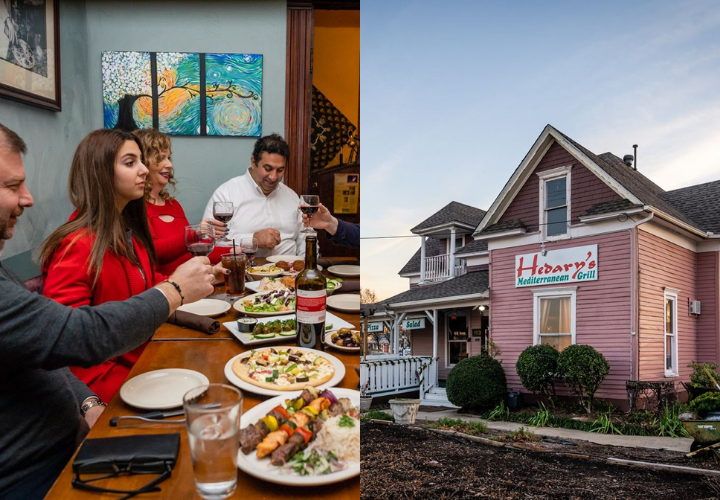 Hedary's
Phoenician, Lebanese
Nestled in a charming house from the 1900s is Hedary's, family-run business serving up a taste of Lebanon through traditional recipes and meals made from scratch. The family first opened doors in 1975, and since then they've carried their culture to Allen, TX — delighting diners through craft and cuisine.
This Allen restaurant uses garden-grown veggies and locally-sourced ingredients — and you'll be able to taste the freshness in their roasted eggplant and mint-garlic yogurt. With wholesome dishes and warm service, you'll discover an experience you can't find elsewhere.
Address: 103 W Belmont Dr,
Allen, Texas; (214) 383-9588
Bonnell's Fine Texas Cuisine – West Cliff, Fort Worth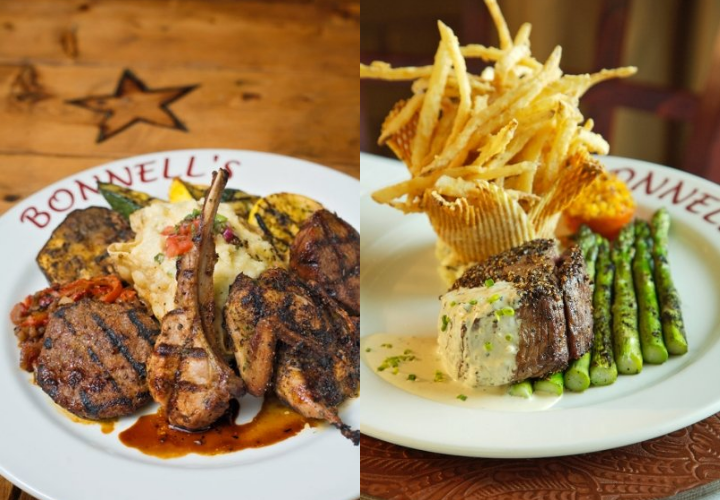 Farm to Table Game, Texan, Southern
Tasty game selections abound here, including unique combinations like elk tacos, buffalo tenderloin, and breast of pheasant. Seafood dishes are a popular choice as well. Don't fill up before dessert; Bonnell's crème brulee is its own food group.
Address: 4529 Bryant Irvin Rd., TCU/ West Cliff, Fort Worth, Texas; (817) 738-5489; bonnellstexas.com
Doc's Street Grill – Roanoke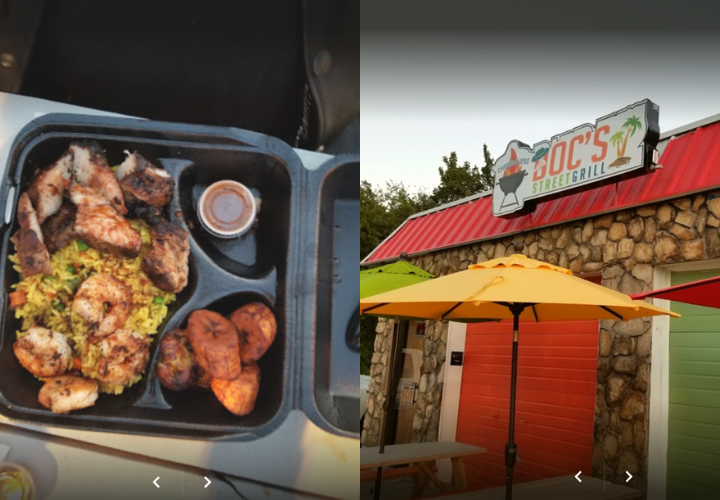 Caribbean
This is the real deal mon! Doc's Street Grill started as a mobile food concession and catering company in 2012 specializing in Caribbean street food. They have island stir fry bowls, grilled shrimp, caribbean grilled chicken, jerk chicken, jerk pork, wings, Caribbean stewed beans, island fried rice, collard greens, plantains, and patties.
Address: 200 James St, Roanoke, TX; (682) 237-7714; eatdocscatering.com
Prime Farm to Table – Flower Mound Unique Restaurants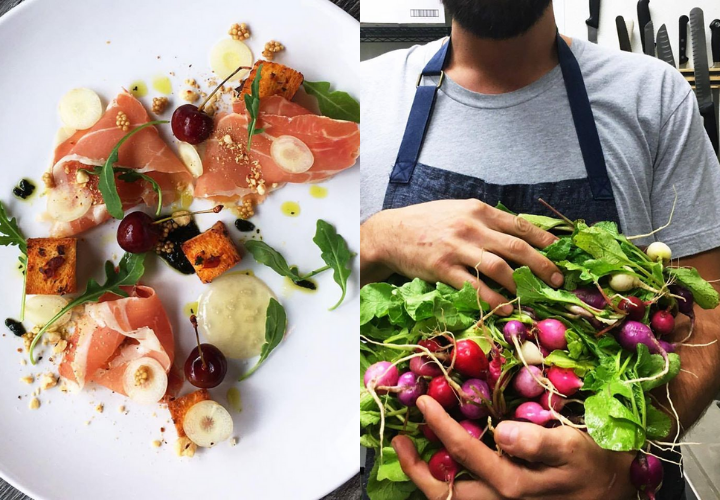 Menu Changes Daily, Farm to Table
Prime in Flower Mound, Texas is a quaint spot tucked away in a strip of restaurants. You wouldn't notice it unless you're looking for some good old fashioned farm-raised food. The patio is spectacular when the weather is right. The interior is upscale, cozy, and very inviting. It's a nice little spot to keep in your back pocket for those intimate date nights.
With the menu being updated daily, you'll always find something new to try. The farms are always listed which provides a great talking point to the spectacular menu and just another reason we put Prime on our must-try unique restaurants in DFW list.
Address: 5810 Long Prairie Rd #200, Flower Mound, TX; (972) 539-1902; primefarmtotable.com
See more farm to table restaurants in Dallas Fort Worth.
Rye Craft Food and Drink – McKinney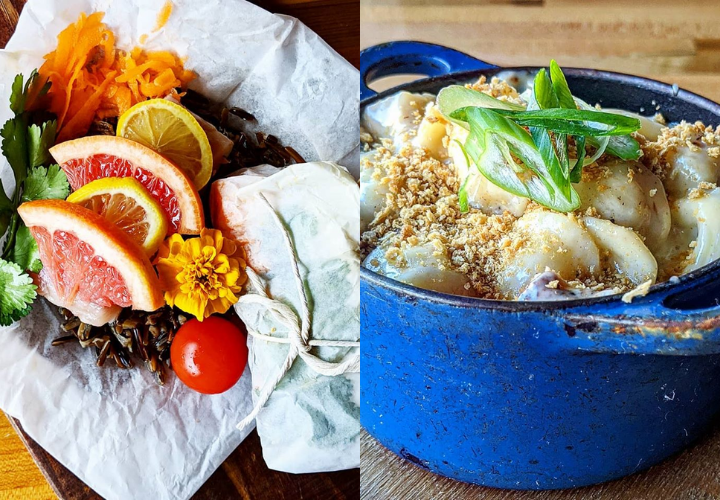 Super Seasonal, American, Southern
Rye is a super seasonal, creative American small plates restaurant and cocktail bar. What does that mean? It means a different way to dine. It means locally sourced, constantly rotating menu items. It means trying a variety of hand crafted food instead of eating one $40 entree. It means being together with friends, and meeting new ones in an intimate dining room full of energy and intrigue for what's new.
Approachable, seasonal cuisine that is elevated beyond through the introduction of the uncommon lives on at Rye. Rye is a unique dining experience and we like it that way. Head on over to this unique restaurants in DFW for an experience that is like no other.
Address: 111 W Virginia Pkwy, McKinney, Texas; (469) 625-1793; ryemckinney.com
See more farm to table restaurants in Dallas Fort Worth.
Shebelle Ethiopian Cuisine and Bar – Dallas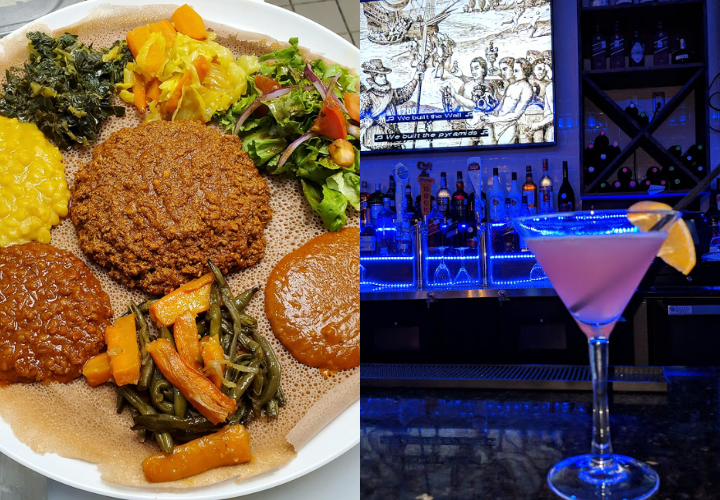 Ethiopian
Shebelle Ethiopian Cuisine is a moderately priced restaurant offering family style food and service. It's a fine-dining Ethiopian-themed restaurant with a full bar. Fresh salads, grilled meats, soups, tasty vegetables, and other healthy ingredients make up this home style authentic Ethopian dining experience. Lunch buffet served Monday – Friday, 11AM to 2PM. Definitely get this place on your unique restaurants in Dallas Fort Worth list!
Address: 17194 Preston Rd #140, Dallas, TX; (972) 685-0802; shebelle.net
Harvest – McKinney Unique Restaurants
Seasonal, Farm to Table, Chef Driven
Harvest was conceived to connect diners with our vibrant North Texas food community. The objective was not just to serve great food, but to make a long-term impact on the community by supporting the businesses of local farmers, ranchers, and artisans. When we spend a dollar locally, seventy cents stay in our community, and it's on that principle that the restaurant operates.
Harvest sources almost all of its food from within a 150-mile radius, from proteins to produce, visiting our local farmers market weekly to shop and seek out new farmers. Harvest's menu changes four times a year based on what is seasonally available. This commitment is continued in the bar, which features almost entirely Texas-made liquor and beer.
Harvest also brews their own beer/mead in the traditional farmhouse style using Texas grain, malt, and honey. The kitchen uses every part of the animals and vegetables they receive, from preserving in jars and dehydrating into powders to making our own sausage and stock. Operating this way not only saves costs and supports our local economy but also lowers our carbon footprint.
Address: 112 E Louisiana St, McKinney, Texas; (214) 726-0251; harvesttx.com
See more farm to table restaurants in Dallas Fort Worth.
Riscky's Steakhouse – Stockyards, Fort Worth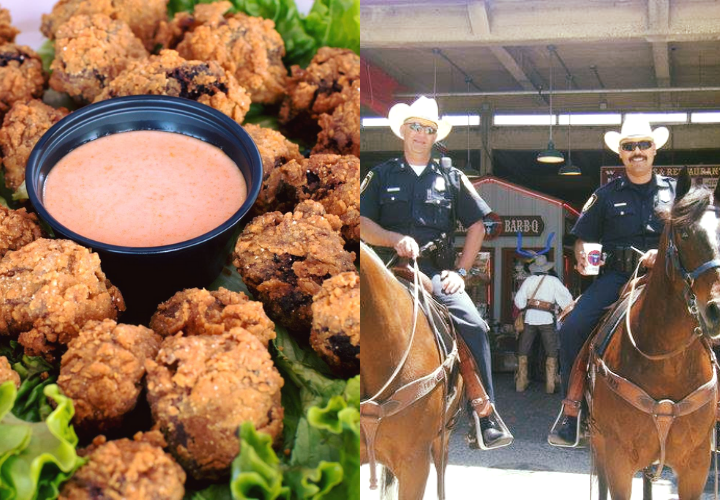 Texan Steakhouse
Apparently the calf fries are really good here. Also known as "mountain oysters," bull testicles are known as a cowboy delicacy which makes sense given Riscky's location (and name) at the Stockyards. You can find the original sack lunch battered, deep-fried, and then smothered in homemade gravy in the heart of the Stockyards in Fort Worth.
Also on Riscky's Steakhouse menu is melt-in-your-mouth steak, fried and grilled chicken, chicken-fried steak, and seafood.
Address: 120 E. Exchange Ave., Fort Worth, Texas; 817.624.4800; risckys.com/risckys-steakhouse
Dakota's – Dallas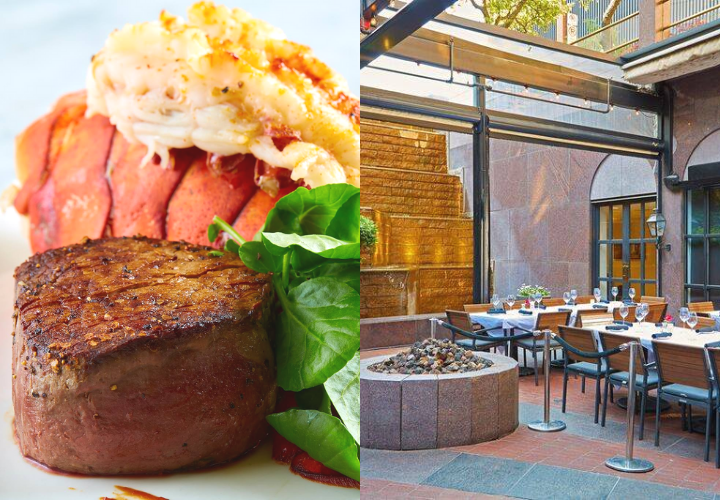 Dakota's
When First Dallas Baptist Church sold the land where Dakota's now sits, they added a legally binding clause that prohibited any future owner from selling alcohol on what was once church grounds. There was nothing mentioned in the legalese that said below site so construction crews dug down 18 feet below street level…and the subterranean steakhouse has been serving cocktails and steak ever since.
Address: 600 N. Akard St., Dallas, Texas; 214-740-4001; dakotasrestaurant.com
Chef Point Cafe – Watauga Unique Restaurants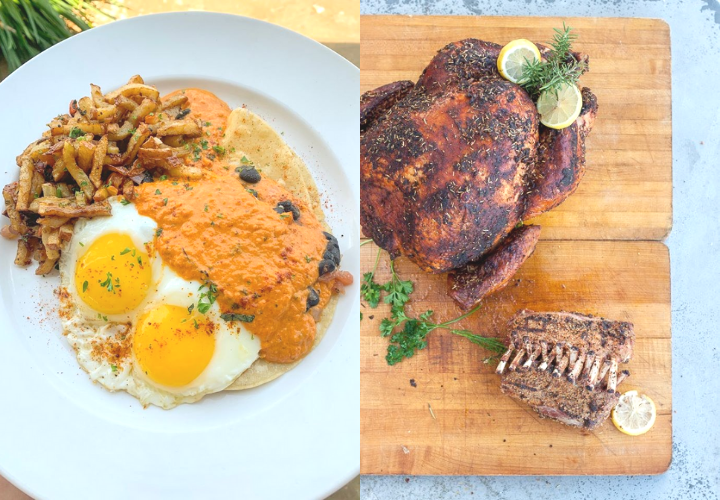 Edgy American, Gas Station
Don't expect the usual convenience store fare when you visit this gas station in Watauga. Diners at Chef Point Cafe in Watauga will not only be able to fill up their vehicles, but their appetites too! The story goes that when the owners couldn't get accepted for a business loan for a restaurant, they instead applied for a much easier loan: a gas station.
Diners talk about the maple leaf duck, lobster mac and cheese, and the Better than Sex fried chicken.
Address: 5901 Watauga Rd., Watauga, Texas; 817-656-0080; chefpointcafe.org
Monkey King Noodle Co. – Deep Ellum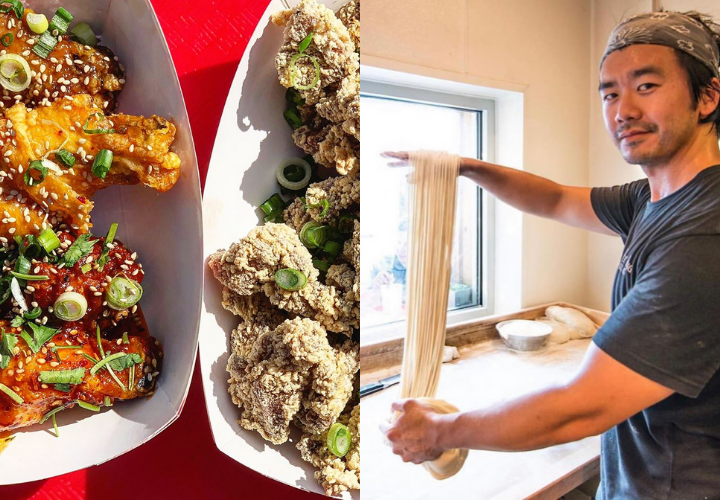 Legit Chinese
Dallas' Deep Ellum spot for legit Chinese hand pulled noodles, soup dumplings, spicy wontons, and all around greatness. Seriously great Noodle Soups, Wontons, Pork Dumplings & Soup Dumplings and great Chinese veggies. Monkey King Noodle Co. definitely deserves to be on your unique restaurants in Dallas list.
Address: 2933 Main St, Dallas, Texas; (469) 713-2648; monkeykingnoodlecompany.com
Bowen House – Uptown Dallas
Chef Driven, Seasonal Menu
Located in the historic Ahab Bowen home is Dallas' Uptown Cocktails, a concept owned by Pasha Heidari. Guest will enjoy the Scotch egg, Balsamic mushroom flatbread with local arugula or
toast with Lemley's tomatoes, goat cheese, and basil. Cleanse your palate with a specialty cocktail including the Tiger Millionaire, Cycle of Violence or Days of Wine and Roses.
Valet is located on Howland Street. The house is haunted with ghosts.
Address: 2614 Boll St, Dallas, Texas; 214.484.1385; bowenhousetx.com
Mot Hai Ba – Dallas Unique Restaurants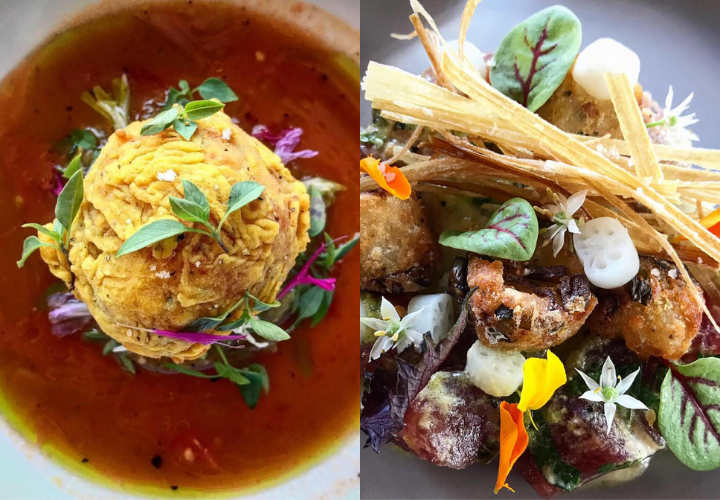 Northern Vietnamese
Mot Hai Ba is a Vietnamese restaurant focusing on the dishes one would find in the northern region of the country. Open for Dinner. Kid friendly.
Places like this is why Dallas is enjoying national foodie attention. The attention to detail, the perfect flavor pairings, and the beautify presentation all work to be a seriously delicious meal. They have a new fall menu, and the fall cocktails are great with the food which makes it one of our favorite unique restaurants in Dallas Fort Worth.
Address: 6047 Lewis St, Dallas, Texas; (214) 826-0968; mothaibadallas.com
Woodshed Smokehouse – Fort Worth Unique Restaurants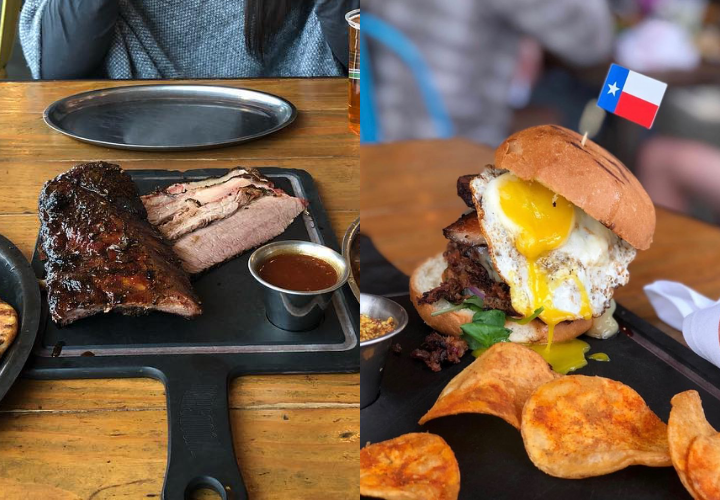 Wild Game
Woodshed Smokehouse by acclaimed Texas chef Tim Love offers a variety of unique and flavorful dishes such as pork empanadas, grilled jalapeno camp bread, brisket, rib tamales, salmon tacos, and RABBIT-RATTLESNAKE SAUSAGE. Because snake meat is known for it's elasticity (think calamari), Love grinds it and combines it with ground, white rabbit meat into a link to give the meat a more palatable texture. Y'all let me know how that is now.
Address: 3201 Riverfront Drive, Fort Worth, Texas; 817.877.4545; woodshedsmokehouse.com
Kuby's Sausage House – SMU, Dallas Unique Restaurants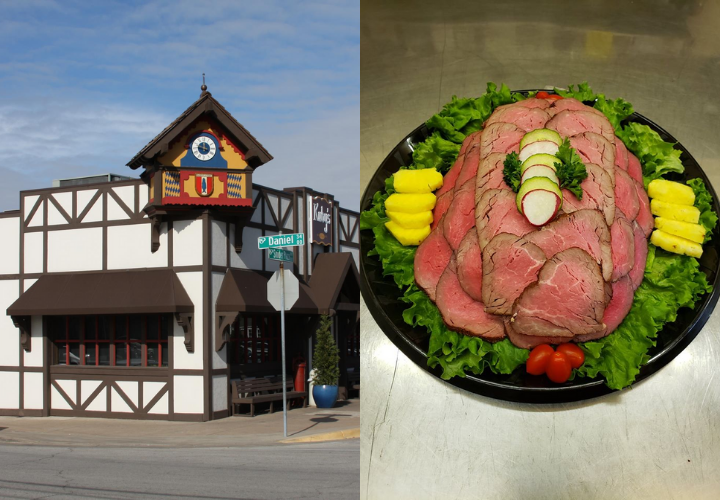 German, Wild Game Processing
Located over in Dallas there is a business that's been using the same sausage recipes for over 300 years…or fourteen generations. Like any good German meat market, Kuby's Sausage House is filled to the brim with various authentic sausages. Along with the onsite restaurant, the Kuby family has created an authentic European atmosphere.
Explore Texas' German and Czech history while at Kuby's. Menus feature homemade sausages, schnitzels, and other German favorites. The market includes fine cuts of meat, homemade sausages, luncheon meats, gourmet cheeses, German favorites, and European salads.
Address: 6601 Snider Plz, Dallas, Texas; (214) 363-2231; kubys.com
Souk Kabab House – Trinity Groves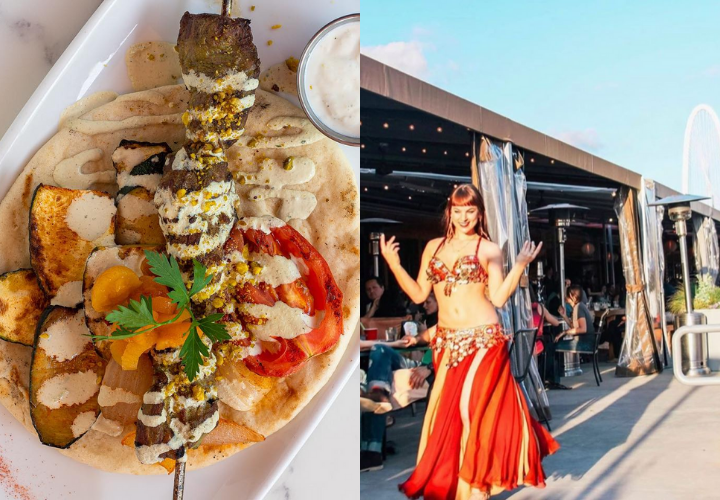 Lebanese, Middle Eastern
Souk Kebab House offers delicious dishes from the wood-fire plus small plates from Lebanon and the Middle East. Their kebabs take center stage with varieties from Lebanon, Syria, Jordan, Turkey, and Morocco. Choose 20 varieties including poultry, seafood, meat or veggies.
Head on over to Souk where you'll be transported to a Moroccan Bistro and Bazaar directly from the Atlas Mountains to Dallas' newest dining and entertainment destination: Trinity Groves.
Souk is situated directly at the foot of the Margaret Hunt Hill Bridge, a perfectly convenient intersection of Downtown Dallas, Bishop Arts District, Oak Cliff and historic Kessler Park.
Address: 3011 Gulden Lane #114, Dallas, Texas; (469) 458-2233; soukdallas.com
Homewood Restaurant – Dallas Unique Restaurants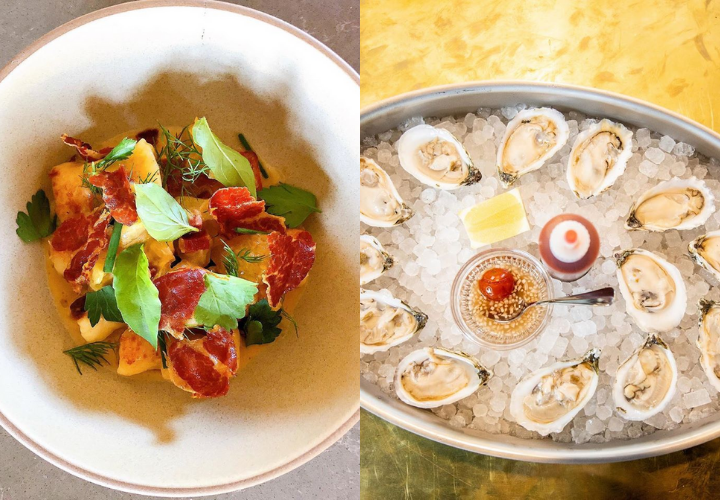 Chef driven, locally inspired comfort food
Homewood is a second home just as much as it is a restaurant. The menu begins with the local farmer; taking their produce and preparing it in such a way that each dish becomes both familiar and memorable. Bring your palate (and your wallet too) for locally inspired, chef driven comfort food at this unique restaurant in Dallas Fort Worth.
Address: 4002 Oak Lawn Avenue, Dallas, Texas; (214) 434-1244; homewooddallas.com
Cafe Momentum – Dallas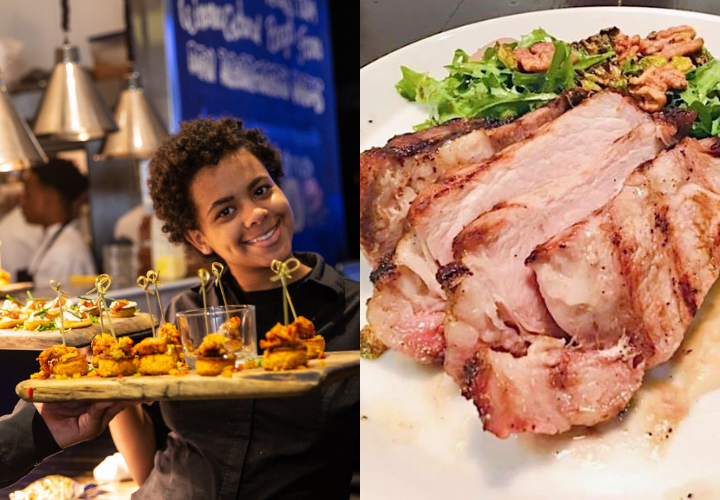 Social Cause, Culinary Training Facility
Café Momentum, a Dallas-based restaurant and culinary training facility, transforms young lives by equipping our community's most at-risk youth with life skills, education and employment opportunities to help them achieve their full potential.
Address: 1510 Pacific Ave, Dallas, Texas; (214) 303-1234; cafemomentum.org
Anton's African Cuisine – Roanoke
Authentic South African
Homemade South African fare prepared fresh with fresh ingredients right here in the metroplex. Head on over to Anton's South African Cuisine located in Roanoke for amazing food that's right down the street at this unique restaurant in DFW.
Address: 610 E Byron Nelson Blvd, Suite 109, Roanoke, Texas; (682) 237-2330; antonsafricancuisine.com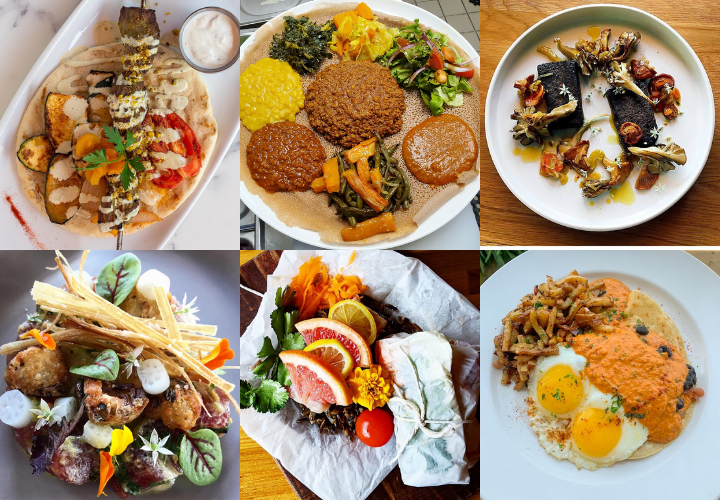 25 Best Weird and Wonderfully Unique Restaurants in Dallas Fort Worth
Take your tongue on a global adventure as you discover the best unique restaurants in Dallas Fort Worth that are both weird and wonderful!
Did we miss a unique restaurant in DFW that you think we should know about? Send your recommendation to [email protected] and be sure to tag us on social media @metroplexsocial and #discoverDFW.