Healthy eating habits are so much easier when you visit these Top Farm to Table Restaurants in DFW. Food is a way to experience an entire culture, the people that surround it, and what makes it special.
Get outside while the weather is still mild and visit these restaurants with an outdoor patio.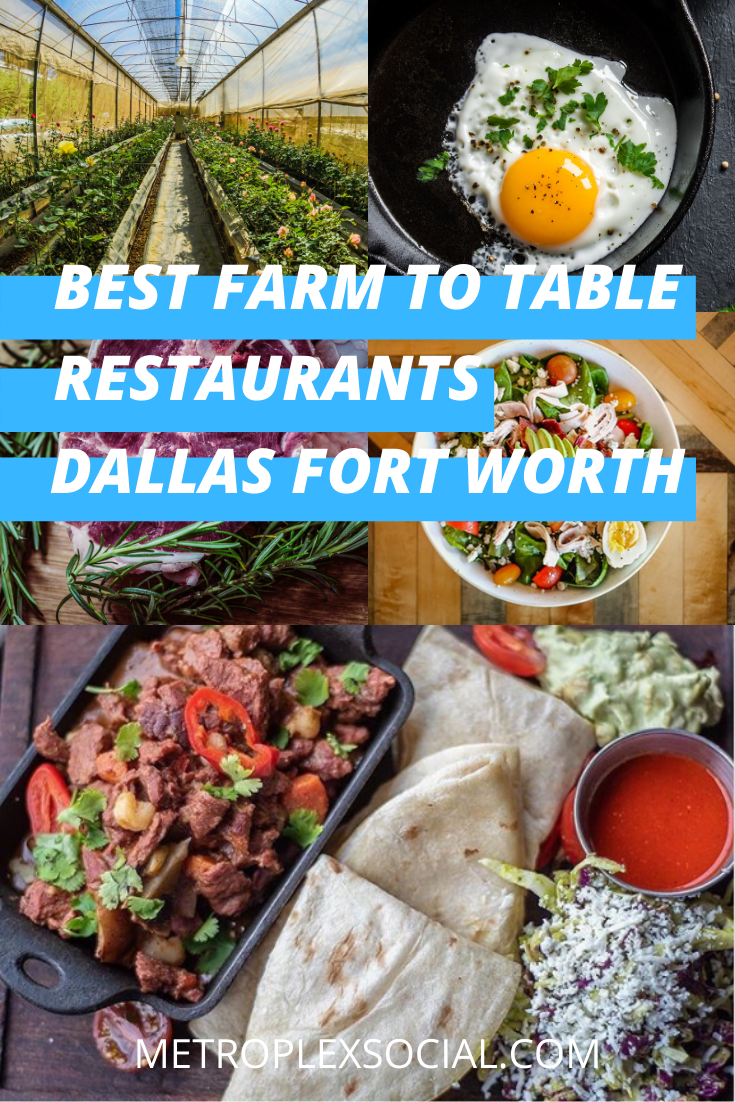 When you have the best ingredients, the experience becomes elevated. Skipping the salt and pepper to enjoy local homegrown flavors is a part of the journey of Farm to Table cuisine.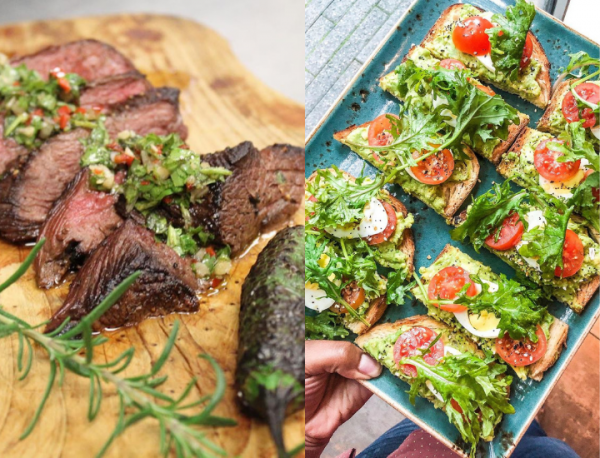 Top 10 Farm to Table Restaurants in Dallas-Fort Worth
Visit these top farm to table restaurants in DFW for the Ultimate Dining Experience!
Texas Spice – Dallas
Texas Spice is an innovative farm-to-market restaurant that incorporates local fresh ingredients to create an amazing menu, three meals a day. The rustic interior is outfitted with repurposed materials surrounding you with a real farm-to-table atmosphere. Elegant enough to take a few selfies but casual enough to wear a comfy pair of flats. When it comes down to the menu, you can close your eyes and throw a dart at it. It's all good. The best part is, it's all fresh!
Texas Spice, 555 S Lamar St, Dallas, TX 75202
Prime Farm to Table – Flower Mound
Prime in Flower Mound, Texas is a quaint spot tucked away in a strip of restaurants. You wouldn't notice it unless you're looking for some good old fashioned farm-raised food. The patio is spectacular when the weather is right. The interior is upscale, cozy, and very inviting. It's a nice little spot to keep in your back pocket for those intimate date nights. With the menu being updated daily, you'll always find something new to try. The farms are always listed which provides a great talking point to the spectacular menu.
Prime, 5810 Long Prairie Rd #200, Flower Mound, TX 75028
Cafe Momentum – Dallas
Cafe Momentum is located in the heart of Downtown Dallas right across from Thanks-Giving Square. This prolific establishment is consistently dubbed one of the top restaurants in Dallas. Not just for the food alone, but also for its culinary training helping transform young lives by equipping the community's most at-risk youth with real-world skills. Cafe Momentum's seasonal menu is inspired by more than 20 local farms and ranches. Eat fresh and support their cause!
Cafe Momentum, 1510 Pacific Ave, Dallas, TX 75201
Harvest – McKinney
Harvest in McKinney set out to not only serve amazing meals, but to make a long-lasting impact on the community by supporting local farmers, ranchers, and artisans alike. This goal is ensured by sourcing almost all of its food products from a strict 150-mile radius. Not only is the food local but so are the decorative floral arrangements. The tables, booths, and decor were crafted by a local artisan. Harvest embodies the farm to table persona and with good food, you can't go wrong.
Harvest, 112 E Louisiana St, McKinney, TX 75069
Bolsa – Dallas
Bolsa is a farm-to-table restaurant with seasonally inspired dishes. Located just west of the Bishop Arts District, Bolsa works with local farmers and ranchers to bring you fresh ingredients that are both healthy and appetizing. This New American restaurant is both Innovative and locally sourced.
Bolsa, 614 W Davis St, Dallas, TX 75208
Haywire – Plano
Haywire is a place where you can indulge in style and have the comfort of knowing it's all fresh and locally souced. This three-story experience has something for everyone. Stop by the first-floor whiskey bar for a low-key yet sophisticated cocktail then make your way up to the main hall and enjoy the delicious food. Top it all off with a rooftop view and a slice of homemade pecan pie.
Haywire, 5901 Winthrop St Ste 110, Plano, TX 75024
Tribal Café – Dallas
Tribal All Day Café sports a menu specializing in health food & juice with lunch counter-style seating in a contemporary space. This small but airy cafe serves breakfast all day accompanied by a selection of lunch options, snacks, coffee and espresso drinks, smoothies, and much more. By far, the most fun you'll have is sifting through the extensive drink selection. Alcoholic or not, there isn't a bad choice of the bunch. Don't be fooled, they are truly passionate about their ingredients.
Tribal All Day Cafe, 263 N Bishop Ave, Dallas, TX 75208
Parigi – Dallas
Parigi is located in Dallas just off of Oak Lawn but has a New York via Paris vibe about it that's undeniable and consuming. The vibe takes you out of your headspace and allows you to sit back, take a deep breath, and focus on the moment. The stylish menu will leave you wanting to come back for a second round. This neighborhood Bisto is proud of their friends in farmers and the food is the perfect reflection of that harmonious relationship.
Parigi, 3311 Oak Lawn Ave, Dallas, TX 75219
The Farm Stand – Celina
The Farm Stand in Celina, Texas is wholesome, farm-raised, and lick-your-fingers satisfying. Their purpose? To bring you better food, closer to heart that then translates to better living. The staff is fully equipped with foodies who are obsessed with sourcing local ingredients. I dare you not to stuff your face during brunch. I double-dog dare you!
The Farm Stand, 1230 Homestead Ct, Celina, TX 75009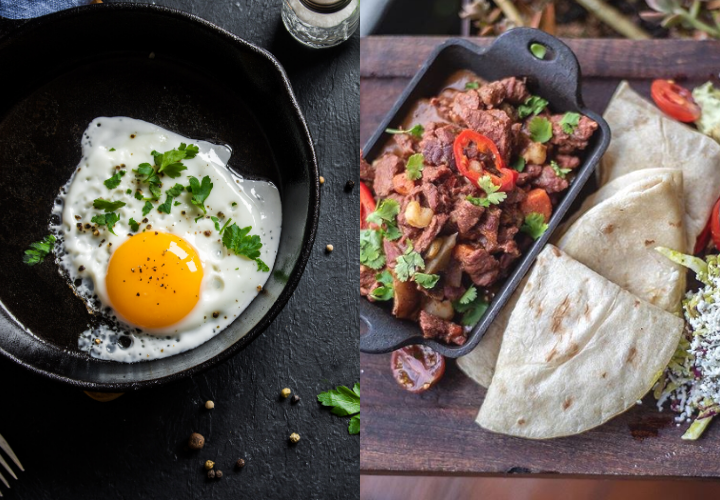 Freshest Top Farm to Table Restaurants in Dallas-Fort Worth
There is a huge part of the Farm to Table process we don't get to see. Behind the curtains of an unforgettable meal lies all the hard work and dedication of farmers, butchers, chefs, and waiters all working for you. That one grass-fed, hormone-free, locally grown, non-GMO burger you bite into has at least a decade of sweat and tears put into that patty. Enjoy it and tip well. Bon appetit!
More on Metroplex Social:
Which Farm to Table restaurant are you going to visit this weekend? Let us know in the comments! Be sure to follow us at @metroplexsocial on social media for more cool places to visit around Dallas Fort Worth!
Got something to say? Leave a comment.