We all know about the Stockyards but there are so many different places to visit and these are my top 10 personal favorite places to visit when I'm in Fort Worth.
==> Discover ALL the coolest places around DFW when you get a Pogo Pass and use promo code METROPLEX at checkout for extra savings. Buying a pass helps us earn a few bucks at no extra cost to you. Help support local!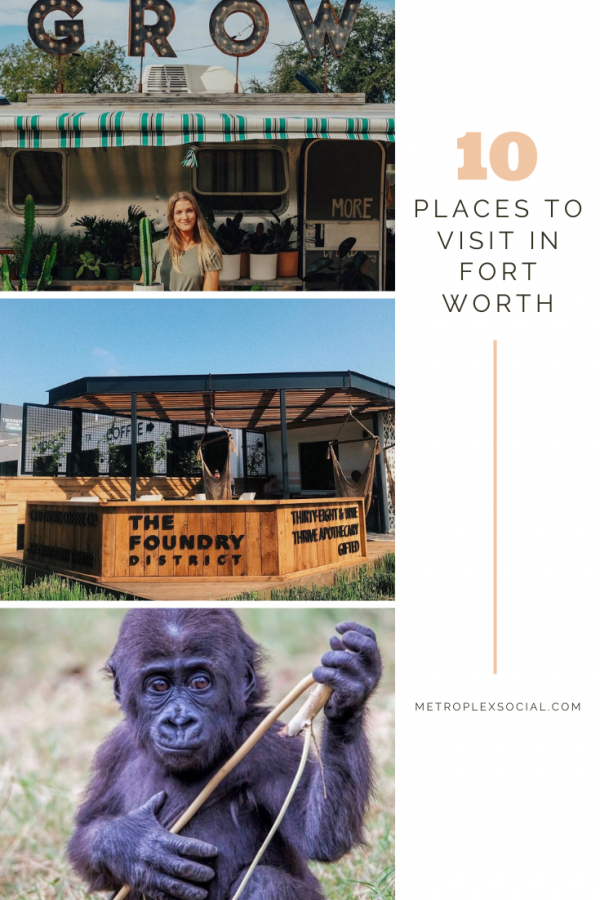 Forth Worth is the place where people with different interests come to one city and enjoy everything it has to offer. From cowboys to luxury-brand lovers and everything in between, we all come together to experience a city that sets itself apart with its unique charm. Here's my favorite places to go and things to do in Fort Worth, Texas: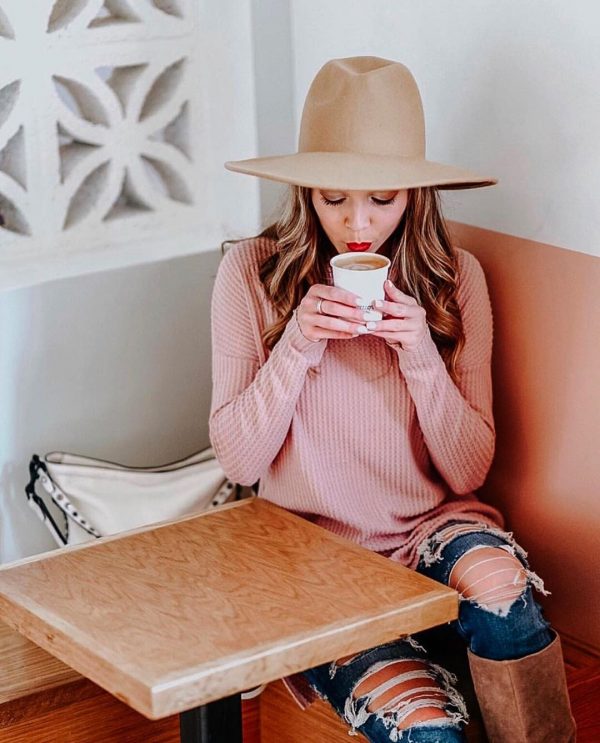 Where To Go and What To Do in Fort Worth
These are the top 10 places to visit when you're visiting FW. I'd recommend Making it a staycation. You won't regret it!
Foundry District
I love supporting small businesses and that's exactly what you'll find at The Foundry District in Fort Worth. The Foundry features an outdoor art gallery, get a bite to eat at the food truck park, and enjoy a cup of coffee at Craftwork Coffee Co. (one of my personal favorites).
200 Carroll St, Fort Worth, TX 76107
Fort Worth Botanic Garden
The Fort Worth Botanic Garden is beautiful! Not only is it a great spot to go on a date or family outing, but it's an excellent spot for an event. We celebrated my grandparent's 50th year anniversary at the Botanic Gardens and not only was it a beautiful sight, but they also have a restaurant onsite.
3220 Botanic Garden Blvd, Fort Worth, TX 76107
Fort Worth Water Gardens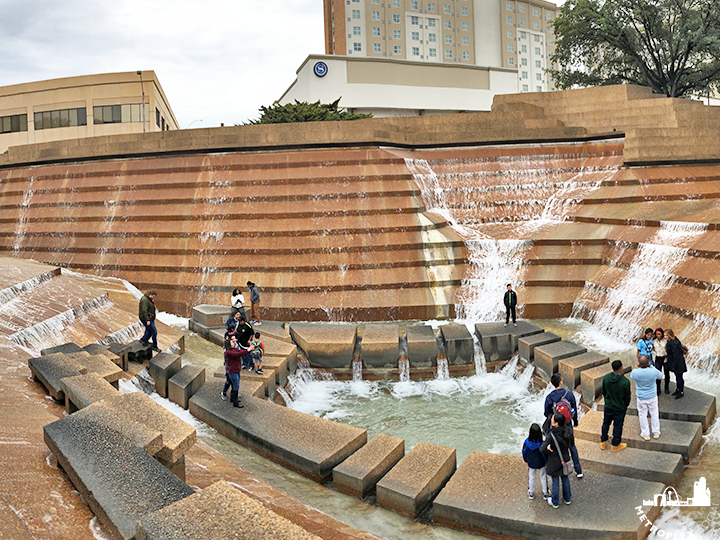 Ready to set your eyes on a beautiful modern oasis? In the heart of Downtown Fort Worth, you'll find the Water Gardens which was built in 1974. It's a great spot to visit any time of the year. Want to know more about the Fort Worth Water Gardens? Check out our guide!
1502 Commerce St, Fort Worth, TX 76102
Sundance Square
Eat. Dance. Shop. You can do it all at Sundance Square. I went for the very first time a couple of months ago to visit the Scatt Jazz Lounge. I was in awe of how much there was to see and do. It's truly a place for everyone. With 30 dining options, over 20 different retail stores and over 10 places to fill your visit with entertainment, Sundance Square is the spot to go to in the morning, daytime or night!
Sundance Square, Fort Worth, TX 76102
Fort Worth Zoo
It's easy to forget that there is so much more out in the world than are small corner and going to the Fort Worth Zoo is a friendly reminder of how beautiful the world around us truly is. I went with my 2-year-old nephew for his birthday and seeing the amazement and wonder in his face was priceless.
When we see these creatures in a picture or film, we don't always grasp how magical they are IRL!
There's something to see in every corner and you never know what to expect from any wild animal. Did I mention they have cute baby animals as well? When I went in September, a giraffe recently had a boy and we all got to see him walking around eating, it was priceless. You'll also find a spot that's extremely kid-friendly, a petting zoo, and a reptile section.
Going to the Fort Worth Zoo? Might as well GET A POGO PASS!
(note – we earn a little money at no extra cost to you when you buy a pass and use our promo code: METROPLEX)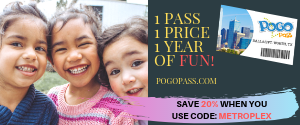 ==> A POGO pass is a great way to save money and have fun while visiting your favorite spots in Dallas Fort Worth! A Pogo Pass is an app you download right on your phone to save on over 25 locations in DFW. Still have questions? Learn more here.
1989 Colonial Pkwy, Fort Worth, TX 76110
University Park Village
Looking for a place to shop? You'll find your favorite stores at University Park Village. And of course, you'll find your favorite caffeine shop — Starbucks. I love the brick storefronts and I can get my shopping done all in one spot!
1612 S University Dr, Fort Worth, TX 76107
7th Street
West 7th is THE place to visit when going out at night with friends in Forth Worth or on an outing with the family. What can you expect? Delectable restaurants, one-of-a-kind retail shops and of course, a movie theater!
The Shops at Clearfork
This isn't just another shopping center, the Shops at Clearfork offer a whole new experience. So plan a spa-day with your S.O., grab a couple of macarons, and shop to your heart's content!
5188 Monahans Ave, Fort Worth, TX 76109
Kimbell Art Museum
Ready to Monet all day? Take a step back from all that Fort Worth has to offer to take in world-class pieces of art. We may not all be art critics, but a jaw-dropping painting is one we can all spot from a mile away. The Kimbell Art Museum first opened it's doors on October 4, 1972. It's home to about 350 works from various periods and movements. Did I mention it is free to enter?
Be sure to check out these 15 Frugal and FREE Museums in Dallas-Fort Worth while you're at it!
3333 Camp Bowie Blvd, Fort Worth, TX 76107
Near Southside District
Near Southside District is so eclectic and unique to Fort Worth. What are the top 3 places you need to visit when you're there?
Grow — go plant shopping and take insta-worthy pics.
Melt Ice Cream — because who doesn't love ice cream?
La Zona Pizza — it's delicious and the cutest restaurant.
W Magnolia, Fort Worth, TX 76104
Stockyards Station
If you're looking for a classic, old-town Texas district to visit — the Fort Worth Stockyards are the ultimate option. Check out our guide to see what all the Stockyards have to offer. A personal recommendation, definitely visit Joe T. Garcias.
140 E Exchange Ave, Fort Worth, TX 76164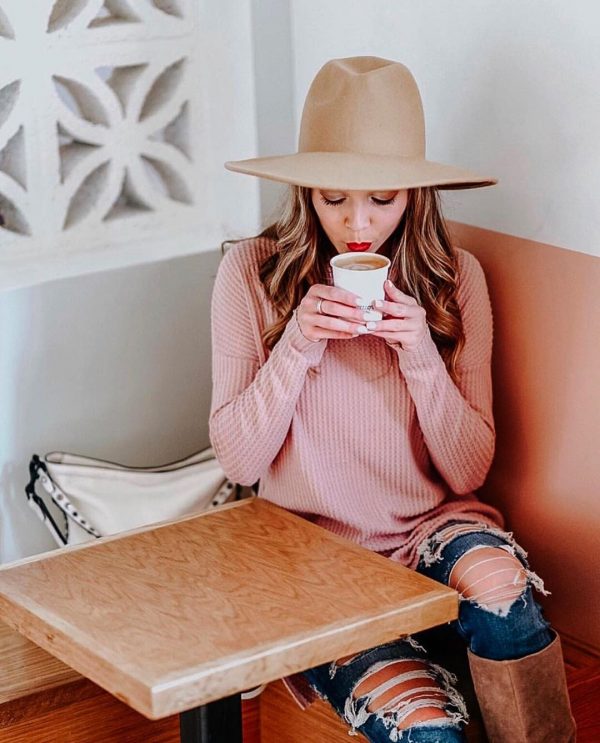 Top Places to Go and Things To Do in Fort Worth
No matter what your style is, what food you like to eat, or where you like to shop — Fort Worth has it all! From fine dining to hole-in-the-wall restaurants and underground entertainment, a weekend isn't enough to discover this city.
Visiting Fort Worth this weekend? Let us know where you're going in the comment section. Be sure to follow us at @metroplexsocial on social media for more cool places to visit around Dallas Fort Worth!