With the world crumbling into Charmageddon, one of the best things we can do is take a moment to focus on the little things that warm our hearts and lift our spirits. Here's the Moments That Restored Our Faith in Humanity This Week.
Be sure to check out last week's 13 Moments That Restored Our Faith In Humanity.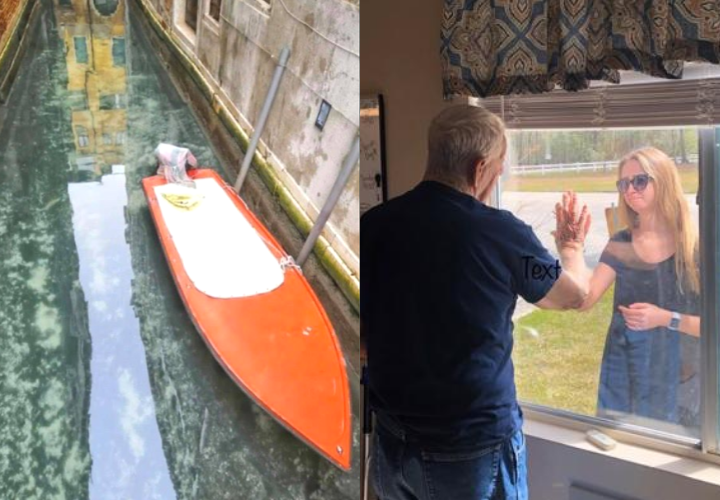 10 Moments That Restored Our Faith In Humanity
1. When Mark Cuban set up a program to pay for daycare for children of healthcare workers.
Like what does this guy not do? He's also reimbursing his employees who buy breakfast or lunch at locally owned restaurants, he's donating $100,000 to area non-profits and food banks, and he's paying arena workers through March what they normally would've been paid had the NBA not suspended the season due to coronavirus concerns. Amazing!
2. These people who visited their loved ones at nursing homes.
The photos of Carly Boyd, who was recently engaged, and her grandfather, 87-year-old Shelton Mahala, captures the reality many families are facing as nursing homes are restricting access to visitors at nursing homes due to the cornavirus pandemic. Check out Premier Living and Rehab Center's Facebook as they share (with permission) more of the touching stories.
3. People who put their Christmas lights back up to spread cheer.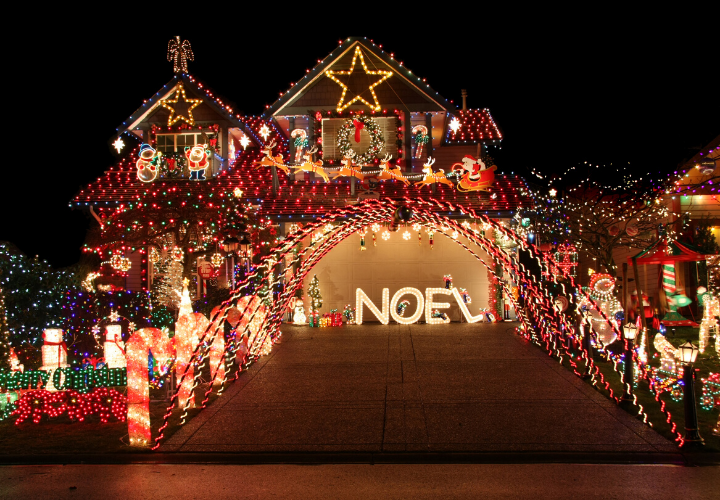 In an effort to help spread cheer, people are putting up their holiday lights to give people hope while we're all stuck at home practicing social distancing. Ya know…I'm totally okay with this one.
4. Water in Venice, Italy turning clear for the first time in 60 years.
An unexpected result of the Italy nationwide lockdown due to coronavirus is that the waters flowing through the canals in Venice turned crystal clear (due to lack of pollution) for the first time in 60 years! Schools of fish were visible and the swans returned.
5. A property owner who told his restaurant tenants to pay employees instead of rent.
A landlord in Arkansas told five of his restaurant tenants to pay their employees instead of rent for March. Restaurants and the hospitality industry in general are taking a huge financial hit because of coronavirus. This was the right, compassionate thing to do and we applaud you.
5. The couple that left a $9,400 tip at a Houston restaurant to help staff get through the coronavirus shutdown.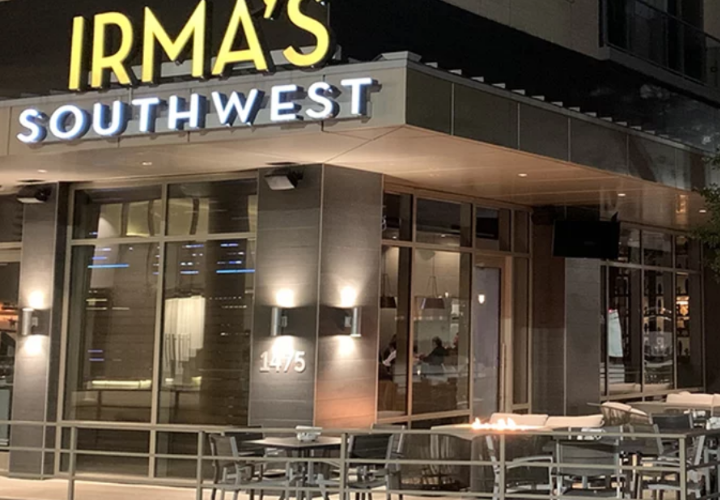 After learning that all the restaurants in the county would have to close their dining rooms, a couple came in for an early dinner at Irma's Southwest in Houston, paid for their $90.12 meal, and then left a tip totaling $9,400. The anonymous couple left a note on the receipt that said, "hold tip to pay your guys over the next few weeks." We love how our communities are coming together to help one another.
6. Governor Abbott letting restaurants deliver alcohol with food…because coronavirus.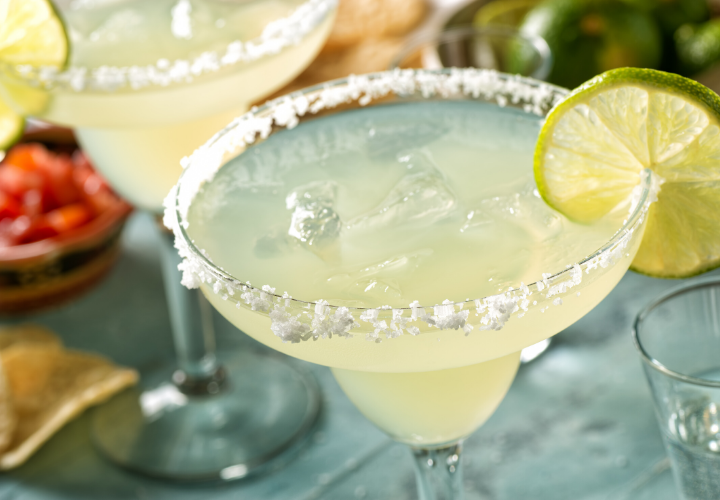 Texas Governor Greg Abbott issued a waiver on Wednesday that allows restaurants to deliver alcoholic beverages with food purchases to customers, including beer, wine, and mixed drinks. Parents across the state who are now forced to homeschool their kids rejoiced.
Celebrate this unprecedented occasion by ordering from one of these Dallas Fort Worth restaurants that sell Corona Beer Cocktails. (I knew this article would come in handy!)
7. Restaurants in DFW offering Social Distancing Survival Kits at amazing prices TBH.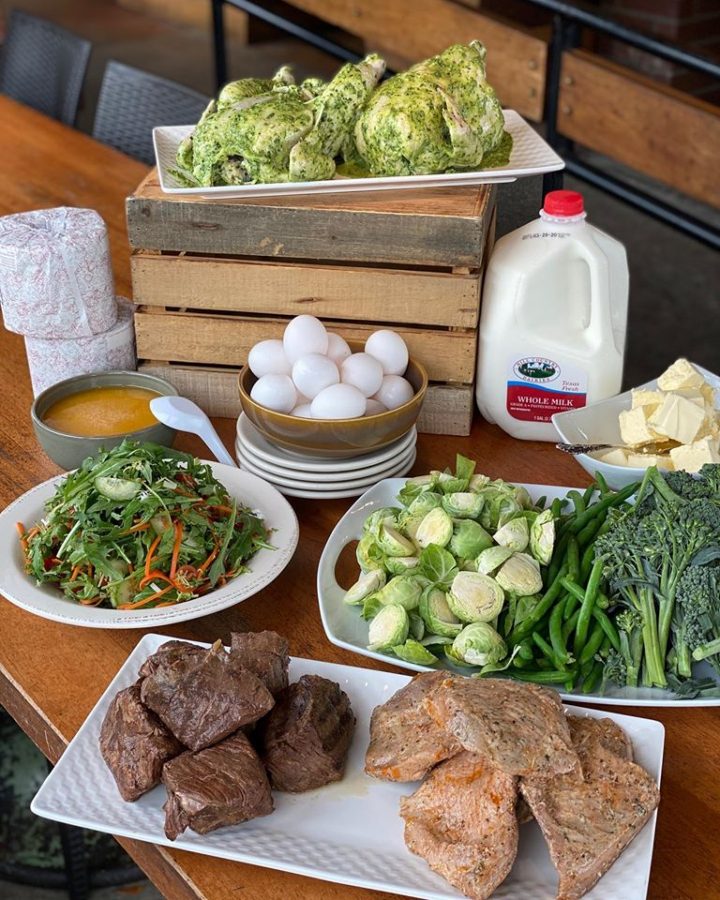 Mexican Sugar, Sixty Vines, Whiskey Cake, and Ida Claire are all offering Social Distancing Survival Kits with new items and pricing each day! You'll need to contact the restaurant or follow them on social media to see what their daily coronavirus survival kits are, instructions for ordering/picking up, and for pricing information. They can sell out quickly…and no wonder, because there's nothing left at stores that looks this good anyway thanks to hoarders.
8. This North Texas school district that is bringing lunch to hungry kids via school bus.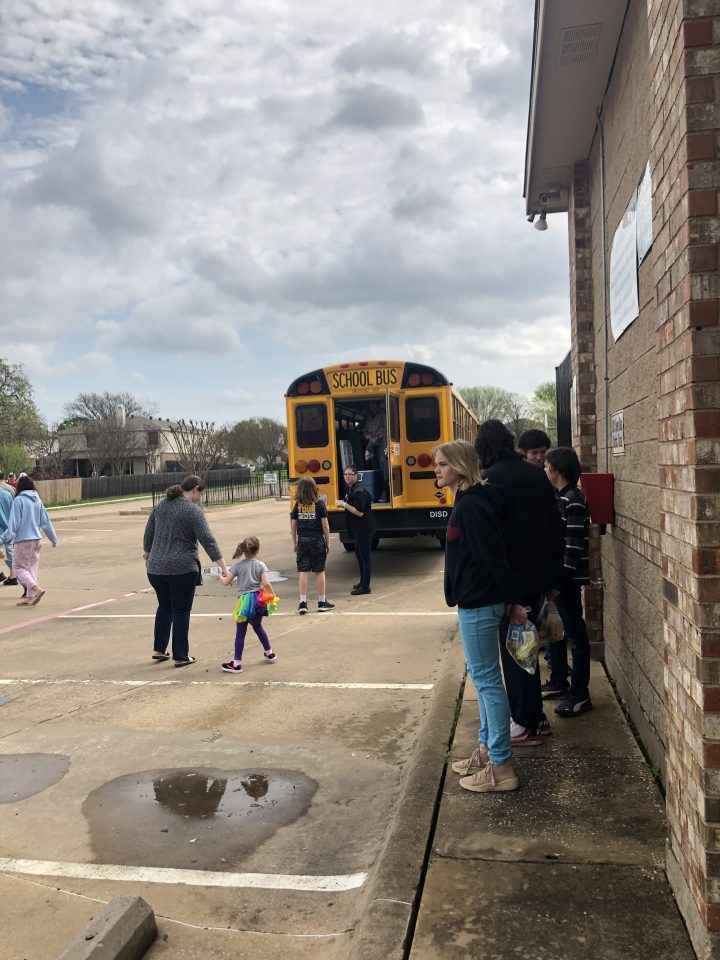 Kids in Denton ISD are lining up to get lunch after being out of school for two weeks. The school district was already providing to-go breakfast and lunch at area schools. They then added another option for students at select locations to be served to-go lunches in their neighborhoods. There was already a community need for kids to receive meals, and now with parents losing jobs, stores shelves being empty, and schools closing due to coronavirus concerns, meals being served via a bright yellow school bus is a welcome sight! We hope to see more school districts doing this!
9. This man who serenaded his mom and residents at a nursing home with his guitar.
A loving son wanted to cheer his mother up after her senior living facility put its building on lock down amid the coronavirus, so he serenaded her and the residents on his guitar.
10. This Dallas company that is offering a virtual Las Vegas experience.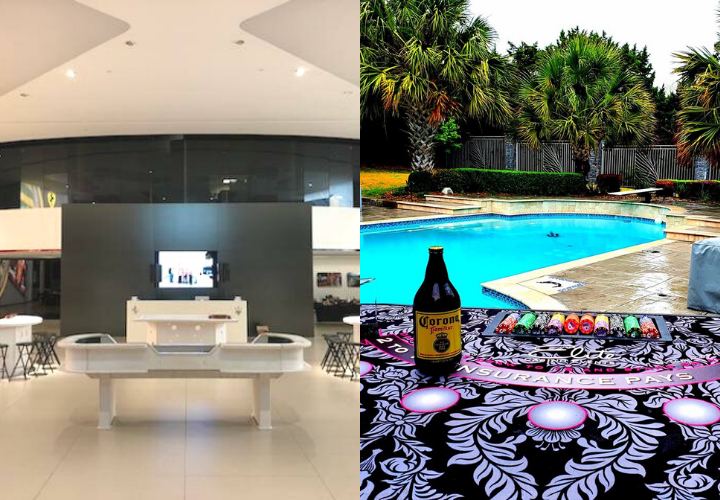 A Dallas area company is offering couples, honeymooners, and graduates a way to experience Las Vegas that supports physical distancing. Elite Casino Events will make them feel as though they really went to Las Vegas with a completely interactive experience that they will live stream to your guests. They have Vegas backdrops, props, white tables, and they can live stream a game of craps, roulette or blackjack for the guests. Vegas may be shut down due to coronavirus, but you can still set up your virtual Las Vegas experience by calling 866-28-POKER.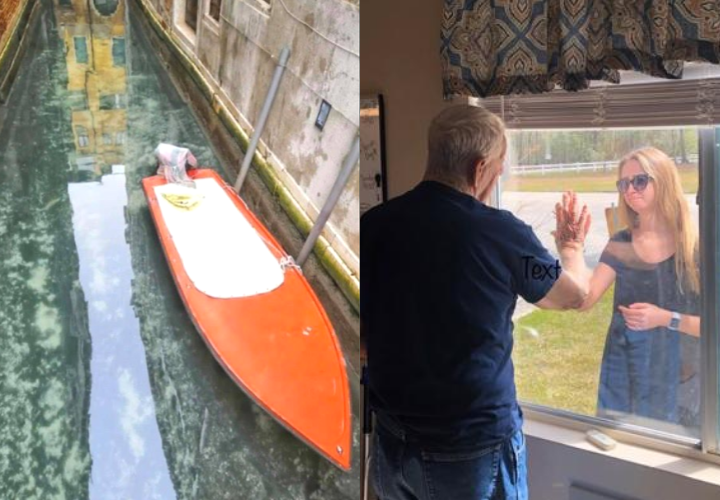 Moments That Restored Our Faith In Humanity This Week
There's so much good in the world, we've just got to look for it! Take a moment and focus on the positive things no matter how hard being stuck at home feels.
Here's even more things on Metroplex Social to look forward to:
What are you doing to stay positive while being stuck at home? Share you thoughts with us in the comments or on social media @metroplexsocial.