Looking for a fun, leisurely activity that the whole family will love? The Texas State Railroad train ride is one of many 19th century built train cars with beautiful scenic views of East Texas! Tour East Texas and see all the gorgeous countryside views that our great state has to offer. Let's kick your summer off right- full steam ahead!
Related: Looking for another Texan experience closer to home? Here's Where to Ride a Horse in Dallas Fort Worth.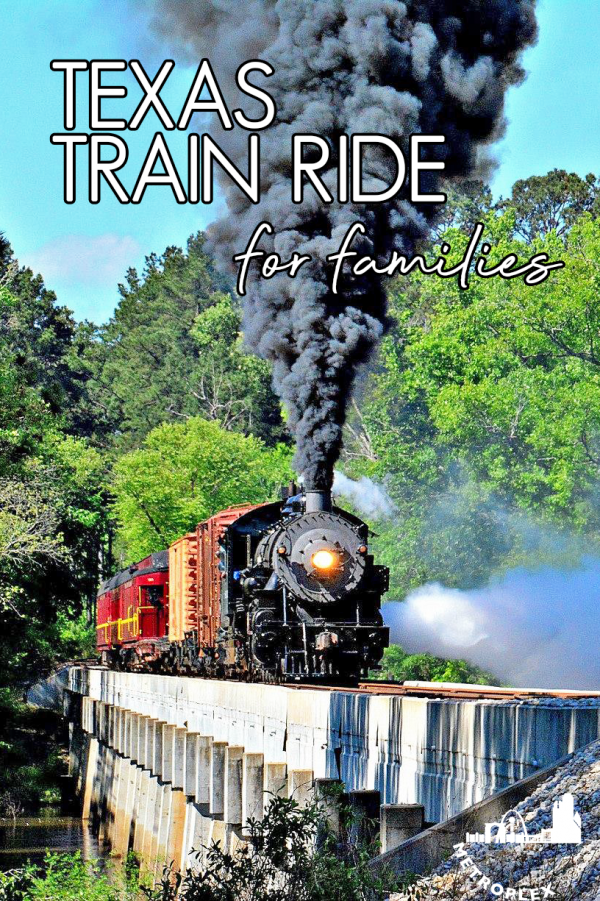 Look no further than the Piney Woods of East Texas, home to Texas State Railroad, the Official Railroad of Texas, to find antique steam and vintage diesel locomotives ready to whisk you back to an era void of electronics and video games, for a scenic round trip excursion.
History is only part of the fun-filled journey aboard Texas State Railroad.
In addition to the year-round four-hour excursions that travel 50 miles through the picturesque Piney Woods and hardwood creek bottoms of East Texas, the Railroad serves up loads of fun with its seasonal favorites: Easter Egg Express, Memorial Weekend Brunch Train, Summer Friday Night Romance on the Rails excursions featuring Wine in the Pines and Pints in the Pines, Pumpkin Patch Express and The Polar Express®. Here's Everything You Need to Know About the Texas State Railroad: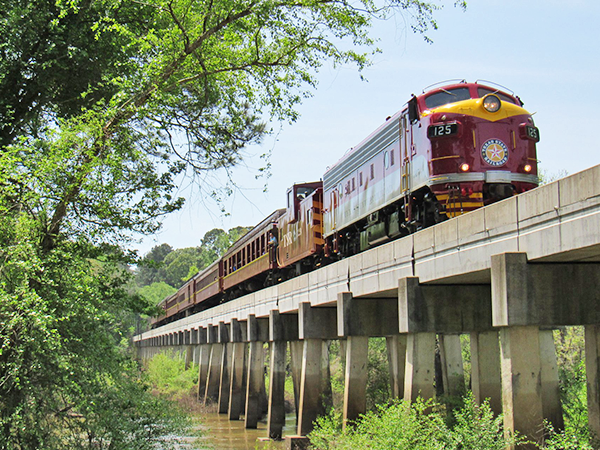 Texas State Railroad Train Ride in Rusk, Texas
All aboard! Get ready for an adventure through the Piney Woods of East Texas aboard the Texas State Railroad.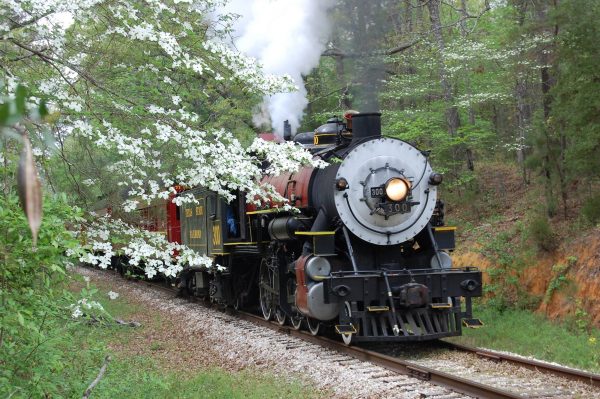 A Brief History of The Texas State Railroad
The Texas State Railroad has quite an interesting story. The railroad was built by a number of nearby penitentiary inmates in Rusk, Texas who used it to transport materials in and out of the prison. After a while, it's purpose shifted to the transportation of goods and travelers alike. Today, the Texas State Railroad train ride starts in Rusk and tours across the East to Palestine, TX. Talk about a journey!
Holy Cow!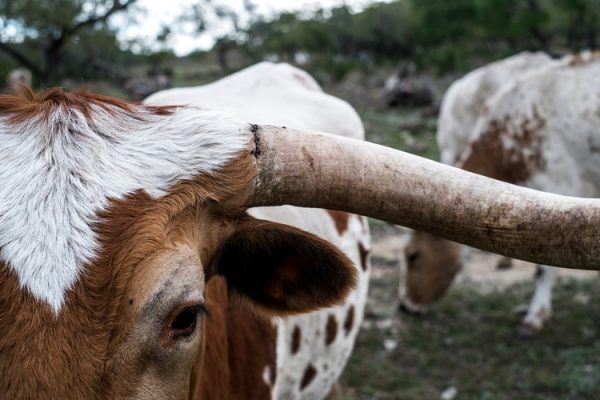 Here in Texas, we love our longhorns! However, they are just one of the many species animals and wildlife you're likely to see while cruising on the Texas State Railroad. The tours are also great for bird watching and catching great shots of the beautiful scenery that we just don't get to enjoy in the city. One more way The Texas Railroad has stolen our hearts- and camera space!
How Do You Ride The Texas State Railroad Train?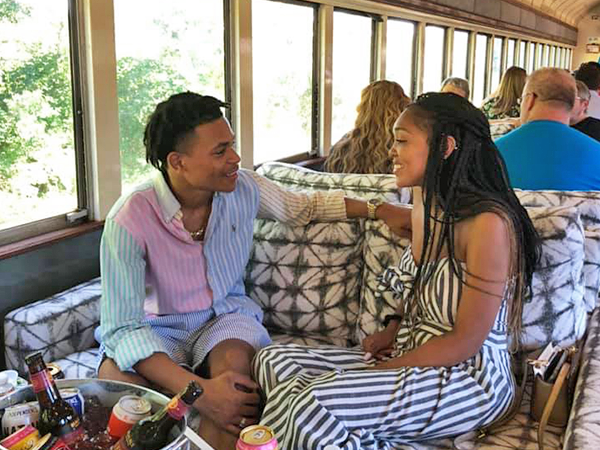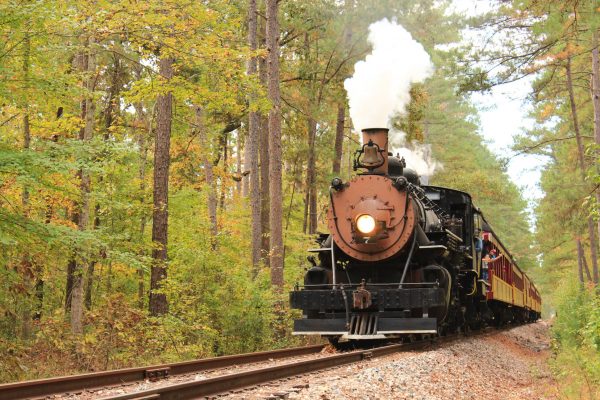 The Texas State Railroad offers many amazing tours and events that are fun for the whole family! Cruise the land in an open-air train car where you'll be greeted with that fresh, Texas air. You can also feel on top of the world and you catch some awesome bird's eye views in the glass dome train car! Whichever way you prefer to travel, do so in style with the railroad's various car types- each one more exciting than the last!
How to Plan Your Texas State Railroad Train Ride Adventure Today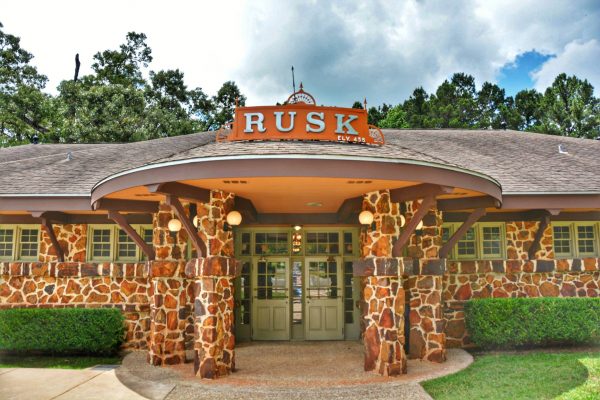 Check out all of the events and tourism options with the Texas State Railroad ASAP! You won't want your family to miss out on this amazing opportunity to make some memories that will last you and your loved ones a lifetime!
Texas State Railroad Location:
You can find the Texas State Railroad by entering this address on your map: 789 Park Road 70, Palestine, Texas
How to Buy Tickets for Your Texas State Railroad Train Ride:
Click: Texas State Railroad Train Ride for information on how to purchase tickets for this magnificent East Texas experience!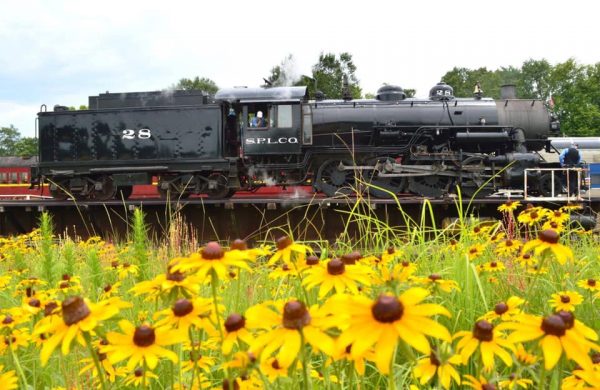 Texas State Railroad Train Ride in Palestine Texas
Whether you want to ride in cool luxury or with the Texas wind in your hair, hop on one of the many vintage cars that are touring across Eastern Texas with the Texas State Railroad. This train ride is fun and engaging for all ages, and is a great way to bring the family together and explore the great State of Texas like never before!
All Aboard!!
Be sure to tag your Texas State Railroad photos on social media with @metroplexsocial and #discoverDFW for your chance to be featured!