Whether you're a DFW local or a tourist stopping in, there's no doubt that DFW has a ton to offer! Have you looked into all the fun there is to be had near Collin County? Dallas Fort Worth is full of great attractions, and Plano is a fun twist on the usual tourist stops! Here is what to do when visiting Plano Texas for a weekend.
==> Discover ALL the coolest places around DFW when you get a Pogo Pass and use promo code METROPLEX at checkout for extra savings. Buying a pass helps us earn a few bucks at no extra cost to you. Help support local!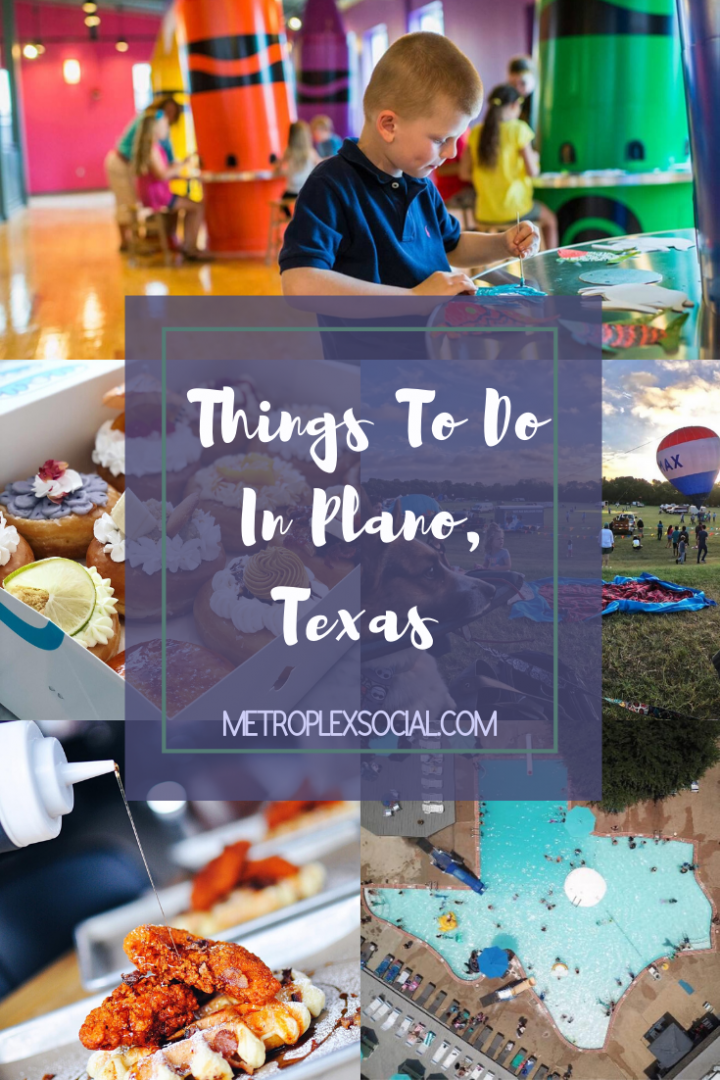 Even if you're only going to be in Plano TX for a quick getaway, this city is filled to the brim with things to do! From historic downtown to modern shopping centers, guests of Plano will be dying to return! Here's everything you need to know when visiting: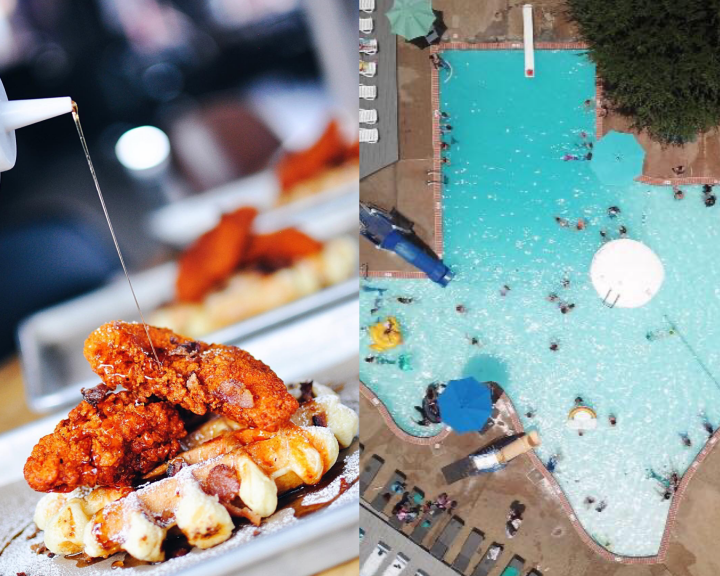 Best Things To Do In Plano TX
Plano Texas Has Been Previously Been Voted One Of The Happiest Places In The US! Here's a few of the gems that make that true.
Go Ape Zip Line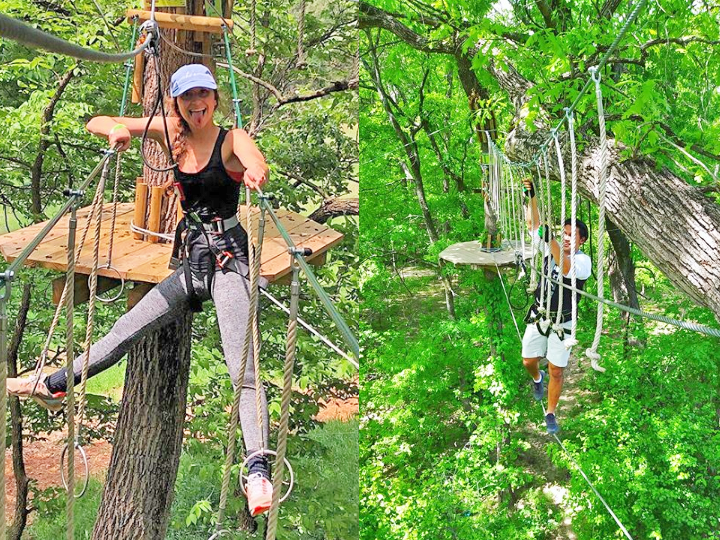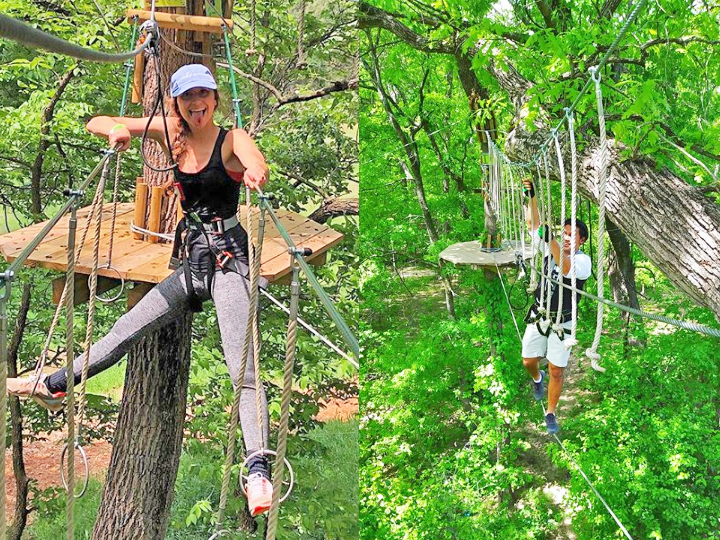 If you're an adrenaline junkie, you'll be amazed at this spot right in Plano! Complete this obstacle course and zip line with friends and family for an unforgettable few hours. Read all about it here.
Address: 5901 Los Rios Blvd
Historic Downtown Plano
Walk through gorgeous brick buildings as you visit boutique shops! Stop by Haggard Park or the Train Museum for a day full of fun for visitors of all ages. It's such a pretty spot, we've even put it on our list of the best places for photos in DFW.
Address: E 15th St, Plano
Legacy Food Hall In Plano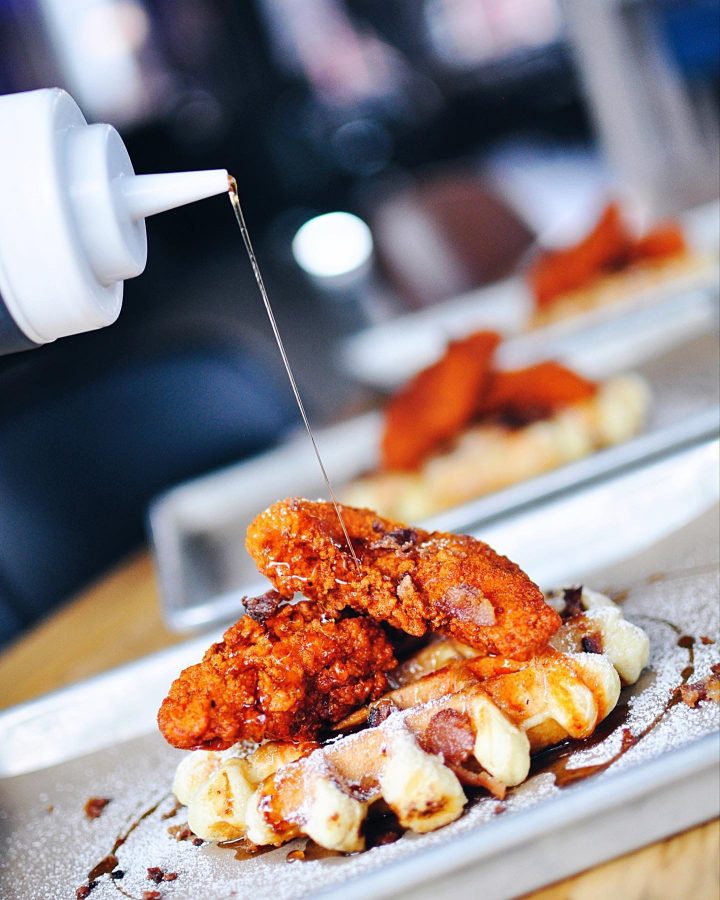 Visiting Legacy Food Hall means you'll be leaving with a full stomach! There are so many options, your entire group can grab their favorite bite. Try a gourmet waffle at Pressed for a treat like no other!
Address: 7800 Windrose Ave
Texas Pool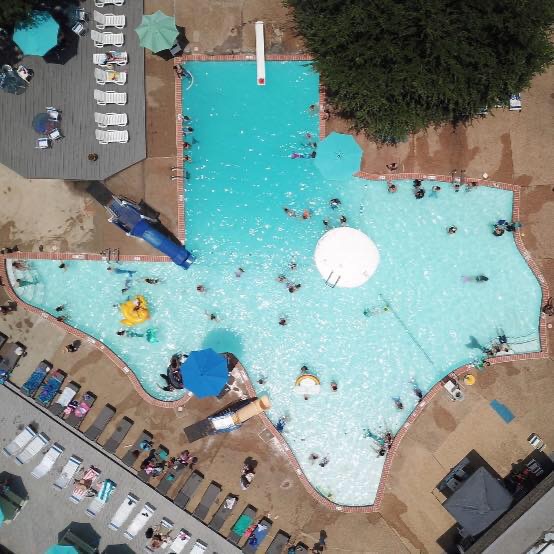 Texas – the only state with our own pool shape! You can visit this one if a kind pool right here in Plano. All your Texan (and non-Texan) friends will be so jealous!
Address: 901 Springbrook Dr
WOW Donuts and Drips
These are NOT your mother's Sunday morning donuts. Dessert has a whole new meaning thanks to these gourmet and intricately designed donuts at WOW. Stop in and pick your favorite and don't forget to grab some coffee!
6509 W Park Blvd Ste 420 Plano, Texas
Zenna Thai And Japanese
One of our favorite Sushi spots in DFW is Zenna's, and it's in Plano! Even if sushi isn't your thing The menu is huge with tons of Thai and Japanese options. Their happy hour from 3pm-7pm simply cannot be beat. To make things better they even stay open as late as 3am on weekends!
Address: 2500 N Central Expy
The Boardwalk At Granite Park
You'll totally forget you're nowhere near a beach thanks to The Boardwalk At Granite Park! Tons of dining options with a view of the water. Snap some adorable pics under their twinkling lights and you're good to go!

Address: 5880 State Highway 121 Plano, Texas
Crayola Experience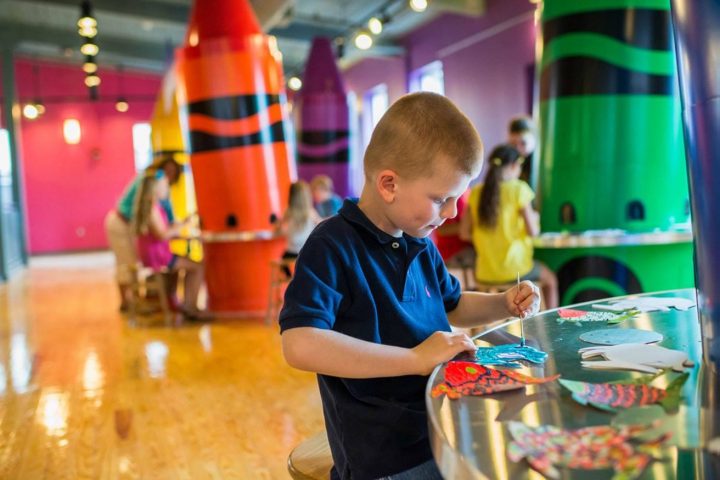 Your kiddos will love you forever for bringing them to this one of a kind experience! They'll be in for a colorful adventure courtesy of Crayola Experience. Okay some games and scribble all over the walls in Plano!
Address: 6121 W Park Blvd, Suite A100
Heritage Farmstead Museum
Plano is the perfect balance of historic beauty and modern development. Check out this "edutainment" centered museum where you'll see cuddly farm animals and get a taste of old town Plano!
Address: 1900 W 15th St Plano
Arbor Hills Nature Preserve
This nature preserve is wildly popular for everything from hiking to photography. Take a stroll along their paved trails or enjoy a picnic as you spend the day getting some fresh air!
Address: 6701 W Parker Rd
So Many Best Things To Do In Plano Texas!
Whether you're on a in the city for business or pleasure, Plano will leave it's mark! With unique dining, natural beauty, and so much of great history, you'll love spending a 48 hours here.
Visiting Plano, Texas soon? Tag us. Be sure to follow us at @metroplexsocial on social media and use #discoverDFW for more cool places to visit around Dallas Fort Worth!