There are so many places to visit in Flower Mound, TX and the surrounding cities. We rounded up the top 25 super awesome places that you will love! Whether you are looking for food, shopping, entertainment or kid activities we have you covered.
Are you ready to explore Fort Worth? Read about 6 Fun Things to Do at the Fort Worth Stockyards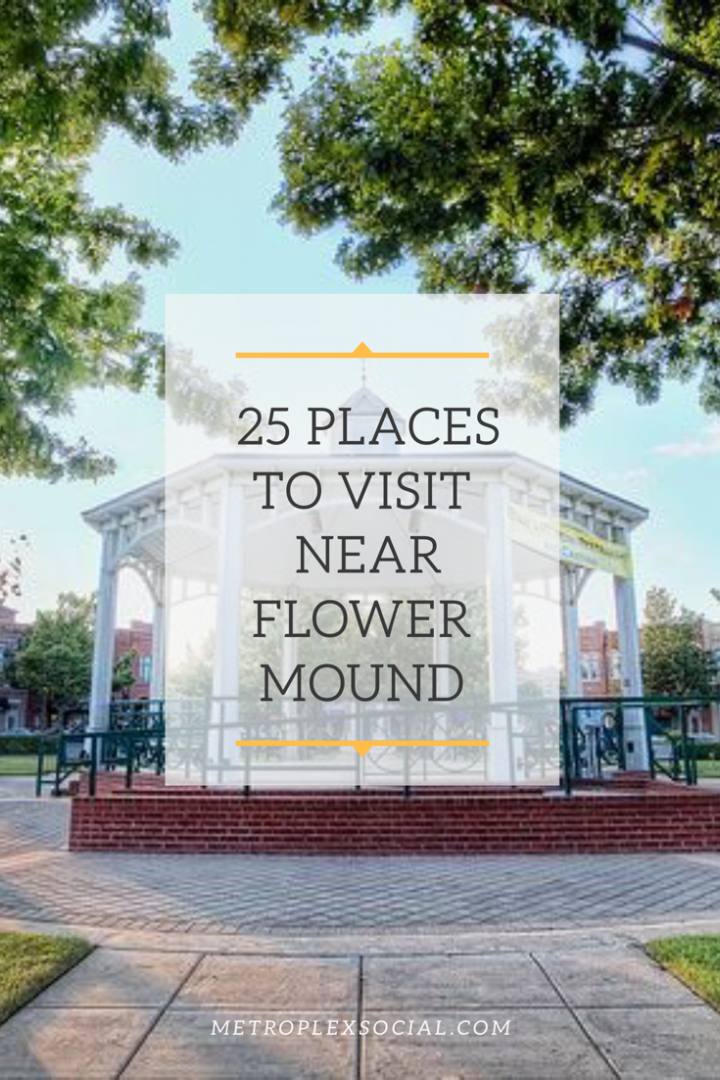 Have you been considering visiting Flower Mound, TX anytime soon? Whether you're a local or just passing through, this list will help you enjoy everything Flower amount has to offer!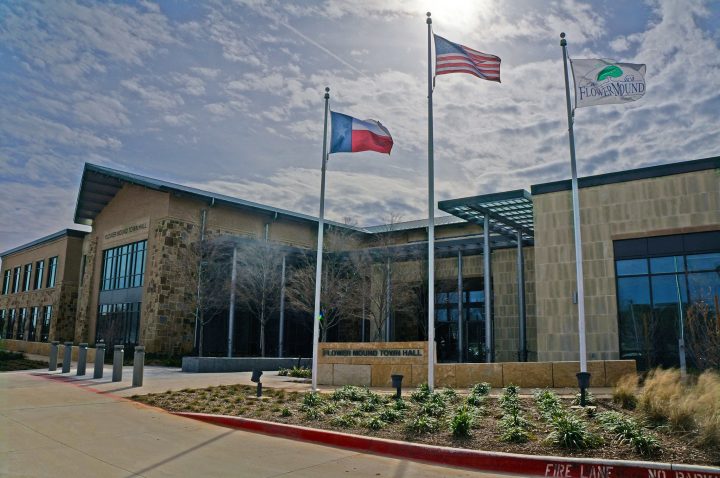 25 Things To Do In and Around Flower Mound TX
1. Stone Creek Park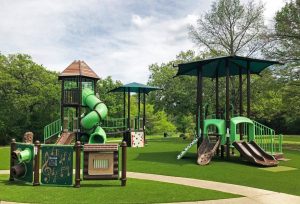 Perfect for a leisurely stroll along the creek or a play date with your little ones, Stone Creek Park is the perfect pit stop for your family!
Address: 1400 Fuqua Dr, Flower Mound, TX
2. Moviehouse Eatery
Are you planning an upscale date night? Moviehouse Eatery has luxury recliners and an amazing menu with items like wing lollipops and fish tacos!
Address: 951 Long Prairie Rd, Flower Mound, TX
3. CAC Waterpark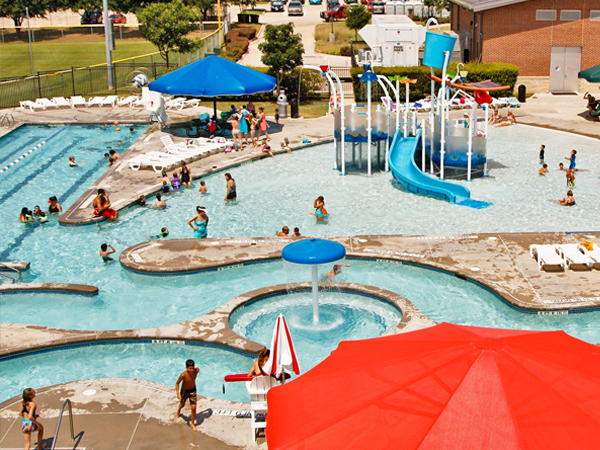 This water park has something for everyone in your family! Whether it's a splash pad, swimming some laps, or relaxing as you tan, CAC Waterpark is the place to be!
Address: 1200 Gerault Rd, Flower Mound, TX
4. Founder's Plaza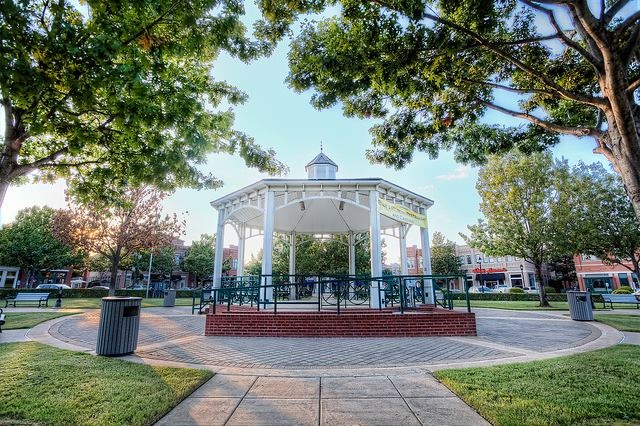 Founder's Plaza is located in the center of some great shops and restaurants, making it perfect for anyone who wants a gorgeous view while grabbing some local grub!
Address: 500 Parker Square Rd, Flower Mound, TX
5. Grapevine Botanical Garden
The Grapevine Botanical Garden is a favorite spot for photography because of its gorgeous landscape and water features. Grab some great shots the next time you're nearby!
Address: 411 Ball St, Grapevine, TX
6. The Ark (Indoor Playground)
Located inside of Grace Point Church, The Ark is an incredible indoor playspace with vibrant murals, tons of space to climb and play, and the occasional story time or character appearance! Your kids will love The Ark.
Address: 590 S Denton Tap Rd, Coppell, TX
7. Visit A.W. Museum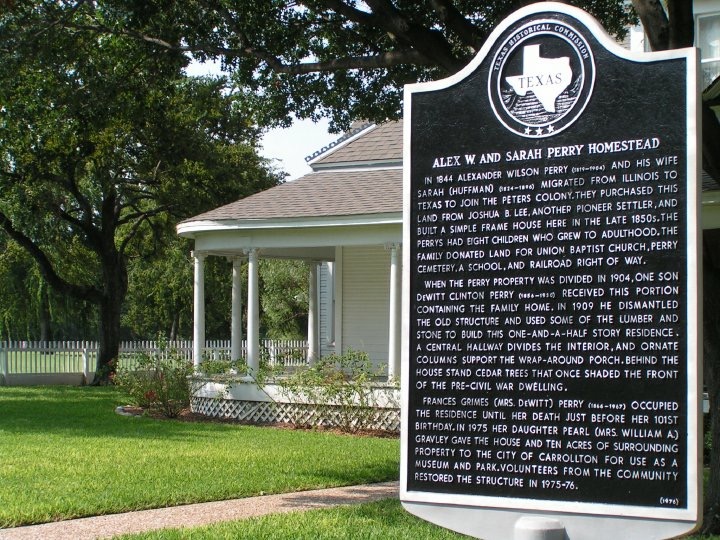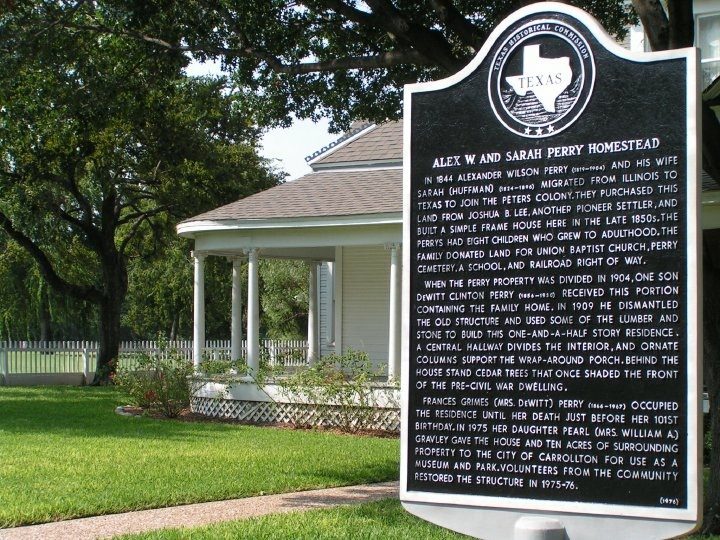 The AW Perry Homestead Museum makes history fun by immersing you into the culture and daily life of a 20th century Texan! Stop by to tour the museum or check in to attend an event.
Address: 1509 Perry Rd, Carrollton, TX
8. Attend Music City Mall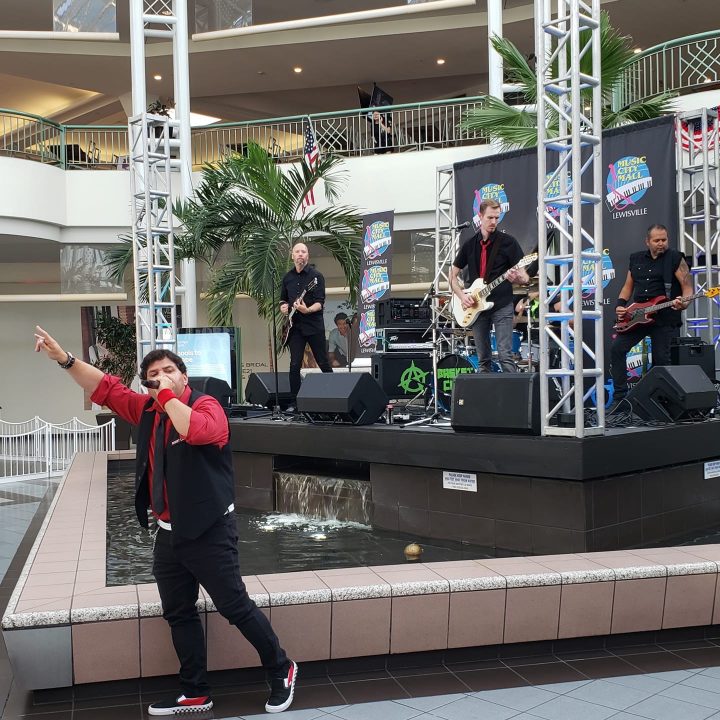 Get your shopping done while enjoying some sweet tunes from live bands daily at Music City Mall! A fun twist on the typical mall shopping experience.
Address: 2401 S Stemmons Fwy, Lewisville, TX
9. Grapevine Public Art Trail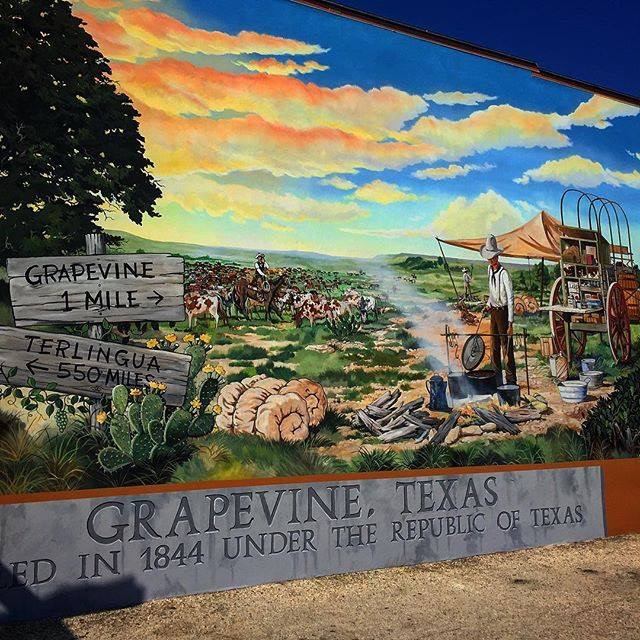 The Grapevine public Art Trail is a self-guided walking tour lies between the Cotton Belt Depot and Northwest Highway and is filled with amazing murals and statues.
10. Red Door Escape Room
Red Door Escape Rooms are the top escape rooms in the nation! Test your abilities and see if you can escape.
Address: 280 Commerce St Suite 285, Southlake, TX
11. Round1 Grapevine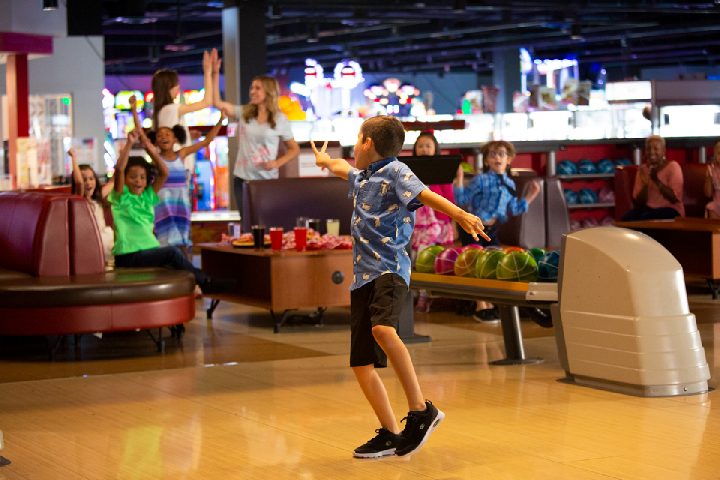 Located inside Grapevine Mills, Round1 has everything needed for a great time with bowling, arcade games, and even karaoke!
Address: 3000 Grapevine Mills Pkwy, Grapevine, TX
12. Marshall Creek Ranch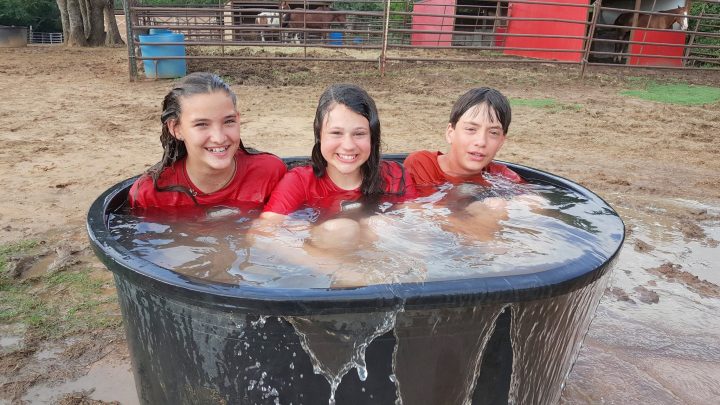 When they aren't hosting amazing summer camps, Marshall Creek Ranch is the best spot for horseback riding and all kinds of outdoor fun.
Address: 4401 T W King Rd, Southlake, TX
13. Corky's Gaming Bistro
Release some anger and come throw an axe at Corkey's Gaming Bistro! You'll leave feeling like you've gotten rid of some stress, we promise.
Address: 3520 Grapevine Mills Blvd N, Grapevine, TX
14. Grapevine Lake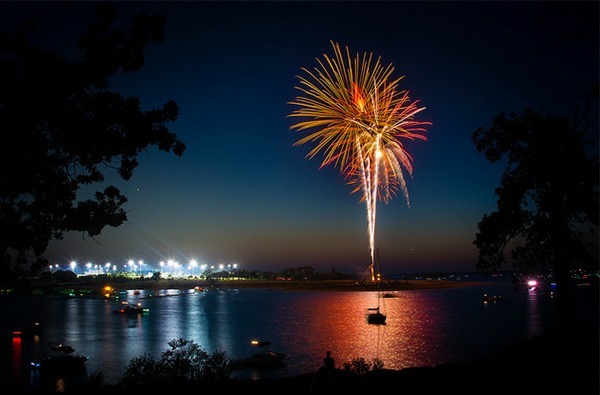 With tons of seasonal and holiday events, great boating and rentals available, and so close to such a great city, Grapevine Lake is an awesome place to spend an afternoon!
15. Heritage Park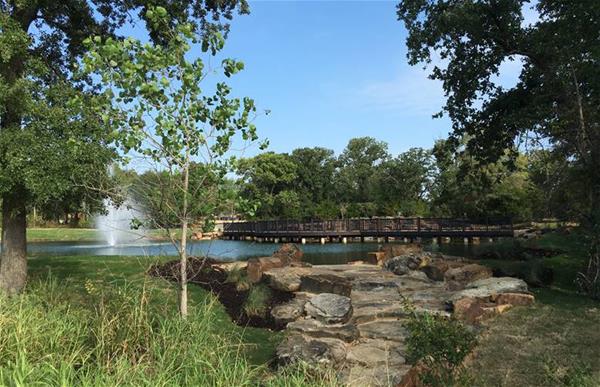 Heritage Park is such a super fun park located in Flower Mound. If you are ever in the area, you must take your kids to this public park with a natural theme. There's lots to explore here including a nature trail, bronze statues, nearby restrooms and picnicking areas, a community playground decorated with native animals painted by local artists.
If you go in the summertime, be sure to cool off at Heritage Springs Splash Pad!
Address: 600 Spinks Rd, Flower Mound, TX
16. Witherspoon Distillery Tour
Let the professionals walk you through distilling high quality whiskey at Witherspoon Distillery. Great for a date night or even visiting with friends, don't leave without trying one of their hand crafted cocktails!
Address: 225 S Charles St, Lewisville, TX
17. Murrell Park
If you need a gorgeous spot to stretch your legs or watch the sunset, you've found the perfect place in Murrell Park. Spend the day on the trails or fishing on the lake, or extend your stay on their camping grounds.
Address: 880 Simmons Rd, Flower Mound, TX
18. DFW Surf
Get a chance to truly experience the summer by renting supplies with DFW surf! Grab your paddle board and make your way out onto the lake with friends.
Address: Boathouse Dr, Grapevine, TX
19. Twin Cove Park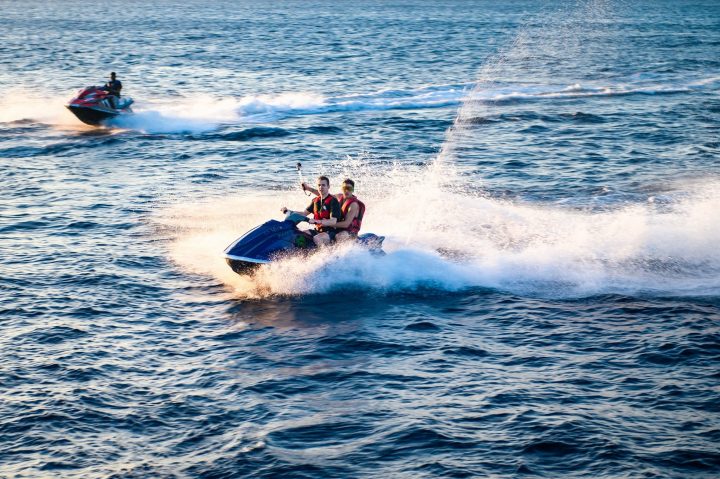 Twin Cove is an enormous park with opportunities to fish, hike or camp as well as a large connecting lake where the activities seem endless!
Address: 5001 Wichita Trail, Flower Mound, TX
20. Sam's Dock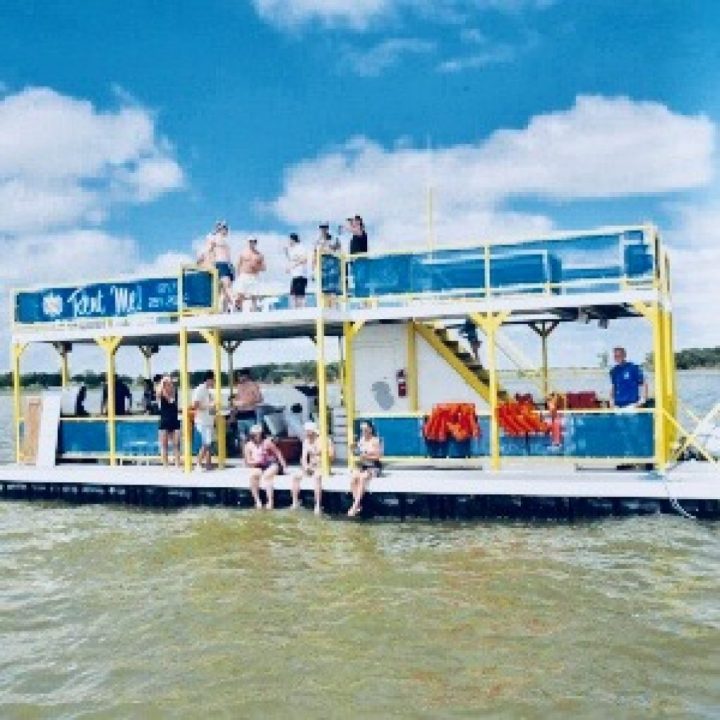 Let Sam's Dock take your lake day to another level with a private boat party! With an huge variety of sizes and boat types together, you'll have an unforgettable day when you book with them.
Address: 4500 Murrell Park Rd, Flower Mound, TX
21. Umbra Winery
Grab your girlfriend, wife, or a group of friends for a unforgettable night (despite all the great wine) at Umbra Winery!
Address: 415 S Main St, Grapevine, TX
22. Historic Downtown Grapevine
The gorgeous buildings and style of this historic downtown Grapevine area is aweinspiring! Bring a camera because in between shopping at local boutiques or eating at great restuarants, you'll also want some photos taken!
Address: 636 S. Main St, Grapevine, TX
23. Elm Fork Nature Reserve
This amazing local forest preserve is not only a natural paradise, but also very well taken care of by staff and local attendees. Experience nature in a raw but gorgeous way when you visit the Elm Fork Forest Preserve next.
Address: 2335 Sandy Lake Rd, Carrollton, TX
24. The Shops at Highland Village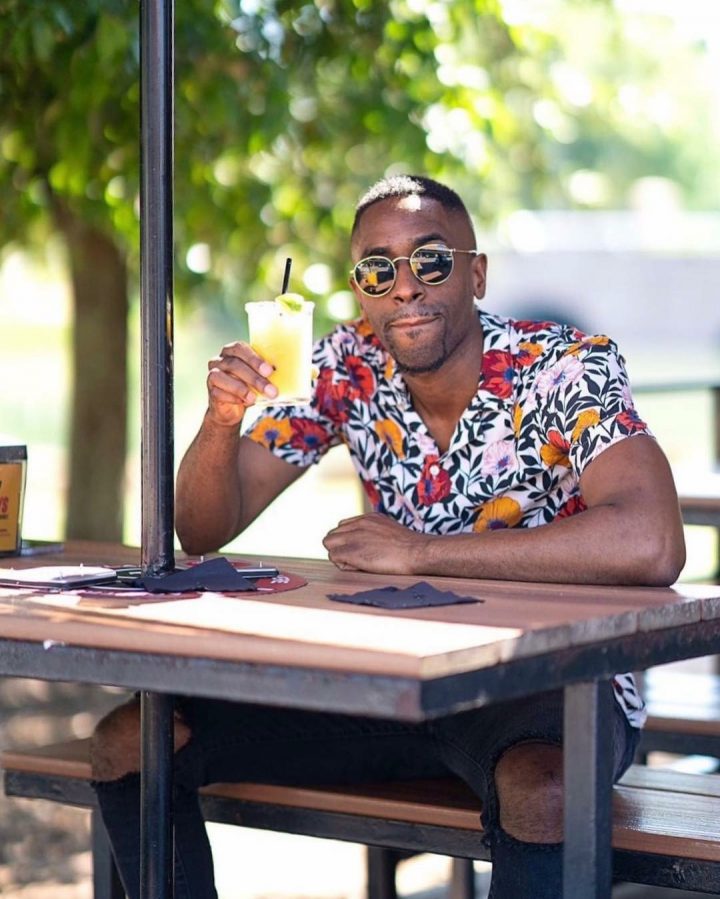 Grab a delicious mixed drink or lunch from one of the local shops in between hopping from gorgeous clothing store to the next! You'll leave the shops with a happy heart and upset wallet!
Address: 1701 Shoal Creek, Highland Village, TX
25. Nash Farm
Learn about Grapevine city heritage at Nash Farms. Remember to dress the part for the full experience and check their schedule for one of their great events!
Address: 626 Ball St, Grapevine, TX
These Are the BEST Things To Do in Flower Mound TX!
Although there are so many more places in Flower Mound and the surrounding cities that we could visit – these are our TOP 25!
We hope you get the chance to visit one or all 25 places on our list! If you take pictures at any of these places, be sure to tag us @metroplexsocial, we'd love to see what you are up too!