Farmers Markets are full of fresh produce, pasture raised meats, and farm fresh eggs. They have vendors with freshly baked bread, homemade jams and juices, and fine arts. The Farmers Market is a fun activity to do with the whole family. No matter your age you will find something at these top DFW Farmers Markets that will catch your eye.
RELATED: Here's Where You Can Pick Your Own Blackberries Near DFW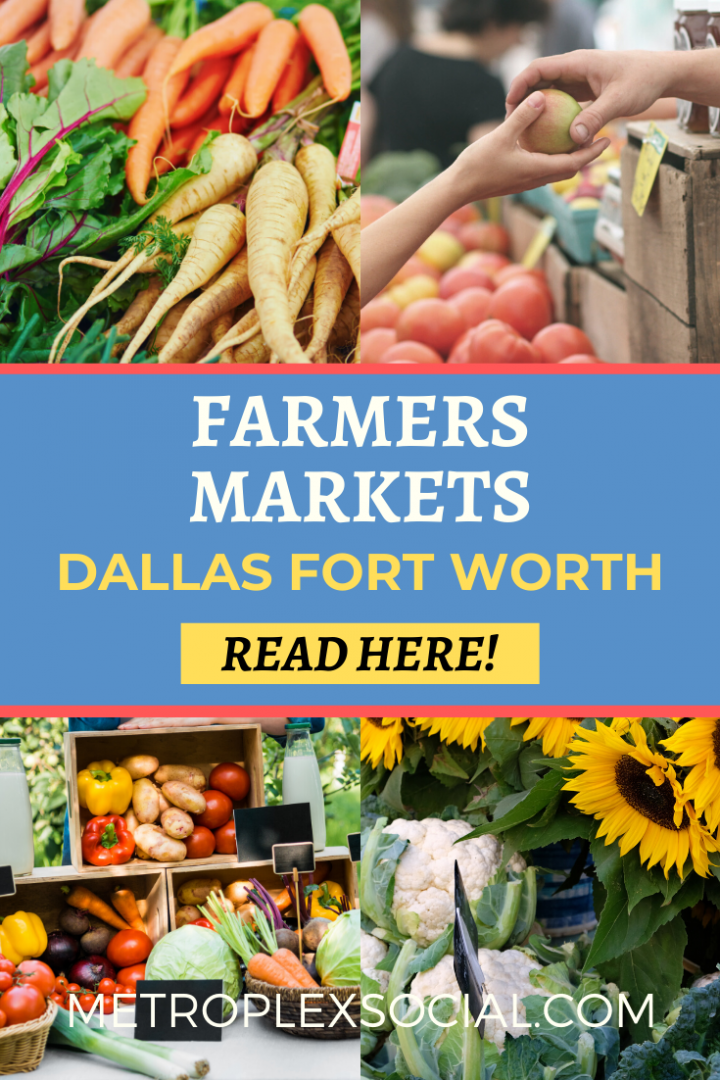 In this day and age, everyone wants to eat healthier. People want more locally grown food and they want fresh. Farmers Markets are popular around the metroplex because people get the opportunity to support local farmers and growing healthier communities.
With all of these great options you are guaranteed to have no problem finding fresh produce and handmade goods all over DFW! Next time you are looking for something outdoors to do a Saturday morning check one of this great options out! Here's the Top Farmers Markets You Need to Visit in DFW: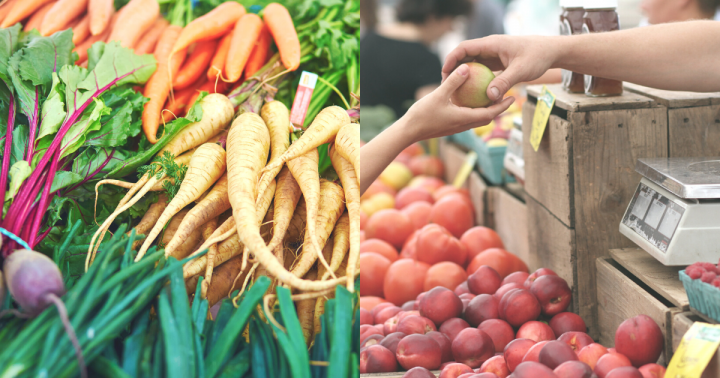 Top DFW Farmers Markets
1. Coppell Farmers Market – Coppell
The Coppell Farmers Market makes for a fun Saturday for the whole family. Not only do they have amazing local goods, but they also have a playground and a water splash pad for the kids! Enjoy shopping for your local goods, while the kids are having fun playing!
Open Saturdays from 8am – noon, 768 W. Main St, Coppell, Texas
2. Dallas Farmers Market at The Shed – Dallas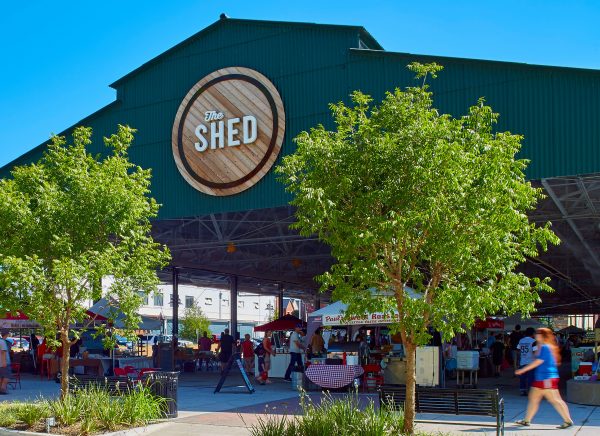 The Dallas Farmers Market has been here since 1941. They are nestled among the city skyline and in the middle of the hustle and bustle of the city. This market is filled with wholesome produce, farm-fresh vegetables, live music and so much more.
Open Saturdays from 9am – 5pm and Sundays 10am – 5pm, 1010 S. Pearl Expy, Dallas, Texas
3. Farmers Market – Grapevine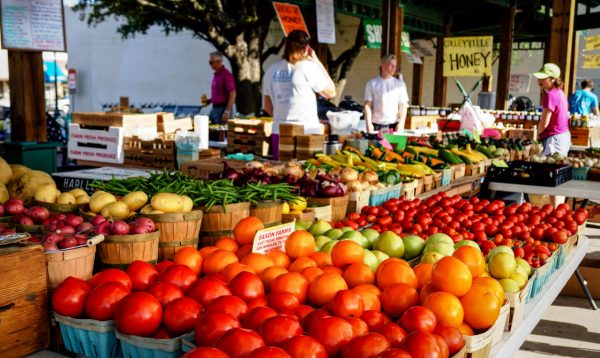 The Farmers Market of Grapevine is committed to high quality and local produce and products. At the market you will find a variety of goods. They have unique homemade gifts, fresh flowers and delicious local honey.
Open Saturdays from 8am – 12pm, 520 S Main St #203, Grapevine, Texas
4. Frisco Fresh Market – Frisco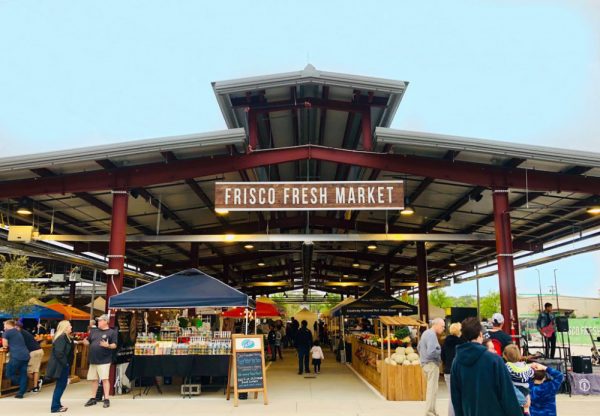 At the Frisco Fresh Market there is truly something for everyone. Be sure to bring your pups because they will love the homemade dog treats. On the way out grab yourself some fresh strawberries while you are here – so juicy and sweet!
Open Saturday 8am – 3pm and Sundays 10am – 4pm, 9215 John W. Elliott, Frisco, Texas
5. Chestnut Square Farmers Market – McKinney

The farmers market in Historic Downtown McKinney is the perfect quaint setting every Saturday. Experience the best of McKinney while trolling through downtown. They feature local, organic meat, honey, produce & dairy.
While you're in downtown McKinney, here's where to go shopping.
Open Saturdays 8am – 12pm, 315 S Chestnut St, McKinney, Texas
6. Four Seasons Farmers Market – Flower Mound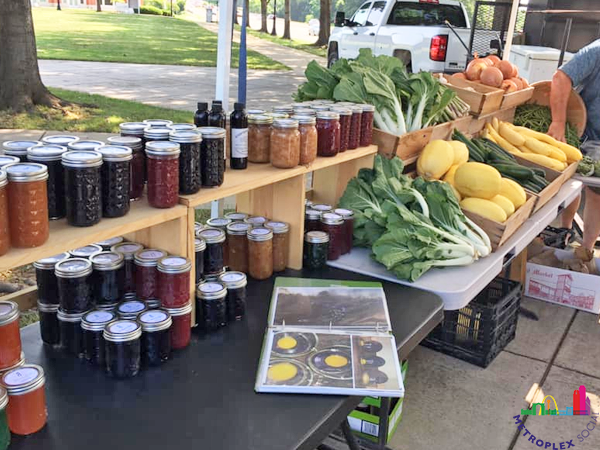 Flower Mound Farmers Market is a European style market where ranchers, farmers, and specialty food producers bring their best local food to market in Parker Square shopping district in this North Texas town. You'll be able to interact with other vendors in a colorful, exciting, family-friendly atmosphere that mimics the village markets popular throughout Europe. The Flower Mound Farmers Market is more than just your every day weekend shopping experience. This North DFW farmers market creates a marketplace for small business owners to promote their homegrown or handmade products, offers a great shopping experience for anyone who visits, and it's a great place to check out other nearby local shops and boutiques.
Saturdays 10am – 2pm at 1500 Cross Timbers Road (Parker Square), Flower Mound, Texas
7. Las Colinas Farmers Market – Irving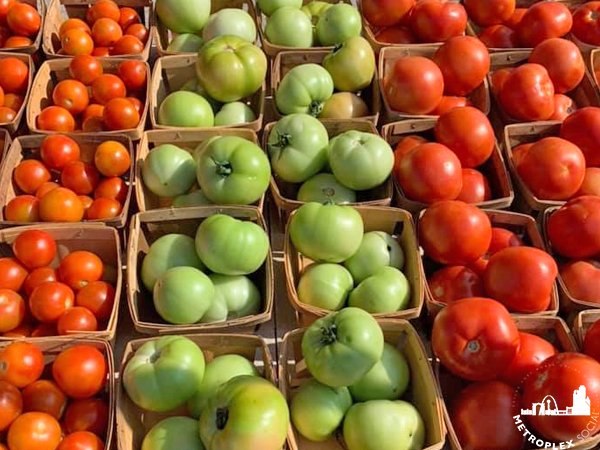 Come & get your delicious fresh produce, local honey, fresh artisanal breads, pastured eggs & chicken, grass fed beef, jam & jelly, desserts, cold drinks, prepared foods such as Tamales, Tacos, Pupusas and more. Las Colinas Farmer Market also has a variety of non-food vendors such as pet treats, bodycare, crafters, jewelry, and woodcrafters.
Saturdays 10am-2pm 7701 N McArthur Blvd, Irving, Texas
8. Denton Community Market – Denton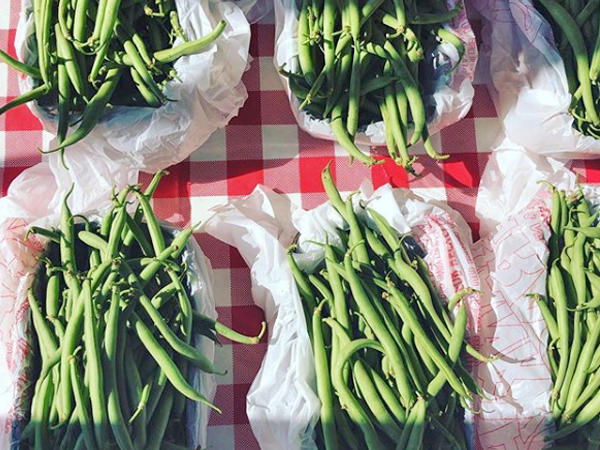 Denton Community Market is a producer-only farmer's market and art market in downtown Denton, featuring live music, kids activities, local farms, local artists, food trucks, food vendors and more!
Saturdays 9am – 1pm at 317 W. Mulberry St., Denton, Texas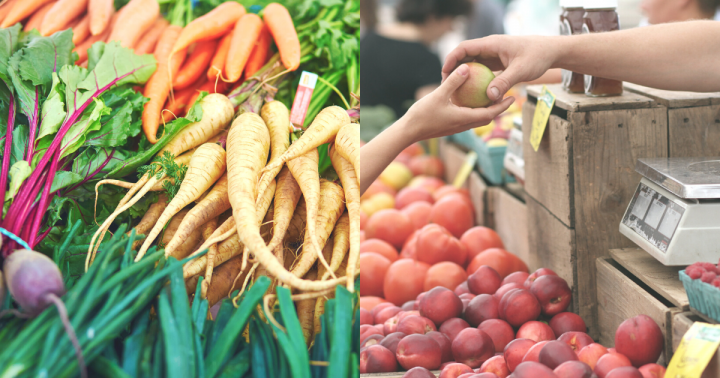 Top DFW Farmers Markets To Visit This Year
There are so many places over DFW to explore local farmers markets, but these are our top five that we love! Next time you are out and about on the weekend be sure to make a stop at one of these farmers markets! You will find so many local gems!
More on Metroplex Social:
Got something to say? Leave a comment.