Did you know you can pick your own tulips in a massive field of blooms near Dallas Fort Worth? If you are looking for a unique photo opportunity near Dallas, then you've got to visit Texas Tulips in Pilot Point.
There's nothing more Texan than getting your spring photos taken a field of bluebonnets.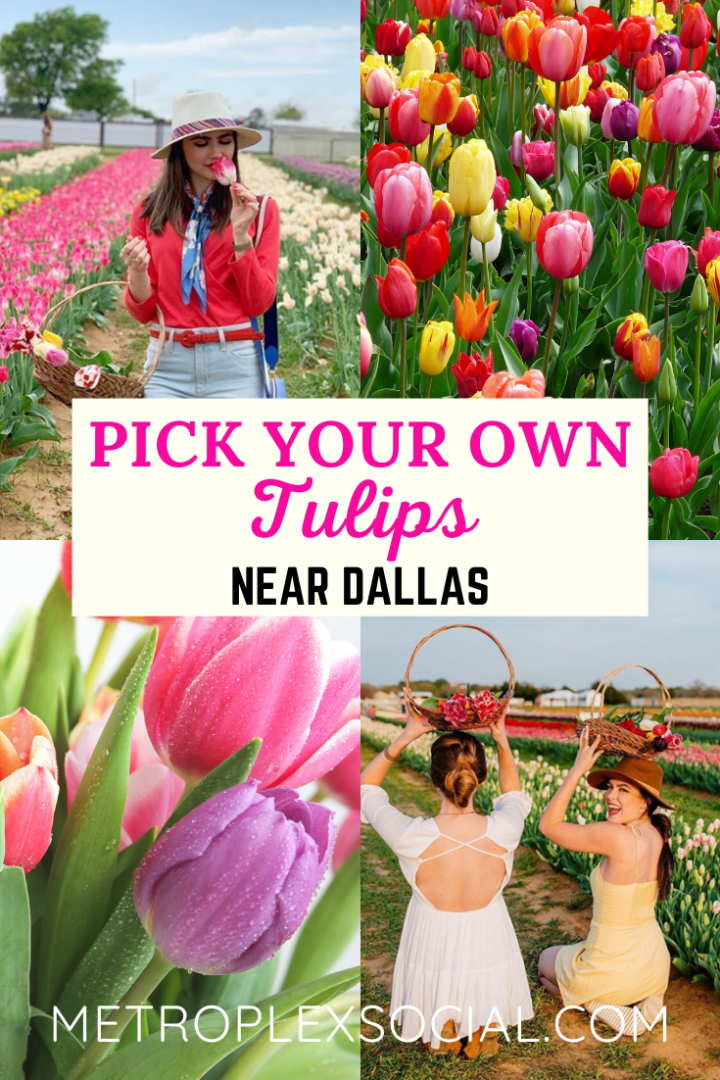 Open since 2015, Texas Tulips is the place to go this spring for massive blooms and beautiful photos. This spot is super popular with photographers, families, and those looking to up their Instagram game. Here's Everything You Need to Know About Texas Tulips:
Texas Tulips in Pilot Point
Located near Pilot Point, which is just north of Dallas, Texas Tulips is an six acre tulip farm with massive blooms that will get you excited about spring!
Open seven days a week during tulip season, Texas Tulips was inspired from tulips fields in Holland (also known as the Netherlands).
The Koeman family, who owns the flower farm, has roots from the Netherlands. Their family has a long floral history where their parents operated and ran an 80-acre tulips farm for more than 40 years.
Inspired by the TV Show Dallas.
After his father's death in 2011, Koeman, finding inspiration from an unusual source, decided to move to Texas.
"The idea to open a tulip farm in Texas originally came from when I was young and was watching Dallas, the TV show, with my family. We always loved that show, and we were fascinated by Texas," Koeman says. "When my dad passed away, we saw an opportunity to go to Texas and start a u-pick tulip farm there."
And just like that…Texas Tulips became a hit just like the television series.
We're glad they decided to do business here.
The tulip farm will be open through late March to early April and is open 10 am to 6 pm.
How much does the tulip farm cost to get in?
Texas Tulips has an entrance fee of $5 per person.
How do I get to Texas Tulips?
Texas Tulips is located at 10656 FM 2931, Pilot Point, Texas 76528
They also have a location near San Antonio, however that location closes in early March. You can get more info on their website.
Pick Your Own Tulips At This Farm Near Dallas Texas
You can pick your own tulips at this farm near Dallas Fort Worth. Get your photos, pick a bouquet, and celebrate spring in North Texas!
Be sure to also check out these related places and things to do around Dallas Fort Worth:
Plan on visiting the tulip farm? Follow and tag us on social media @metroplexsocial #discoverDFW for a chance to be featured!
Got a story? Submit it here.