Looking for bluebonnets in DFW? It's Texas tradition every spring to get pictures taken in the bluebonnets, and with that in mind we've made a list Where to Find the BEST Bluebonnet Spots for Photos Near Dallas to share with y'all!
I mean, every kid growing up in Texas can remember a parent skidding to the side of the highway to get those highly coveted bluebonnet spring photographs.
It's proof you're a real Texan after all.
Not from Texas and don't understand what all the fuss is about? Here's a few more weird Secrets You Should Know Before Moving to Dallas Fort Worth.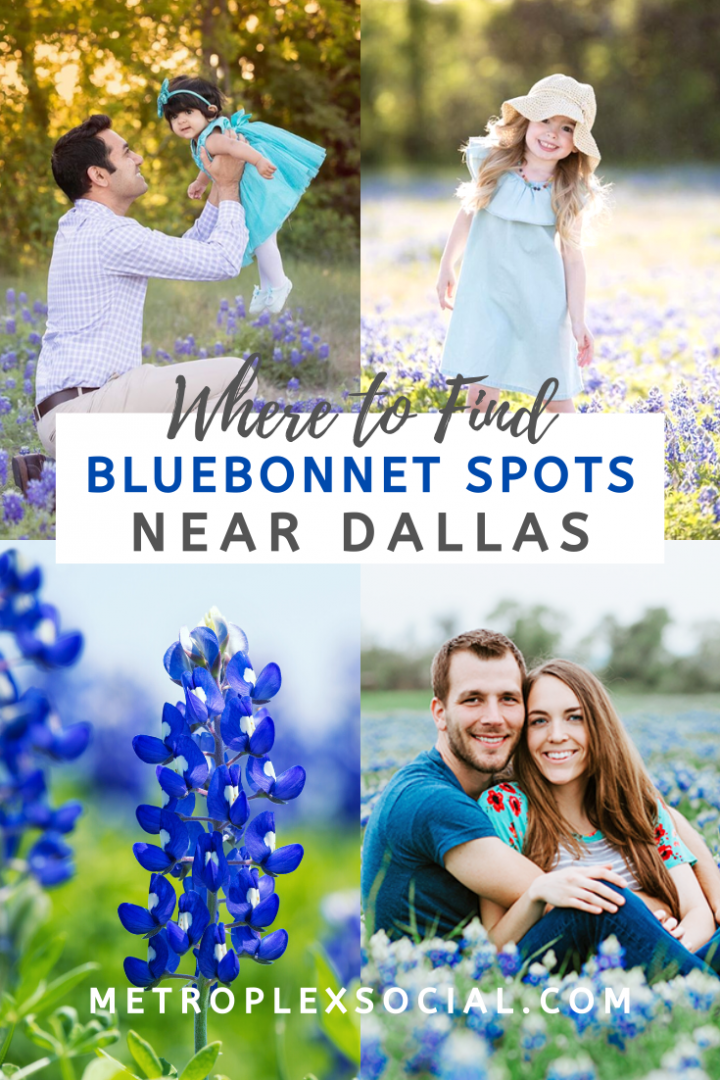 The annual tradition of Texas bluebonnet photos is one I love.
It's also one where I remember growing up and being told it's against the law to pick the State Flower of Texas…which is really just a fib almost every Texas kid heard growing up.
You bet I'm passing that one on down to my own kids.
Here's Where to Find the BEST Bluebonnet Spots for Photos in DFW: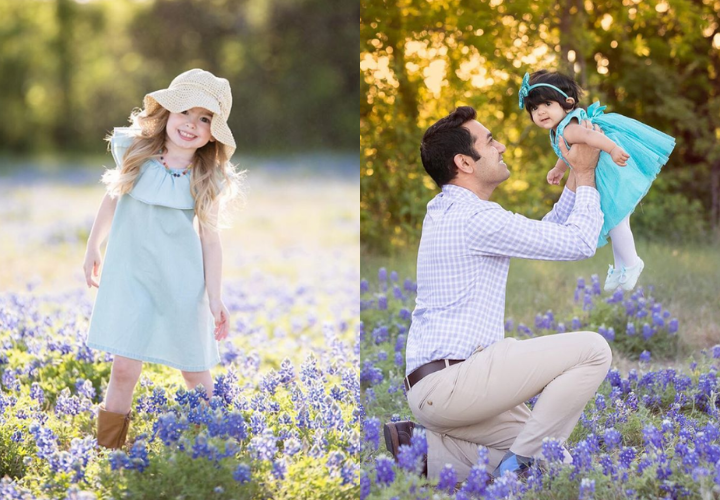 Here's the BEST Bluebonnet Spots for Photos in DFW
Now before we get started, let's go over a few of the Rules of the Road to keep in mind when taking photos in the bluebonnets…
Use common sense.
Only pull over on the shoulder of the road if you feel absolutely safe.
Keep an eye on kids. Kids are impulsive and could dart out when it is dangerous.
Don't litter, pick up after yourself and your family.
Watch out for snakes. And wildlife. And nature.
Don't trample the bluebonnets.
Don't trespass on private land and ruin it for everyone else. Just because there isn't a fence doesn't mean it's public property. Many farmers and ranchers have mowed their bluebonnet fields down because they are tired of people trespassing on their property.
1. Ennis Bluebonnet Trails
Enjoy a weekend of Arts & Crafts, Bluebonnet Souvenirs, Children's Activities, Live Music and scenic country rides taking in all the beautiful wildflowers.
The Ennis Bluebonnet Trails Festival kicks off in historic downtown Ennis for a three day event that boasts high-end shopping vendors, food, kids fun area and live music.
This festival, along with exploring bluebonnet trails, is a must do spring adventure! For more information, visit www.bluebonnettrail.org
2. Las Colinas
Certain locations in Irving, TX are well known locally for being reliable year after year for some of the best DFW bluebonnet photography spots in the metroplex.
The two main locations that are recommend annually are Las Colinas Boulevard and the median and shoulder of Texas Highway 114.
Las Colinas Boulevard – drive anywhere along this road and you're sure to find plenty of spots filled with abundant bluebonnets. Parking can be very tricky, so please be cautious when scouting along this road.
Highway 114 – Remember, this is a state highway and a very busy highway so use practice extreme caution when finding your bluebonnet spot. CLICK HERE for a map that shows places a local photographer parked recently to get incredible shots along this stretch of highway.
3. Fort Worth – Highway 360
Highway 360 near Ammon Carter Boulevard is a Fort Worth bluebonnet location filled with beautiful Texas wildflowers, including our state flower–the bluebonnet.
Again, be extra cautious about pulling over on the shoulder of this busy highway to get pictures of bluebonnets.
Although it is not against the law to take pictures of the bluebonnets, TXDOT recommends not trampling them or picking them because it causes them not to bloom the following year…and could even kill them.
4. Frisco – Warren Park's Freedom Meadow
Eldorado Parkway is a popular DFW bluebonnet photo location here in the metroplex.
In 2017, this area was expanded from 1.25 to 5 acres and seeded with native wildflowers with the help of the Frisco Garden Club.
It is then kept watered by the local fire department which results in reliable bluebonnets every year. The native wildflowers are not only beautiful, but serve as bee and butterfly habitat.
Dedicated in 2002, Freedom Meadow is a memorial to those who lost their lives on September 11, 2001. The memorial is located at the northeast corner of Warren Sports Complex, 7599 Eldorado Parkway.
5. Grapevine – Texan Trail
Texan Trail – From southbound Texas State Highway 121, take the Texan Trail exit to get to these bluebonnets.
Bluebonnets have been sighted in years' past in the fields north of the frontage road, on the right before Main Street.
Relatively safe and easy to access. This is a popular bluebonnet photo location in the metroplex.
6. Mansfield – Oliver Nature Park
Oliver Nature Park has an entire section that boasts wildflowers, but the bluebonnets are what you're looking for!
Oliver Nature Park has 80 acres just waiting to be explored! The park is home to pond, forest, prairie, and creek side habitats.
7. Plano – Bluebonnet Trail
The headquarters of JC Penney at Legacy and Corporate is one of DFW's most talked about locations in the metroplex for bluebonnet photos.
It is home to one of the most popular sites in the area with three huge fields full of flowers.
8. George W. Bush Presidential Library – SMU
George W. Bush Presidential Library and Museum at Southern Methodist University is located on 15 acres of land right off SMU Boulevard in the University Park area.
Huge field of bluebonnets and beautiful wildflowers await you!
9. Cedar Hill State Park – Cedar Hill
The bluebonnets in Cedar Hill State Park are well worth seeing. They are found in many grassy areas of the park during March and April (exact timing varies year to year).
Although there is small fee for entering this state park, it is well worth it to capture some lovely shots of our state flower.
Entrance Fees:
Per person (children 12 and under are not charged) – $7 per day, for day use, $5 per day for overnight stays. The park gate opens at 6 a.m. and closes at 10 p.m.
10. Local DFW Lakes
Local lakes are some of the best bluebonnet spots in the Dallas Fort Worth metroplex to take photos.
Some of our local lakes to discover bluebonnets include:
Lewisville Lake
Grapevine Lake
Joe Pool Lake
Ray Roberts Lake
Lake Ray Hubbard
Lavon Lake
Lake Worth
Benbrook Lake
Mountain Creek Lake
Eagle Mountain Lake
Lake Bridgeport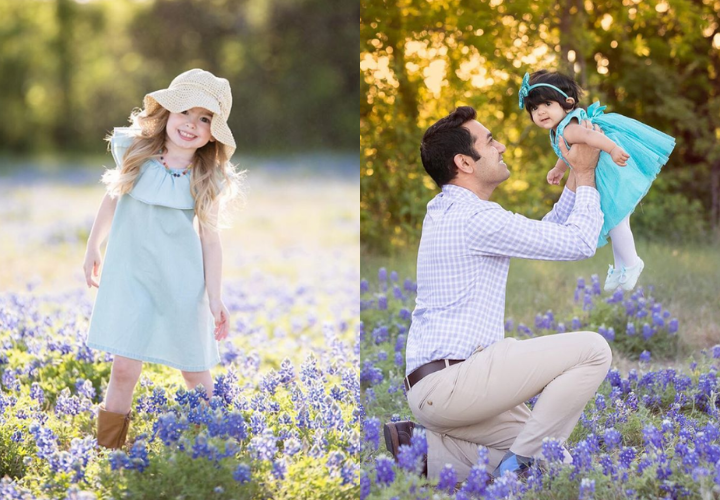 Top Bluebonnet Spots Near Dallas for Stunning Photos
We hope our roundup will help you discover Where to Find the BEST Bluebonnet Locations in DFW to Take Photos. Did we miss your favorite spot? Have a suggestion? Let us know in the comments!
Be sure to check out these other amazing places near DFW:
We'd LOVE to see your bluebonnet photos this spring! Follow us and tag us in your shots on social media @metroplexsocial #discoverDFW for a chance to be featured!