It's almost summer here in the metroplex and that means fresh, hand-picked fruits and veggies at local farmers markets and roadside stands! There's lots of places you can take your family to pick your own peaches near Dallas Fort Worth.
RELATED: You Can Pick Your Own Bouquet of Sunflowers in this Endless Sea of Sunflowers in North Texas.
When I was a young kid, we had our very own peach tree and so there was always plenty of peach pie, cobbler, and jelly to go around. Now that we live in the city, we have to rely on local markets to get fresh produce. Here's Where to Pick Your Own Fresh Peaches in Dallas Fort Worth…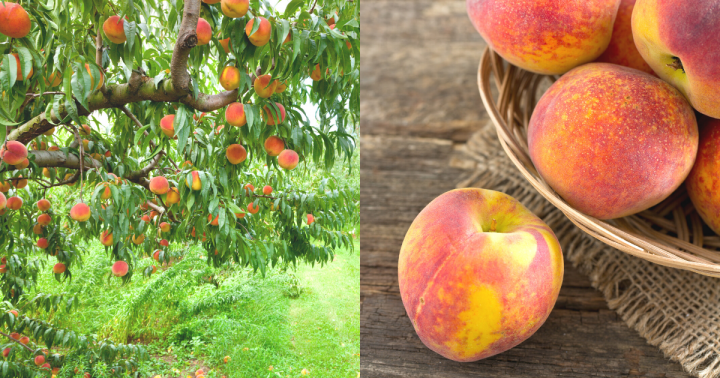 Tips Before Visiting a Pick Your Own Peach Orchard
Call ahead before you go – to make sure there is fruit to pick or the farm isn't closed due to weather.
Leave early – get there before it gets too hot to pick.
A word about containers – some farms charge you to use theirs, so call ahead to see if this is the case and to see if you can bring your own. Sometimes you don't have a choice.
Bring something to drink and a few snacks – most farms do not provide food and drinks to visitors. Call the farm ahead of time.
Freestone or Clingstone – know the difference in the variety of peaches and ask before you go so you are not disappointed. The names mean exactly like what they sound: freestone means the pit easily removes from the flesh of the fruit, while clingstone means the fruit sticks to the pit.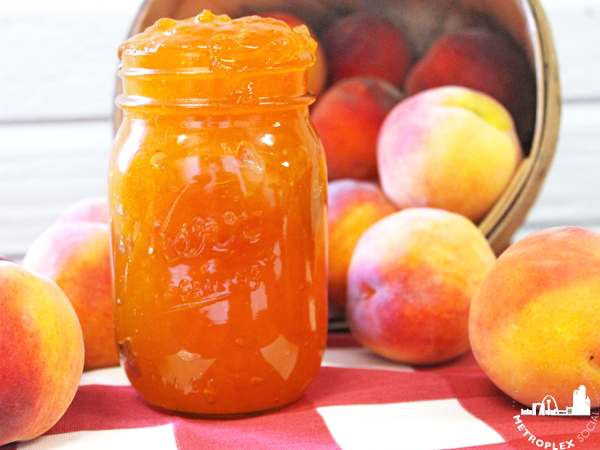 How to Pick Peaches and How to Tell if Peaches are Ripe
Do they easily remove from the tree? The best time to pick peaches is when they easily remove from the stem. It a peach is difficult to pull off the tree, then it is not ripe and you should leave it alone for someone else!
What color are they? If the peach is green, then it is definitely unripe. Once a peach begins to show a reddish or pinkish blush, then they are beginning to ripen. Pick peaches when they turn varying colors of yellow, orange, and red. Some varieties will keep a greenish hue (white fleshed). Most importantly, if the peach doesn't pull gently off the tree, then it is NOT ripe.
Are the peaches soft? Gently press the peach to feel if it gives a just a little, being careful not to bruise the peach. If you can very easily with a gentle press leave a dent in the peach, then it is ripe.
How do the peaches smell? Peaches will smell fragrant and sweet when they are ripe and ready to eat!
Best Places To Pick Peaches Near Dallas Fort Worth
1. Majestic Farms – Whitney, TX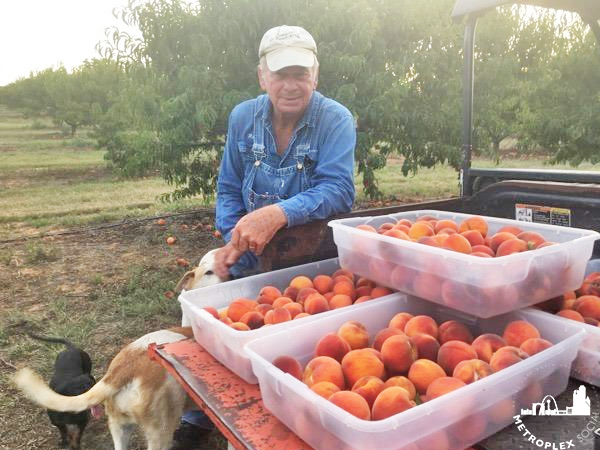 When the owners bought the original 23 acres they really didn't look at growing an orchard. They now have over 1200 trees, give or take a few, that are mostly peach, some pear, plum, and apple trees. They also have persimmons, pomegranates, nectarines and apricots.
Majestic Farms: 433 HCR-1306, Whitney, TX, (817) 648-2821, peaches ripen June-August.
2. Jenkins Farms Peach Orchard – Bonhom, TX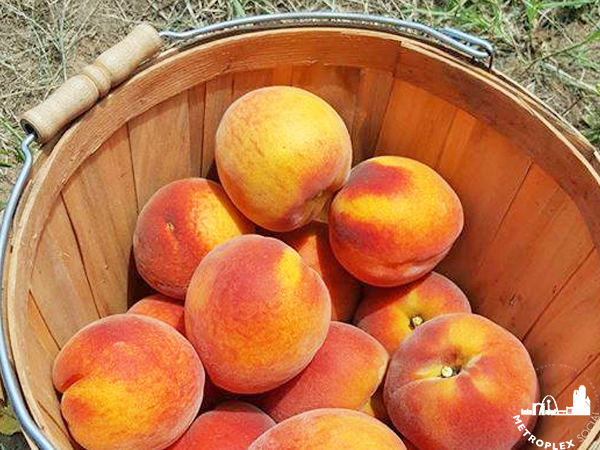 Jenkins Farms Peach Orchard is gearing up for peach season! This peach orchard is located near Bonham, TX about 1.5 hours north of the metroplex. Leave early and call ahead to pick your own peaches at this family farm…and be sure to bring snacks and water before you arrive.
Jenkins Farms Peach Orchard: 10 miles North of Bonham, TX on Hwy 78 to Mulberry FM 274 left about 1.5 miles on the right watch for sign, (903) 583-2220, peaches ripen end of May-July.
3. Ham Orchard – Terrell, TX
Peaches are the fruit that started it all at Ham Orchards. Ham Orchards has been growing & selling the sweetest peaches in Texas since 1979. All of their peaches are hand picked with the utmost care to ensure the quality you expect from Ham Orchards. For this reason, we do not allow the public to pick their own peaches. You can purchase Ham peaches at our farm market store in small and large bags. Half-bushel boxes are available when there is a surplus. All peaches sold in half bushel boxes come directly from the orchard, which means they have not been sorted.
Ham Orchards: 11939 County Road 309, Terrell, TX, (972) 524-2028, peaches are ready mid-May to mid-August, open Mon-Sat, closed Sundays.
4. Larken Farms Orchard – Waxahachie
Larken Farms in Waxahachie, TX has over 10,000 trees with 30 varieties of Texas and California peaches, Santa Rosa plums, Hosul Asian pears, and more! They also have a garden which produces a variety of home-grown vegetables. While Larken Farms is not "certified" as organic growers, they do practice organic methods for growing all of their fruits and vegetables.
Larken Farms: 3653 Greathouse Rd, Waxahachie, TX, (972) 938-7150, peaches ripen late May to August.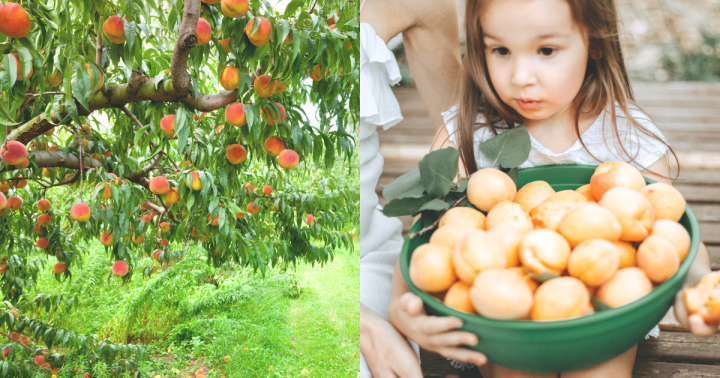 Where to Pick Peaches Near DFW
Here's where you can pick your own peaches in and around Dallas Fort Worth. Also included are tips on picking peaches and how to tell if peaches are ripe.
More on Metroplex Social:
Got something to say? Leave a comment.