I love fresh blackberries and blueberries! When you visit these u-pick Texas farms near DFW you'll be able to get the freshest blueberries and blackberries around. Keep reading to find out Where to Pick the BEST Blueberries and Blackberries…
Related: Where You Can Pick Your Own Fresh Peaches in Dallas Fort Worth.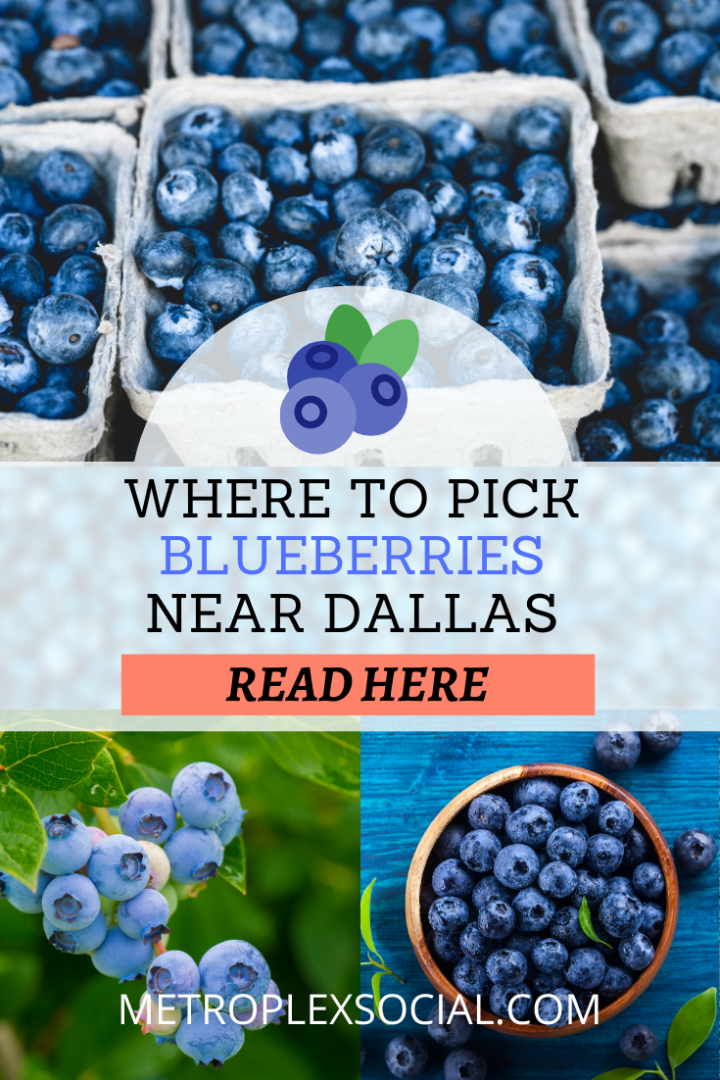 Tips Before Visiting a Pick Your Own Blackberry – Blueberry Orchard
Call ahead before you go – to make sure there is fruit to pick or the farm isn't closed due to weather.
Leave early – get there before it gets too hot to pick.
A word about containers – some farms charge you to use theirs, so call ahead to see if this is the case and to see if you can bring your own. Sometimes you don't have a choice.
Bring something to drink and a few snacks – most farms do not provide food and drinks to visitors. Call the farm ahead of time.
Blackberries – there are thornless and thorned varieties of blackberries. Call the farm ahead of time and be prepared for a couple pricks.
Here's four pick your own farms near Dallas Fort Worth where you can pick your own blackberries and blueberries.
Where to Pick Your Own Blackberries and Blueberries Near DFW
1. Blueberry Hill Farms – Edom, TX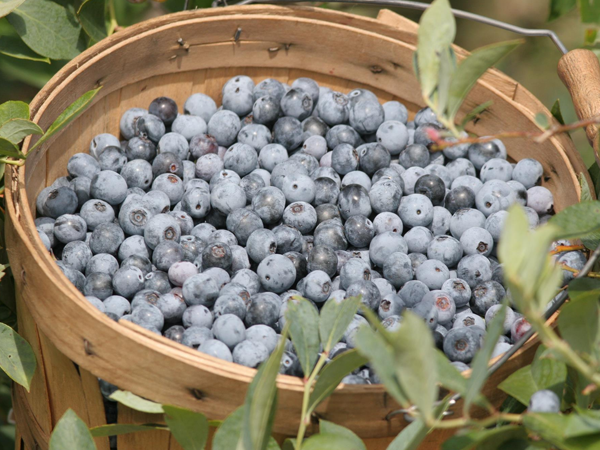 Blueberry Hill Farms is about 1.5 hours from Dallas, but the drive is soooo worth it! Blueberry and Blackberry Pick your Own Farm!
Opens every June & July.
Fresh vegetables and bakery with Blueberry pies, Muffins, turnovers, Blueberry Frozen yogurt. They also have a special Blueberry lemonade. Their Blueberry Donuts are made fresh in-house this summer.
Address: 10268 FM 314, Edom, TX, (903) 852-6175, call ahead for directions
2. Wild Berry Farm – Sadler, TX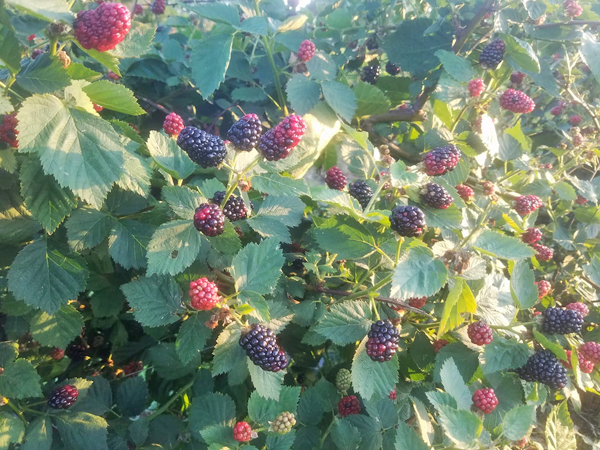 Wild Berry Farm is a family farm located in Sadler, Texas. They are close enough from Dallas for a relaxing day trip, but far enough away to catch a much needed break from the city.
In the summer, Wild Berry Farm offers pick your own blackberries and blueberries to the public.
They also have amazing flower picking- sunflowers, red sunflowers, and zinnias. $2/person to enter the picking fields. Berries are $4.50 per pound.
When you stop by, be sure to check their NEW farm cafe for a cold blueberry lemonade, something to eat, and a nice relaxing time. They also have jellies, pickles, teas, cold water, soft drinks, and more.
Kid will LOVE Wild Berry Farm's all day farm fun land! $5/person. There's a large slide hill, walk-through looking farm, rat rollers, a fossil dig, and more!
Lots of picnic areas around the farm to sit down and eat lunch. We have food or bring your picnic!
NO DOGS OR PETS PLEASE! Please be considerate as this is a working farm. If you are bringing a service animal, please contact the farm ahead of time.
This North Texas upick farm also has SUNFLOWERS for picking.
Address: 905 Crawford Rd., Sadler, TX, (903) 564-5206
3. Pure Land Farm – McKinney, TX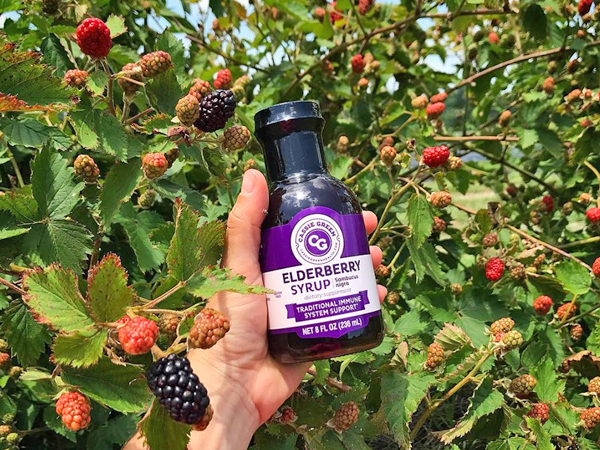 You will need to register before heading out to this local DFW farm to pick blackberries. Pure Land Farm occupies 28 acres in McKinney, Texas.
The primary farmers are Jack and Megan Neubauer, a father-daughter team who made the leap together from corporate life to full-time farming in 2012.
Pure Land does not use synthetic pesticides, herbicides, fertilizers, or other additives.
Address: You need to REGISTER before heading out to Pure Land Farm, McKinney, TX.
4. Blase Family Farm – Rockwall, TX
Blase Family Farm has announced that they will have more berries than ever before!!
Blueberry season is usually between the end of May or beginning of June through the end of June or beginning of July. It can start earlier or later and end earlier or last longer, depending on the weather and the blueberries.
In the fall, this farm also has a pumpkin patch.
Address: 1232 East Fork Drive, Rockwall, TX, 972-772-3645
Where To Pick Blackberries and Blueberries Near DFW
Here's Where to Pick Your Own Blueberries and Blackberries Near Dallas Fort Worth, plus we've included a few tips before heading out to the farm. Did we miss a pick your own farm near DFW?
More on Metroplex Social:
Got something to say? Leave a comment.