Have you been to CAMP yet? If not, keep reading to find out why this new kids toy store near Dallas is more than just a store…it's a family experience. Keep Reading to Find Out More About CAMP Dallas.
If you are looking for more one-of-a-kind adventures, check out this great farm where you can pet a kanagroo or snuggle a baby goat.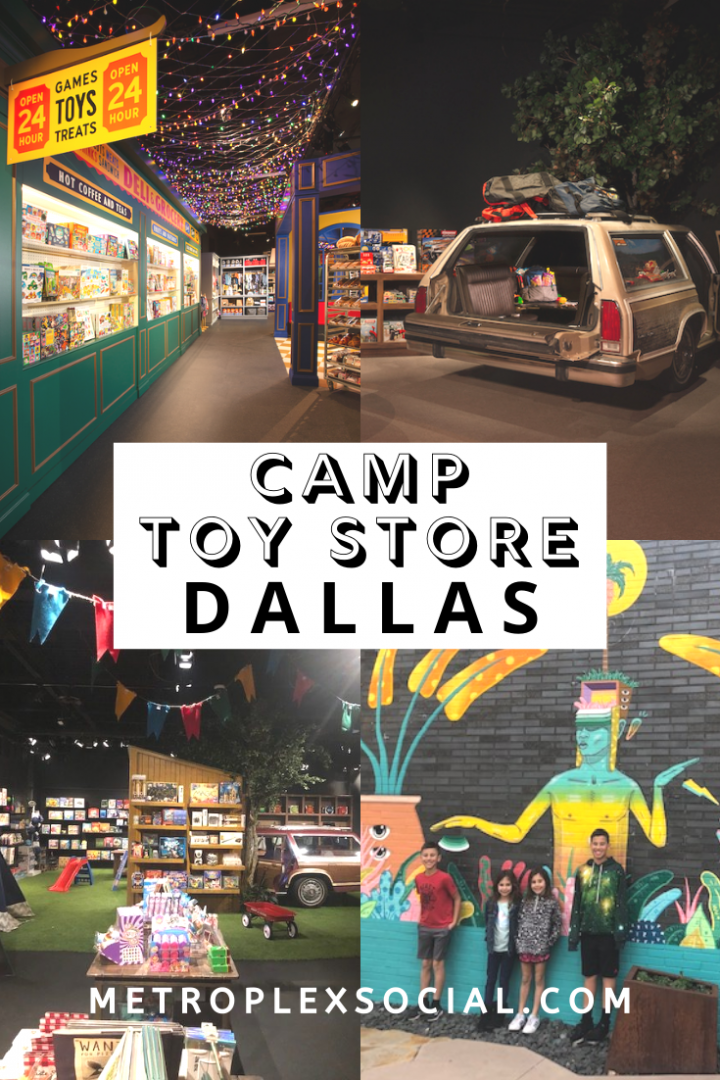 If you're looking for a unique shopping experience to take the kids this year, then CAMP is a super cool place to add to your list!
With fun themes that change out about every 3-4 months, there's something new to engage developing minds with each visit. Here's Everything You Need to Know About CAMP Dallas:
CAMP Dallas Lets You Discover A Magical Family Experience
A magical kids toy store has arrived at The Hill near Dallas, and you'll have to find the hidden door to get in on all the fun!
What is CAMP Dallas?
CAMP is a kids toy store near Preston Hollow at a shopping center known as The Hill. Having opened mid-December 2019, CAMP Dallas is a brand-new immersive shopping experience with a wide variety of unique toys, books, crafts, games, and more.
Even more unique is this store also has a secret door that leads to an area full of fun where families can play and shop.
The area behind the secret door has a theme and the theme changes about every four months. The current theme is "the wonders of nature, arts & crafts, sports, theater & fun."
A new theme will appear at the end of March or early April of this year.
What can you do at CAMP Dallas?
Besides shopping for one of a kind toys like The Little Homie AB to JayZ book (yes this is a real ABC book with rappers), retro gifts like the Speak & Spell or a wide variety of Green toys you can also play with a selection of toys that aren't for sale.
Fun includes a small tunnel slide that ends up in a playroom with a light up floor and sequined walls you can "write" on. They have little craft tables for kids, other themed play areas, and toys to play with like the ever popular Pony Cycles that I couldn't get my kids away from.
They also have clean restrooms, plenty of hand sanitizer stations, and a small cafe!
Kids Activities And Events At CAMP
CAMP Dallas also has daily activities for kids like Marshmallow Zoo Animals, Galactic Goo, and DIY Duct Tape Crafts.
How much are events at CAMP Dallas?
Some activities like Studio Time are FREE of charge, while others have a fee. Keep Reading to Find Out How to Become a CAMP Dallas Member for FREE!
They also have Date Night Drop Off on Saturday nights from 6-9 pm for $45.
You can check their events calendar for more information on activities.
How to Become a CAMP Member for FREE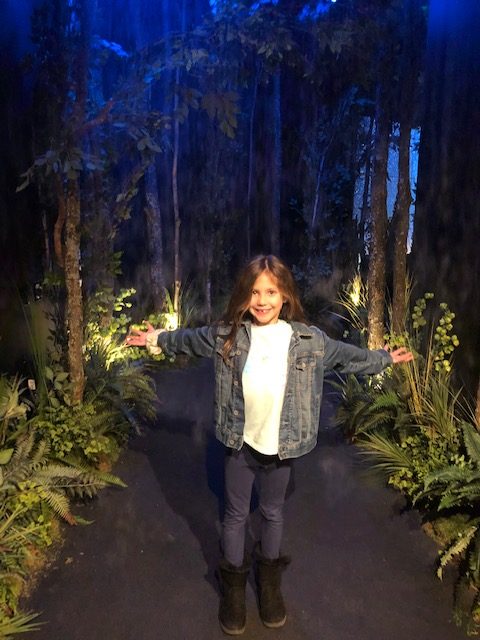 While visiting CAMP, you can sign up to be a member for FREE.
You can earn points for purchases, they will email special promotions, let you know when the theme changes and when you can be the first to experience it. I also got a code for a free activity when I signed up.
Where is CAMP Dallas Kids Toy Store Located?
CAMP Dallas is located in a plaza called The Hill, and they have some great restaurants in the complex if you get hungry after all that shopping and playing!
Address: 9830 North Central Expressway Dallas, TX 75231
What are the Toy Store Hours?
The hours for CAMP Dallas are 10 AM to 6 PM everyday, with the exception of Saturdays where they stay open until 7 PM!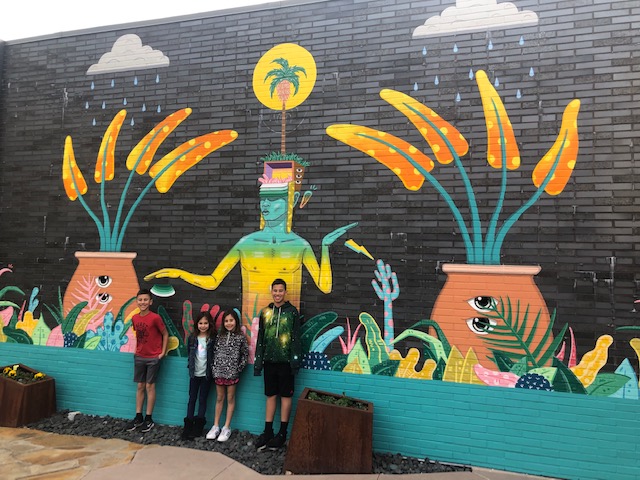 CAMP Kids Toy Store Is A Fun Family Shopping Experience Near Dallas
Discover a fun family experience at this kids toy store near Dallas at The Hill. To get in, you'll have to find the secret door first though!
Looking for more fun ways to share experiences with kids in Dallas Fort Worth? Check out these places near DFW:
What are you waiting for? Head over to CAMP Dallas and let us know what you think! Be sure to follow and tag us on social media @metroplexsocial #discoverDFW for a chance to be featured!
Submit your story for consideration here.