Have you been looking for a change of pace during these trying times? Crowded trails and your neighborhood might be starting to get boring for your kiddos, right? We have good news, though! Here's all you need to know about the Dallas Arboretum reopening to the public, and how to stay safe when you go!
The Arboretum had to abruptly shut down due to concerns over COVID-19, right as they were gearing up for their gorgeous Sounds Of Spring Event. The beloved Dallas garden is now able to take a limited amount of guests, and has implemented restrictions to better serve you. Keep reading to learn all about the changes!
RELATED: Childcare, Massage, And Tattoo Parlors in Dallas Are Allowed To Reopen.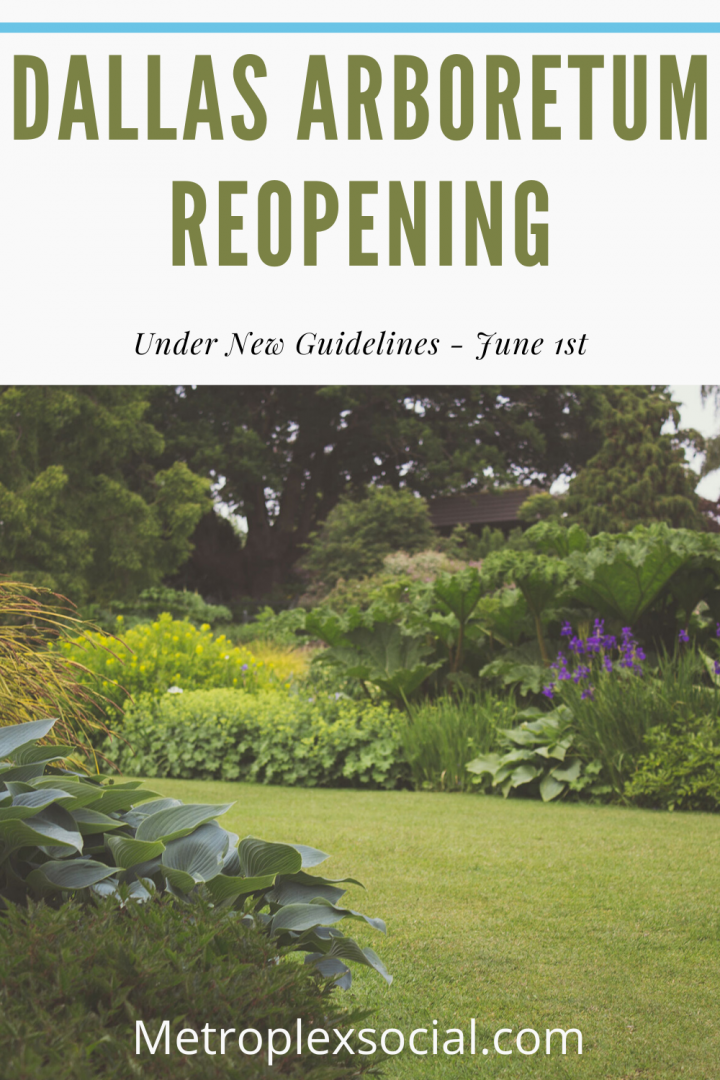 Relaxed restrictions on social distancing in Texas means finding things to do this Summer with our families! We're all wondering how we can safely plan activities to enjoy together.
The Arboretum announced their grand reopening in late May, much to the joy of their loyal members and fans of the garden! There have been quite a few changes to the garden in order to maintain the safety of visitors. Here's Everything You Need To Know About Dallas Arboretum Reopening:
The Dallas Arboretum Reopening is June 1st
This massive garden has lover 66 acres of space to explore, and thanks to the new guidelines put in place by the arboretum you can seriously tell they're trying hard to keep their visitors safe.
Introducing guidelines for visitors is the best way to reduce the risk of infection and continue to slow the spread of COVID-19. These temporary guidelines will be introduced starting June 1st, including limited groups, pre-purchased tickets, and a one way walking trail.
New COVID-19 Guidelines At The Dallas Arboretum
Here's a full list of new restrictions and regulations to expect when visiting the Dallas Arboretum until further notice. Check out their official FAQ for any further questions!
Pre-purchase General admission tickets and parking online a week prior to your desired date, and this includes members.
Visits must be limited to 4 hour windows. You cannot arrive early, and are required to wait in your car if you do arrive before your instructed time.
Wristbands will indicate your dedicated visit window and end time.
Covering your face is reccomended outdoors and required in any enclosed spaces.
Groups must be of 5 or less. Keep 6 feet between yourself and any other groups to maintain social distancing.
Installation of a one way, one mile pathway for visitors.
You can still enjoy this beautiful landscape and garden while keeping yourself and others safe! This is phase one of the reopening and is subject to changes and information on COVID-19 continues to develop.
What Parts Of The Arboretum Will Remain Closed?
A few of the famous gardens in the Arboretum are not yet ready to reopen. This includes the wonderful Rory Meyer's Children's Garden until further notice. Other closures include:
The Rory Meyers Children's Adventure Garden
McCasland Sunken Garden
The Rose Garden,
Nancy's Garden
The Secret Garden
The Poetry Garden
Val Late Garden of Memories and Restaurant DeGolyer
Cancellations include all Summer events and tastings
There will be limited access to Crape Myrtle Allee and Magnolia Glade. The gift shop will remained closed, but online shopping is available! Drinking fountains will be turned off, but water is available at the information desk.
Also be mindful of limited capacity in the bathrooms and how this may affect wait times. Be patient as they work toward reopening safely!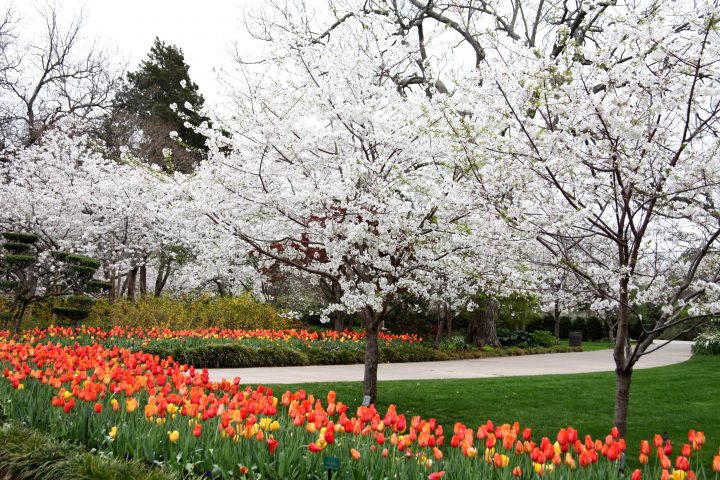 When Will The Dallas Arboretum Reopening Start?
The Grand Reopening will begin on June 1st, at 9am. This is phase one of their opening and restrictions may change throughout the summer. Check into their website for more updates or changes to their guidelines.
The Dallas Arboretum opens for members from 9am-5pm, and for the public from 10am-5pm.
How Much Does Visiting The Dallas Arboretum Cost?
Adult tickets are $15. Anyone under 13 years old is $10, and seniors are $12.
Parking is $15. Please remember that you MUST BUY TICKETS at least one week ahead of your visit date. Tickets can be bought online, or via telephone at 214.515.6615.
Where is The Dallas Arboretum Located?
Check out The Dallas Arboretum at:
8525 Garland Rd, Dallas, TX 75218.
Get Ready To Visit The Arboretum!
We're all so excited to get back to enjoying the outdoors at the Arboretum this Summer. Grab tickets now!
More on Metroplex Social:
Share your Dallas Arboretum photos by tagging @metroplexsocial #discoverDFW.
Will you be heading to Dallas to visit this amazing garden this Summer? Leave a comment below.