Looking for something a different to do now that the weather is warming up? Know someone who loves the outdoors and fishing? Looking for Local DFW Area Fishing Spots just got a whole lot easier! Here's the Best Places to go Fishing in Dallas Fort Worth.
Related: These Beautiful Dallas Day Trips Will Make You Want to Get Away Every Weekend.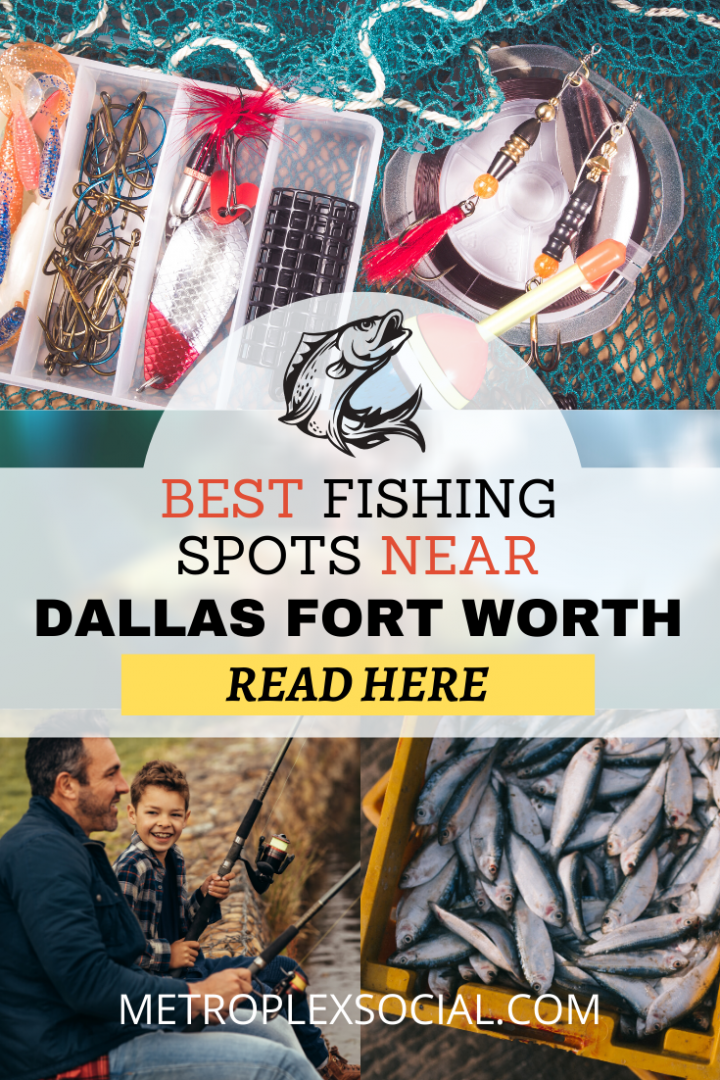 Best Tips on How to Fish in North Texas
Do you need a fishing license to fish in Texas?
Texas requires fishing licenses of anyone 17 and older fishing in public waters. Those under 17, resident or nonresident, are exempt from fishing license requirements.
In Texas, anglers who fish privately owned water bodies are not required to hold a state fishing license.
Fishing is a fun, affordable way for families and friends to spend time together outdoors. Try fishing for free (without a fishing license) in Texas state parks.
What equipment do I need to catch a fish?
First, decide what kind of fish you are after, because that will determine what kind of bait you will need.
The basics you'll need to get started fishing are a standard medium weight fishing pole with reel and fishing line, a tackle box, weights, hooks, assortment of bobbers, bait (worms, minnows, crickets, stink bait for catfish, and artificial lures), insulated cooler if you plan on keeping your catch, needle nose pliers to remove hooks from fish, ruler to measure fish, and filet knife to prepare your fish.
If you aren't sure what to buy you can ask at the store. As you learn to love fishing, you can upgrade your fishing equipment later.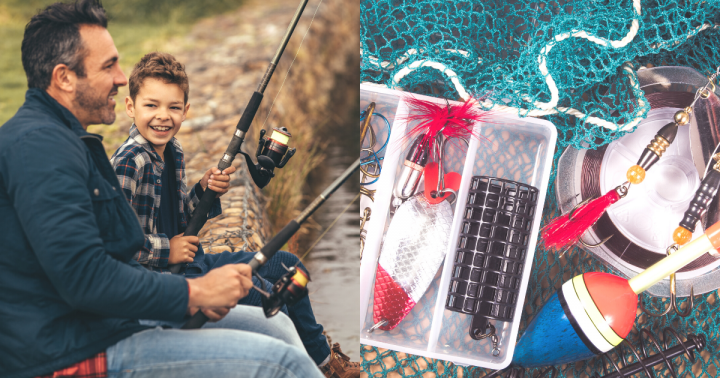 How do I catch a fish in Texas?
First things first: wear clothing you don't mind getting dirty. Choose a spot that is clear of debris and where your fishing line and fishing hook won't get caught up in trees, aquatic plants, logs, etc. You can't avoid everything your hook and line can get caught on, but you can avoid some common pitfalls.
Try to not leave line, lures, hooks, bobbers, etc as they can hurt wildlife. Read this easy to understand guide covering the basics of how to fish.
Water safety is a necessity when you're near water. Take precautions, such as learning how to swim and wearing a life vest, to avoid drowning.
How to Clean a Fish
Things you'll need:
clean surface (you can use newspaper or plastic to cover)
sharp knife
dull knife to remove scales
bag or bucket for guts and bones
fresh water to rinse your fish
lots of courage if you're squeamish
First, you will need a clean surface to clean and prepare your fish for cooking.
Next, use a dull knife to remove the scales.
Then use a sharp knife to make a shallow cut from anus to sternum in order to gut the fish.
Using your hands or a spoon, scoop out the guts.
Place the guts and other fish parts in a bag or bucket to discard.
Finally, rinse your fish and remove the head if desired.
Here's a complete How to Clean a Fish guide with detailed instructions.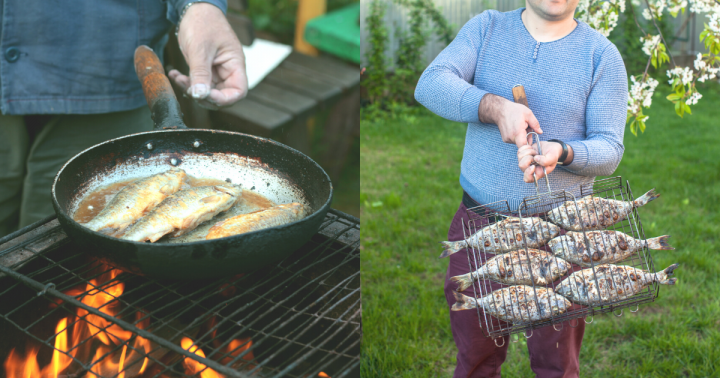 Where to Go Fishing in Dallas Fort Worth
Where can I go fishing in Dallas Fort Worth? There's lots of places to go fishing in the metroplex! From crappie to largemouth bass, bluegill and catfish, whether you're a seasoned pro or just a beginner, you'll find countless places to enjoy a day fishing in and around DFW.
Some places to get started fishing in Dallas Fort Worth are community lakes and ponds, neighborhood ponds that are frequently stocked with fish (Kid Fish events), inland rivers and their tributaries, and area lakes.
If you know someone who has a privately owned body of water, you need to ask permission to fish there first.
Interactive Map Of Bank Fishing Spots Near Dallas Fort Worth
Here's a handy Map of Bank Fishing In and Around DFW. It includes descriptions of the fishing spot, addresses, and where to buy bait nearby. You'll want to save the link to this DFW fishig map in your phone, so copy and paste this shortened link: http://bit.ly/2VfFWe7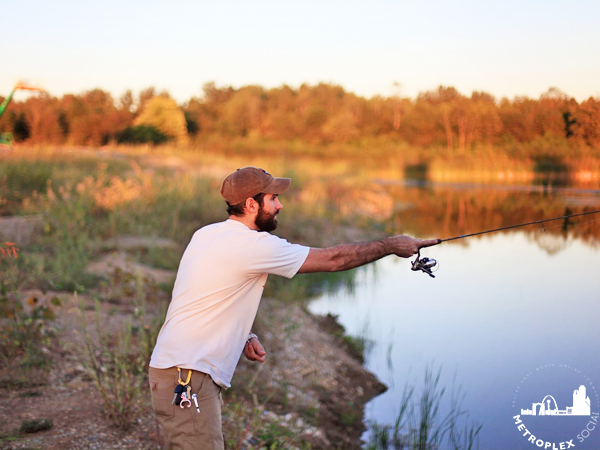 Best Places To Go Fishing In Dallas Fort Worth
There's lots of places to go fishing in Dallas Fort Worth! This article give helpful tips on how to fish in Texas and where to go fishing in DFW, plus we've included a map of bank fishing.
More on Metroplex Social:
Got something to say? Leave a comment.