Are you looking for creative new ways to hang out with friends in Dallas Fort Worth? Do you love solving riddles? Escapology Dallas is an addition to Victory Park that you cannot miss out on.
RELATED: Be transported to another world when you Check Out This Reality Game In Lewisville.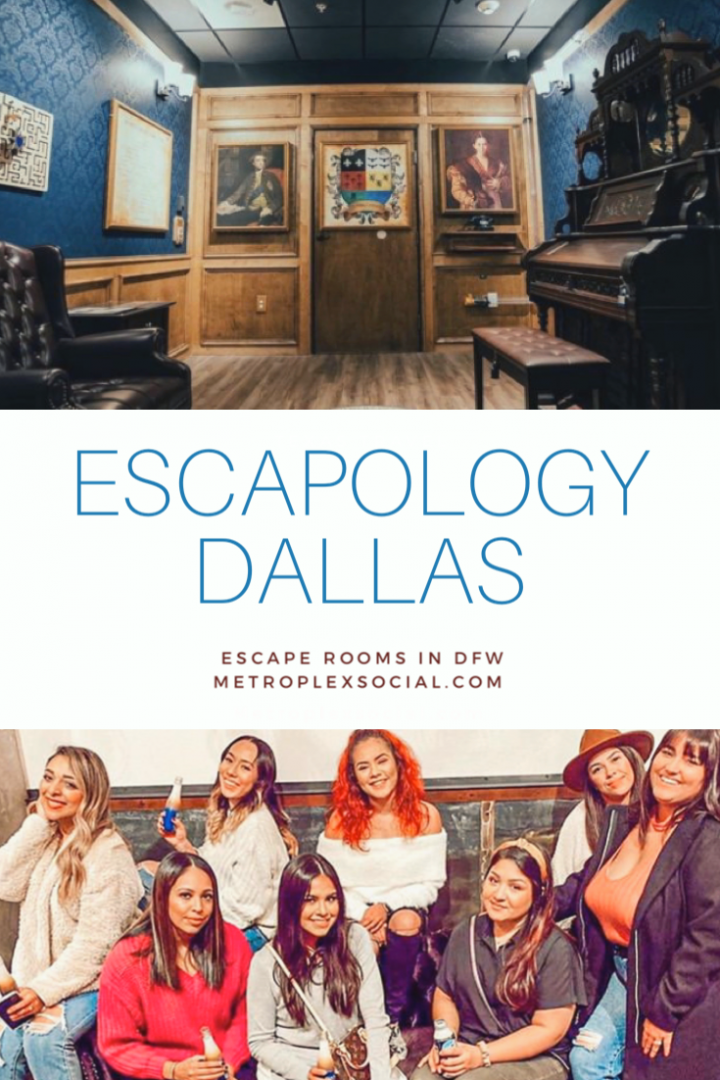 Escapology Dallas isn't your run of the mill escape room. Not only can you try your luck at a variety of different themed rooms, you can also stop by their fully stocked bar! Here's Everything You Need to Know About Visiting Escapology Dallas At Victory Park:
Visit Escapology Dallas
Fast paced puzzles and fun that your friends will love!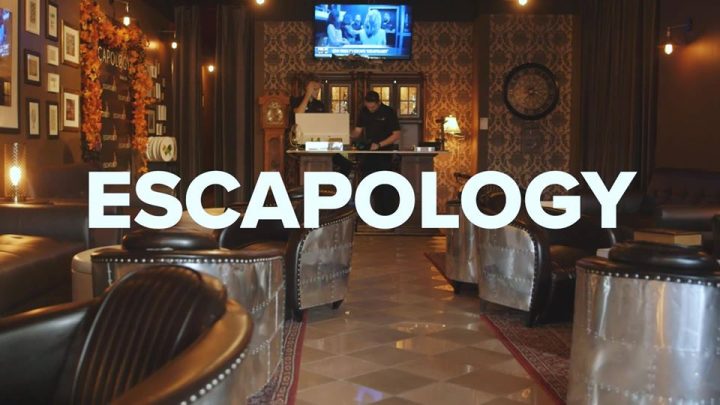 Escapology Victory Park Escape Room Info:
Escapology Victory Park just opened up in December of 2019. They pride themselves on their many unique escape room options! There are 6 unique escape experiences at this location, and group sizes can be anywhere between 2-8 people! Experiences are decked out and decorated in a way that immerses you in the room. You've got one hour to crack the riddles and escape!
Introductory videos and a quick briefing start your adventure off. After that, an escapology employee is available at all times via a television screen to give hints, guide you, or answer any questions you may have. Freebie hints are given at the beginning, but ask too many questions and risk having time deducted from your clock!
The best part is that you can make it a full night out thanks to the connected and stocked bar! Grab a beer, sip at the bar, or even grab a to go cup and bring it into your experience with you.
The spacious bar area and various seating makes this a perfect night out. Whether it's a group outing, private event, or just a fun date night, Escapology is where to go!
Crazy Detailed Escape Rooms!
There are a few rooms to choose from when you visit Escapology Dallas – Victory Park. Murder mysteries, deadly viruses, and haunted gravesites are in your future! The themes are: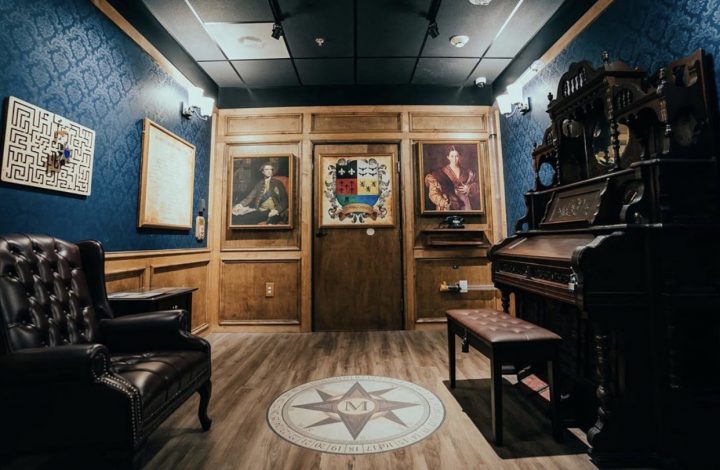 Narcos – A Drug dealer has kidnapped you!
Murder House – Relatives have framed you to try to steal your inheritance!
7 Deadly Sins – The spirit of an evil priest has you hostage and you've got to get out.
Antidote – You've contracted a deadly virus and must unlock the cure.
Th3 Cod3 – An unknown hacker frames you and you must find his identity!
Budapest Express – There's a murder on a train and you've got to find the killer!
Ratings from 1-10 are given to each room based on difficulty. Some rooms are totally suitable for younger guests and families based on theme and ease!
How Much Is Escapology?
Full priced tickets are $32 per person. There are occasional specials that you can always check in on! Their best deal is $15 Tuesdays which is a recurring deal, and the best escape room price in Dallas.
Make sure to book ahead of time to guarantee your spot in a specific room. Check out the Escapology website for availability and bookings.
What Ages Can Visit Escapology Dallas
Make sure to read about the theme of each room before bringing kids. Some themes may feel mature, like the narcos room. Others may feel too dark or scary for younger guests. Any guest under 14 must be accompanied by a paying adult.
Groups of 4-8 are ideal for a private experience, but you can even attend as a couple, although you might end up paired up with another small group.
5 Stars For Escapology Dallas
The employees are top notch and super friendly! They've always made the experience so much fun and been so helpful during the game.
There's a full bar to hang out before and after, and you can even grab a to go cup to take back to your room!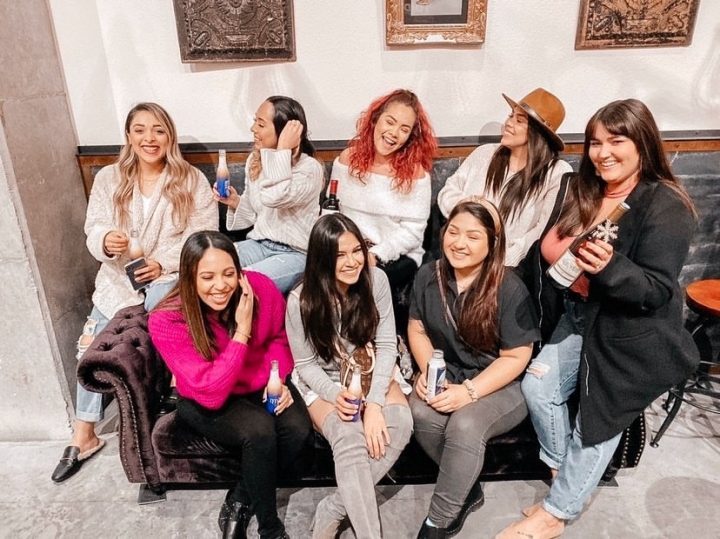 Visit This Escape Room In Dallas Fort Worth!
WE LOVE ESCAPOLOGY! Try out the Victory Park location, or check out the other locations across DFW. You won't regret it!
Will you be visiting this escape room in Dallas? Tag us when you do @metroplexsocial!