Love great BBQ? Well, we do too. Look no further because we've been asking around and discovered Where to Find BEST BBQ in Dallas Fort Worth!
Want to know where to find DFW's best tasting burgers? Read Where to Find the BEST Burgers in Dallas Fort Worth.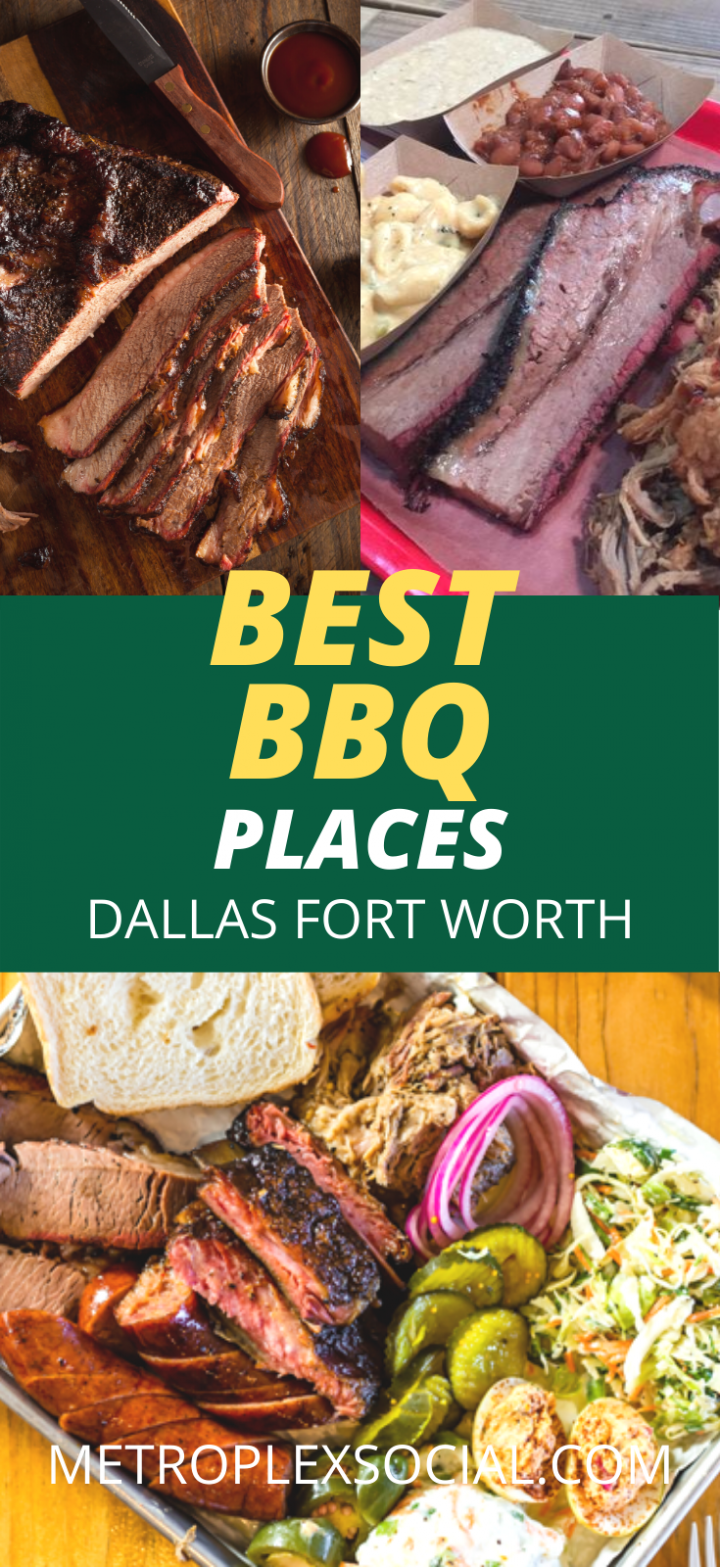 So, are you ready to dig into some great barbecue?
These DFW BBQ joints are the best restaurants in DFW to satisfy a meaty barbecue craving. Keep reading to discover Where to Find the BEST BBQ in Dallas Fort Worth: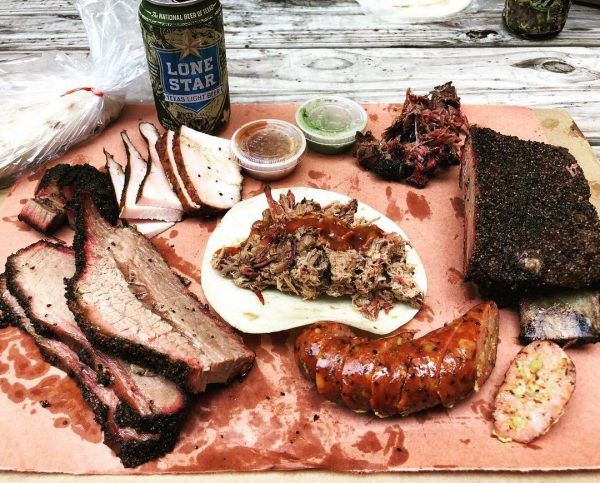 BEST BBQ Places in Dallas Fort Worth
Gather your friends and family around, because we've got the perfect roundup of the Metroplex's favorite barbecue restaurants right here.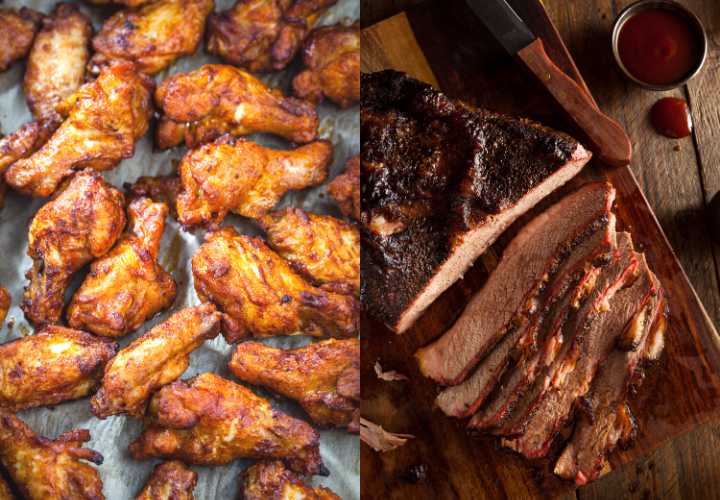 Brought to you by HD Smoked Goods.
At the top of our list is HD Smoked Goods. Using only the highest quality ingredients, Harold Dean is built upon the principles that smoked goods and barbecue should be wholesome and taste great.
All of the recipes at HD Smoked Goods are passed down from father to son and so forth. A passion turned into a fun interaction with people that love barbecue as much as they do, and so you can find HD Smoked Goods at local events around the metroplex or order catering for your business, group gatherings, holidays, events or anywhere you need lots of delicious meats.
Named by locals as some of the best bbq in the Dallas Fort Worth, their genuine Texas pecan wood provides a smoke that is smooth and leaves the mouth watering. You will not go away unsatisfied.
Here's some of the great BBQ items you can order at HD Smoked Goods:
Smoked Prime Rib
Texas Style Brisket
Pork Street Tacos
Smoked Hams
Smoked Turkey
Chicken Wings
and so much More!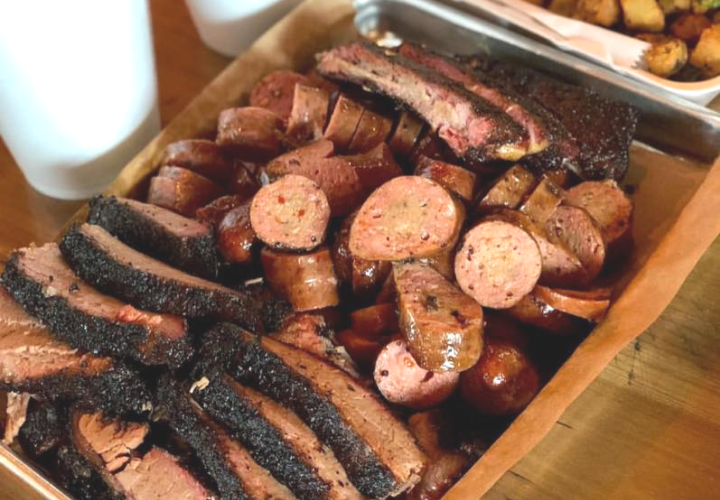 Hutchins BBQ is a favorite around these parts. There is more than enough food to go around so you're gonna leave with a full belly. Go where the locals go and get your bbq game on at Hutchins BBQ and Grill in McKinney.
Whether you share a rib and brisket plate with your partner, it'll be more than enough food for both of you. Try one of their wonderful stuffed peppers. You're sure to visit this barbecue place again and again.
Hutchins BBQ, 1301 N Tennessee St, McKinney, Texas, (972) 548-2629, hutchinsbbq.com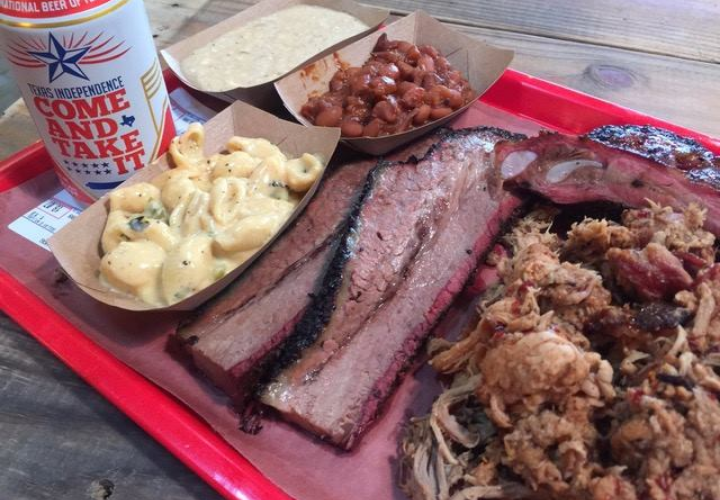 This barbecue joint keeps getting added to best lists around the metroplex. And we can see why. The price is in the flavor. The nicest people run the business.
Be prepared to wait, but it'll totally be worth it. They offer three different types of brisket and all are moist, melt-in-your-mouth delicious.
Cattleack Barbecue, 13628 Gamma Rd, Farmers Branch, Texas, 75244, (972) 805-0999, cattleackbbq.com
A pretty well done over BBQ place in the middle of nowhere. This local restaurant quickly became successful not only because of their great food, but also because of the atmosphere, great staff, live music, and involvement in the local community.
While you're there, sit around the outdoor fire pit, take roping lessons, or sit outdoors. This place is so much FUN!
I once asked one of the bartenders to surprise me with a cocktail and he served me up a "Bluebonnet Lemon-drop Martini." I have no idea if it's actually on their menu or not, but ask for it because it was amazing! We have nothing but nice things to say about Marty B's.
Marty B's, 2664 FM 407 East, Bartonville, Texas, 76226, (940) 241-3500, martybsplace.com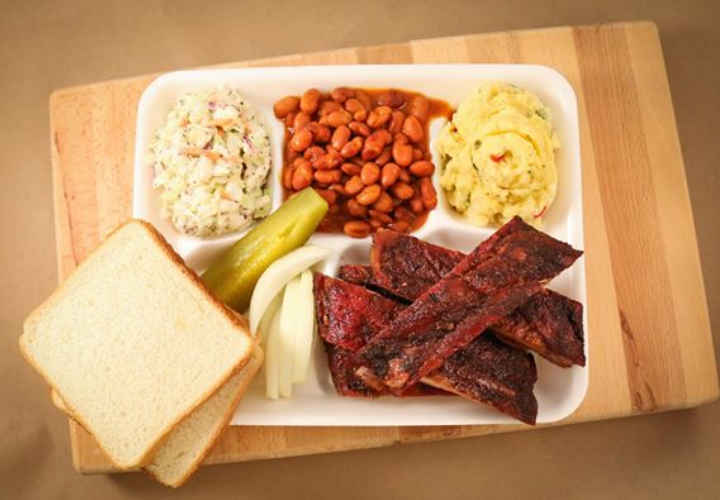 With great service and an friendly environment, Angelo's needs to go on your list of best BBQ places in Dallas Fort Worth.
When Angelo first opened the restaurant, there were only four dining tables, a stand-up table and an ordering counter, which added up to as much of a beer joint as a restaurant.
He operated his business with his wife, June, his brother, Orville, who passed away in 1984, and his son, Skeet. When Angelo passed away in 1997, at the age of 71, he and his son Skeet had built the business into the renowned and thriving gathering spot it is today.

"Dad's hard work and determination put this place on the map," said Skeet George, who grew up in and later took over the barbecue business. "He wanted to leave a viable business for his family, but what he actually left is a legacy for us and for Fort Worth."
Angelo's BBQ, 2533 White Settlement Rd, Fort Worth, Texas, 76107, (817) 332-0357, angelosbbq.com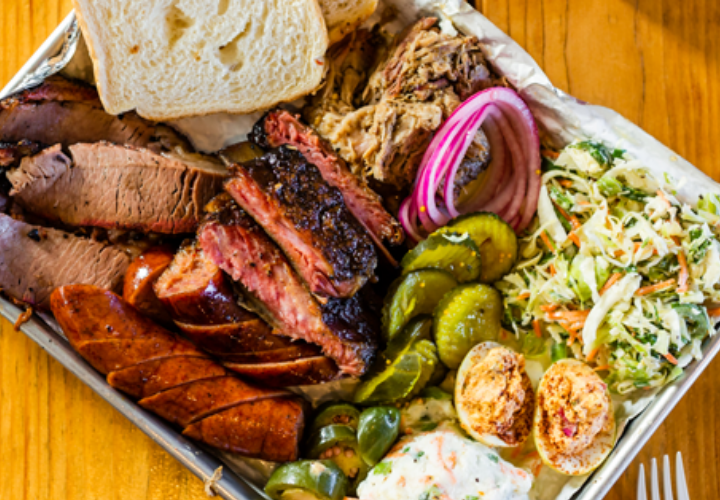 Good food, good folks, and good times: That's what Juicy Pig Barbecue in Denton, TX is all about!
Juicy Pig is a relaxed, easy-going place, but they are serious about the food we serve. You'll want to try their brisket, pulled pork, or heck why not a plate piled high with smoked mac 'n' cheese. They also serve the national beer of Texas: Lone Star. Catering available.
Juicy Pig, 708 North Locust St, Denton, Texas, 76201, (940) 387-0708, juicypigdenton.com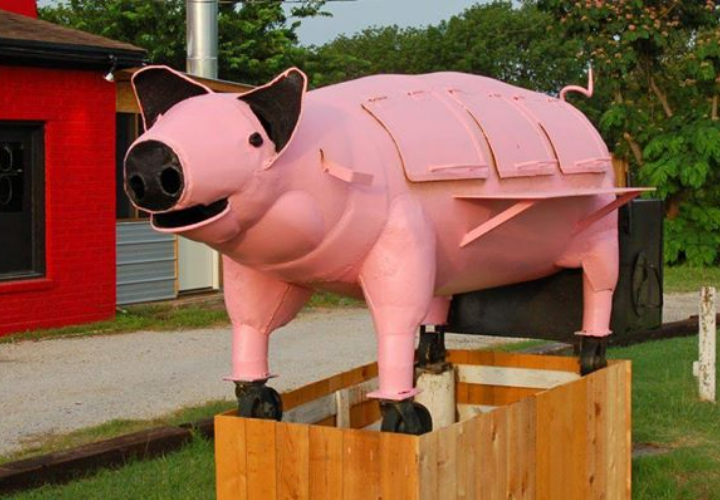 This local DFW barbecue restaurant located in Lake Dallas, Texas is known for their giant iron pig and succulent barbecue.
Open for lunch and dinner, to find Chasin Tail BBQ, just take the South Lake Dallas Drive exit off of I-35 E. Located just north of Lake Lewisville, travel east for a few hundred feet and turn in when you see the famous "Pink Pig."
Brisket, sausage, ribs, and of course ham…what more could you want with BBQ? They even have an all-you-can-eat option called the "Tail Chaser" (no sharing). Catering available.
Chasin' Tail, 601 Lake Dallas Dr, Lake Dallas, Texas, 75065, (940) 321-0524, chasintailbbq.com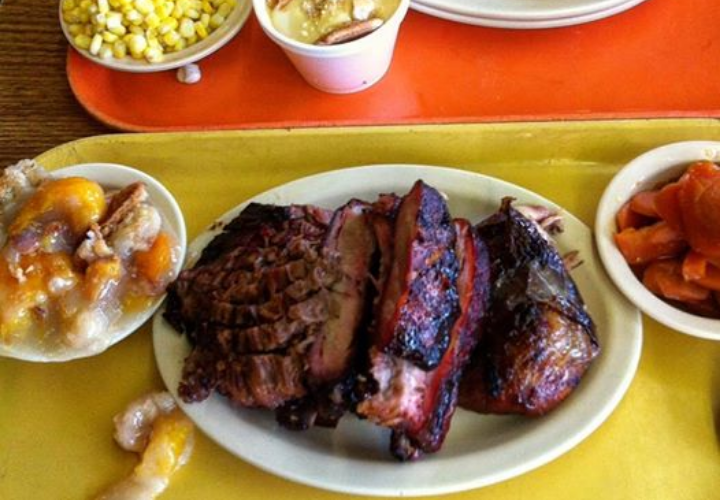 Bartley's opened in 1968 and (believe or not) was only one of three restaurants in town back then. Bartley's remained on Main Street until July of 1995, when the City of Grapevine purchased the property for the new city hall. They then moved to their current location a block east of Main Street.
Bartley's BBQ continues to be recognized for their authentic and mouth-watering barbecue, attention to detail, and love for the local community.
Heads up! Bartley's is closed Sunday and Monday.
Bartley's BBQ, 413 E. Northwest Hwy, Grapevine, TX, 76051, (817) 481-3212, bartleysbbq.com
Better get there fast if you want to try Zavala's Barbecue in Fort Worth! This highly popular and sought-after barbecue restaurant in DFW is owned by proud a Texican.
Zavala's is only open on Saturdays from "11 am to no mas!" You know it's gotta be good barbecue. Place Order or Questions: [email protected]
Zavala's Barbecue, 421 W Main St., Grand Prairie, Texas, 75050, (817) 330-9061, zavalasbarbecue.com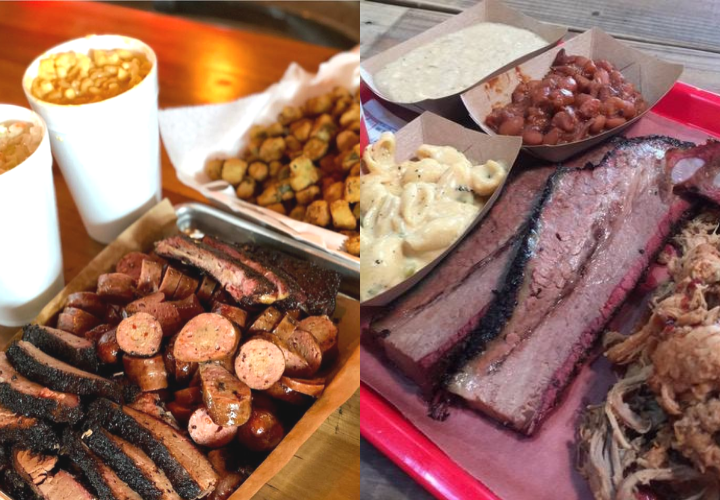 Best Places to Get BBQ in Dallas Fort Worth This Year
So, if you're looking for a delicious and authentic BBQ restaurant in the Metroplex, now you know where to go based on local recommendations. Let us know if you know of any other BEST BBQ restaurants in Dallas Fort Worth and we'll be sure to check them out!
Also try these top restaurants in DFW;
Be sure to grab our handy round up of Where Kids Eat FREE in Dallas Fort Worth.