Valentine's Day is coming up quickly, and if you're single you probably couldn't care less. That's about to change!
Practice a little self love this Valentine's Day In Dallas with this list of 10 things to do if you're single in Dallas on Valentine's day!
If you're wanting to go on an adventure to a nearby city, check out things to do in Richardson for a weekend!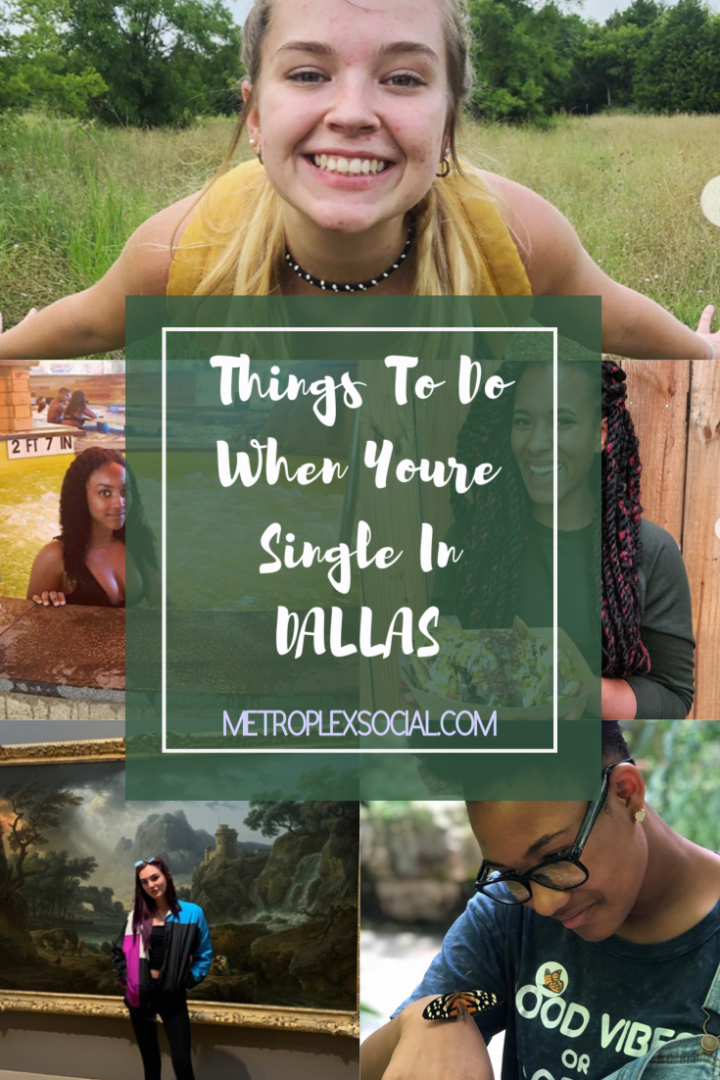 Stop worrying about being single this February! Take yourself on an awesome date by picking off this list of things to do If You're Single In Dallas: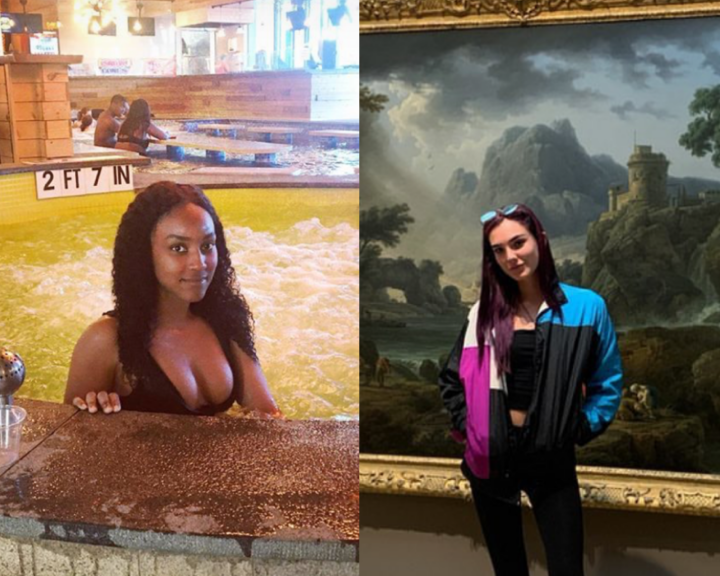 Practice A Little Self Love With These Ideas For Singles In Dallas
Be your own Valentine this February!
Spa Castle – Self Care If You're Single In Dallas
Be your own Valentine as you spend the day relaxing in warm waters or splurging on a nice massage at Spa Castle! You'll feel brand new after a little self care, we promise.
Spa Castle, 1020 Raiford Rd, Carrollton, Texas
Museum Of Art – Things To Do If You're Single In Dallas
Whether it's the Dallas Museum Of Art or The Fort Worth Modern Art Museum, spend the day taking in some beautiful works of art. This is the perfect date to take yourself on, and you can even explore downtown Dallas Or Fort Worth while you're there!
Museum of Art, 1717 N Harwood St, Dallas or 3200 Darnell St, Fort Worth
Bike Ride Over The Margaret Hunt Bridge
Head on downtown! You can bring your own bike or rent from a bike-share like LimeBike so that you can take a quick ride over the gorgeous Margaret Hunt bridge. Take in all that beautiful architecture and grab a great view of the city.
Margaret Hunt Bridge, N Riverfront Blvd And Woodall Rodgers Frwy
Grab Some Gourmet Coffee At Pink Coffee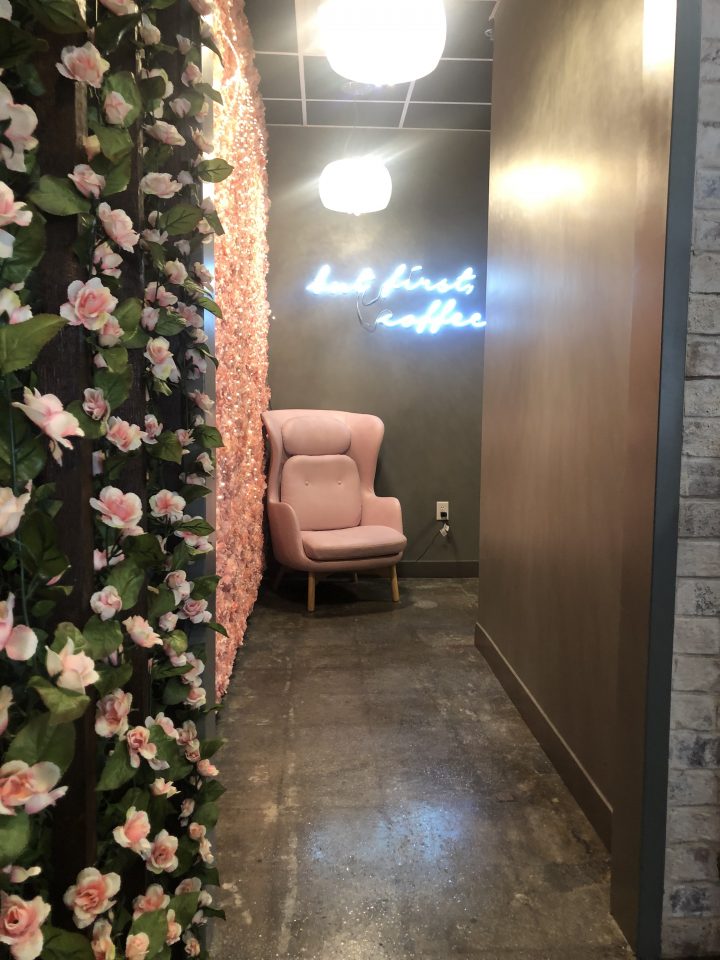 A coffee shop that completely revolves around the color pink? What more could you ask for this Valentine's Day! Grab their signature Pink Charge or a strawberry Frap and leave ready for a day filled with self care! You can check out a ton of awesome local coffee shops here.
💗 Pink coffee is the perfect place to get all dolled up for a GALentine's day on 2/9! Headshot, coffee, and one pastry included. Get tickets here.
Pink Coffee, 2334 W Buckingham Rd #210 Garland, Texas
Kayaking At White Rock Lake
There are tons of kayaking and boat rentals available at White Rock! Pick a spot you love and dress comfortably so you can relax on the lake. Watch the sunset in Dallas for the perfect Valentine's Day!
White Rock Lake, 8300 E Lawther Dr, Dallas, Texas
Retail Therapy At Bishop Arts
Do a little good and shop local! Take a stroll in the Bishop Arts area and take a peek at all the gorgeous and fun murals. Take some selfies and grab some new outfits at all the great boutiques and retail options!
Address: 320 W 8th St, Dallas, Texas
Hike At Arbor Hill Nature Preserve
Maybe you can wake up a little earlier than usual and start your day off with some fresh air! Explore this gorgeous nature preserve in Plano. Read all about why this is the spot for nature lovers here.
Arbor Hill Nature Preserve, 6701 W Parker Rd, Plano, Texas
Drinks At The Statler
Whether you're hosting a GALentine's happy hour or just want to grab a solo drink at the bar, the Statler is an awesome place to start! Enjoy the ambiance and end the night right.
Statler, 1914 Commerce St., Dallas, Texas
Texas Discovery Gardens – Things To Do If You're Single In Dallas
Let the butterflies at Texas Discovery Gardens love on you a little! This is a cheap way to spend the day having tons of fun. Take a brisk walk through the outdoor gardens or spend the day indoors getting Butterfly kisses for Valentine's. Grab tickets here!
Texas Discovery Gardens, 3601 Martin Luther King Jr Blvd Dallas, Texas
Alamo Draft House – Perfect If You're Single In Dallas
Pick your favorite movie off of the showtimes, order a drink, and get stuffed at Alamo Draft House! You can watch a comedy or a drama, whatever floats your boat since this night is all about you!
Address: Various Locations Across DFW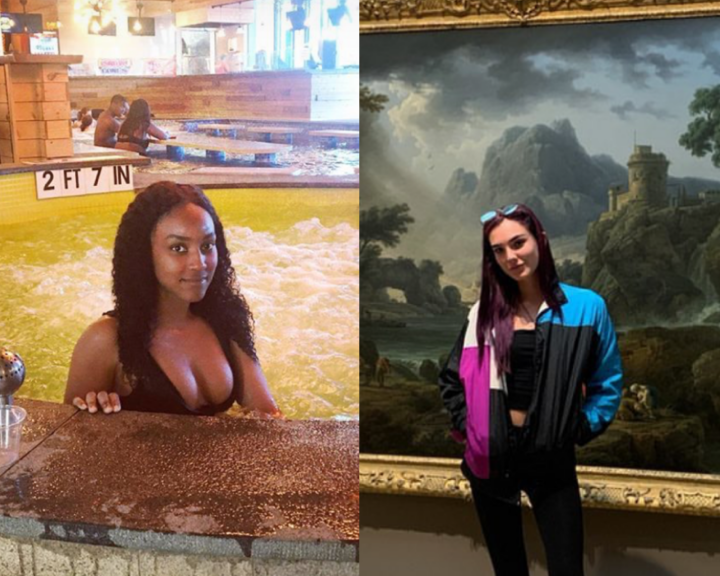 Things To Do If You're Single In Dallas This Valentine's Day
These are the activities that were most voted on by local singles in the Dallas area! We highly recommended taking a little time out to focus on yourself! You seriously can't go wrong with any of these choices.
We'd love to see how you spent Valentine's Day! Follow and tag us on social media at @metroplexsocial.