Kids love showing they care and Valentine's Day is the perfect opportunity to encourage their creativity! We hope these 20 Kids Valentines Day Crafts will help inspire you to share the love!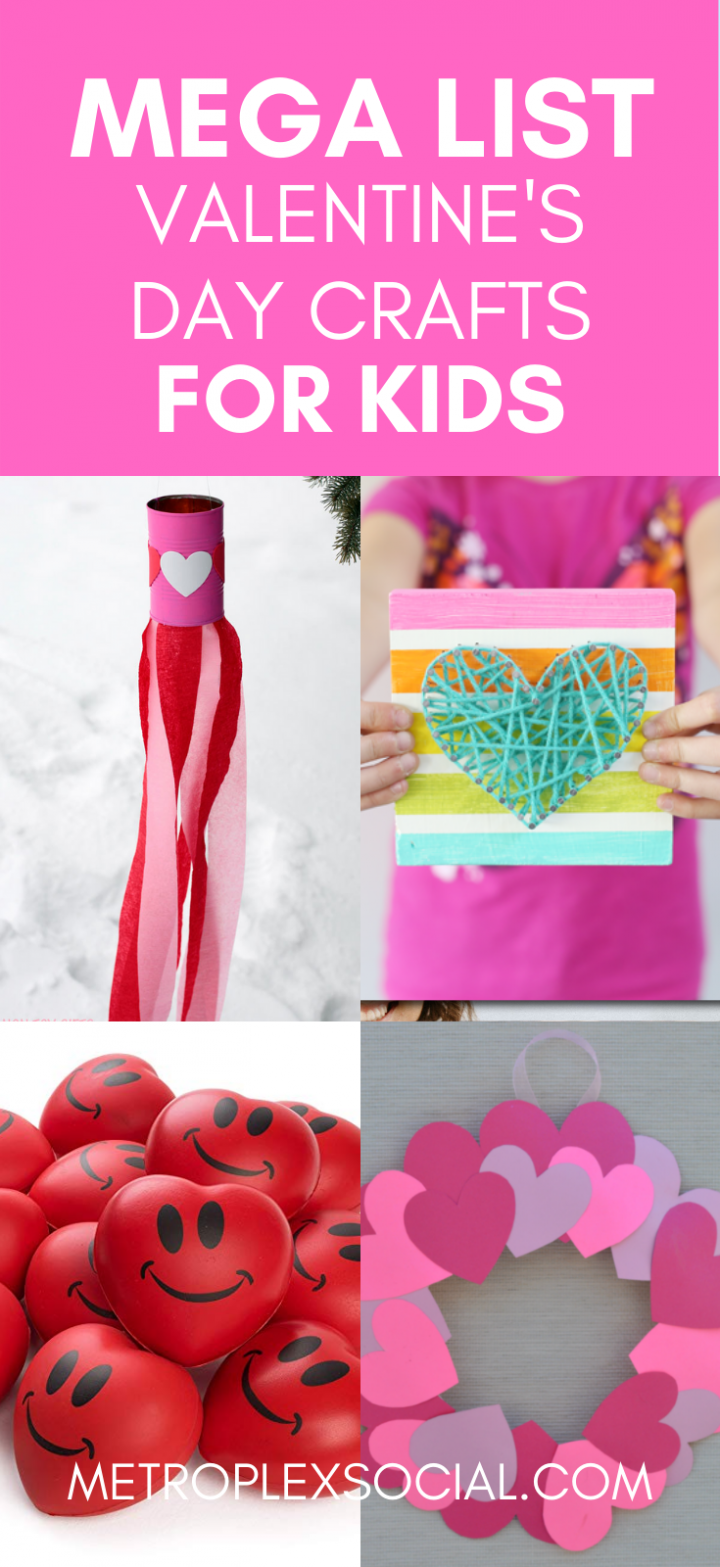 SIMPLE KIDS VALENTINES DAY CRAFTS
This post contains affiliate links. Why Trust Us?
These Valentine's Day Crafts are easy for kids to make. They will love making valentines, from the heart, to give to family and friends!
Help your kids make a Homemade Valentine's Day Ornament they can share with friends, or their teacher!
Thanks to this fun idea from The Resourceful Mama, your little ones will be so proud to hang a pretty Valentine's Day Heart Wreath, that they made, on your front door!
Kids love teddy bears! You've gotta check out this Valentine's Teddy Bear Craft for kids, It's so cute!
Learn how to make a dream catcher with this pretty Dream Catcher craft  for Valentine's Day, and make all their dreams come true.
This fun sun catcher craft is perfect for creative types and makes a colorful, unique Valetine's Day Craft.
Love owls? Here's some Valentine's Day Cards that kids can make, from What Can We Do with Paper and Glue. These are such a hoot!
These DIY Valentine Bird Feeders, from Wine And Glue, are perfect for the little love birds in your life.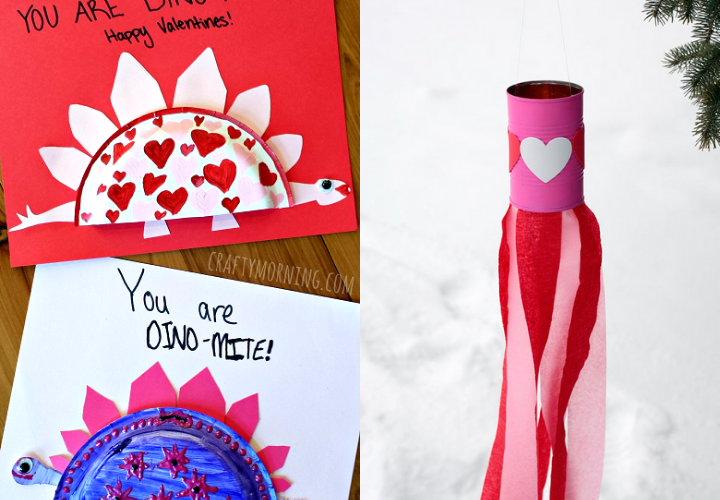 VALENTINE CRAFTS THAT ARE PERFECT FOR THE CLASSROOM!
Looking for fun Valentine's Day crafts for your classroom? Search no further!
First, top the party table with these DIY Valentine's Day table toppers that kids will LOVE making!
Show Love with this 32 piece DIY Valentine's Day Craft Kit that is perfect for a classroom party.
Dinosaur lovers will have a great time creating these Mini Paper Plate Dinosaurs. Such an awesome Valentine's craft idea from Crafty Morning!
Your kids will want to display this colorful and bright Heart String Art Project, from Sugar Bee Crafts, and so will YOU!
These are the cutest heart-shaped stress squishy stress relievers and kids will LOVE getting them during your class Valentine's Day party!
Crafty kids will love these DIY Valentine's Day cards. There's a whole kit!
Have you heard of Kindness Rocks? Make your own by using river rocks found at a home improvement or craft store and paint them with these acrylic markers. What a great way to encourage kids to be kind!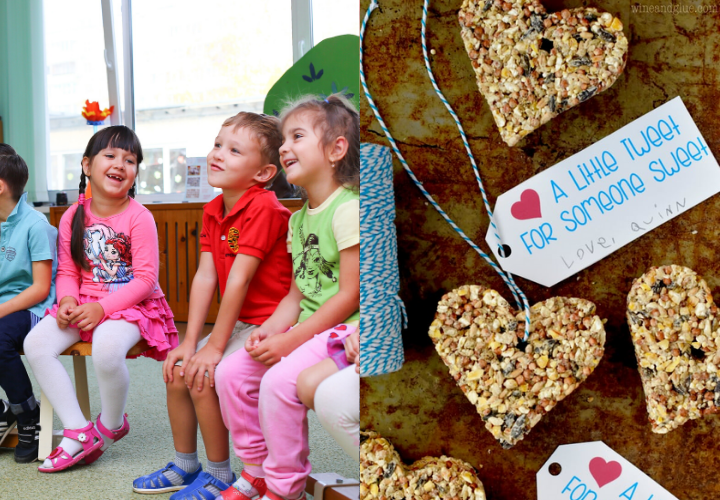 MORE KIDS VALENTINES DAY PROJECTS TO LOVE!
I don't think that there's such a thing as too many kids Valentine's Day crafts! They are just so fun to make, and it's even more fun to craft for others!
Who remembers Cootie Catchers? AKA Fortune Tellers, kids will enjoy making their own Valentine's Day inspired messages!
Craft Create Cook has the cutest and easiest DIY Popsicle Stick Picture Frame Craft for Valentine's Day! Pop a Valentine's Day drawing or message in the middle for Valentine's Day, and then it can even be replaced with a photo for the rest of the year!
I love this idea from Non-Toy Gifts, using tins cans and leftover party streamers to make a Valentines Kids Windsock Craft.
I've never seen this before! Use watercolors to paint paper heart doilies for a colorful Valentine Suncatcher, from Cutting Tiny Bites.
Take the love of art beyond Valentine's Day with this book that lets kids create 365 days a year!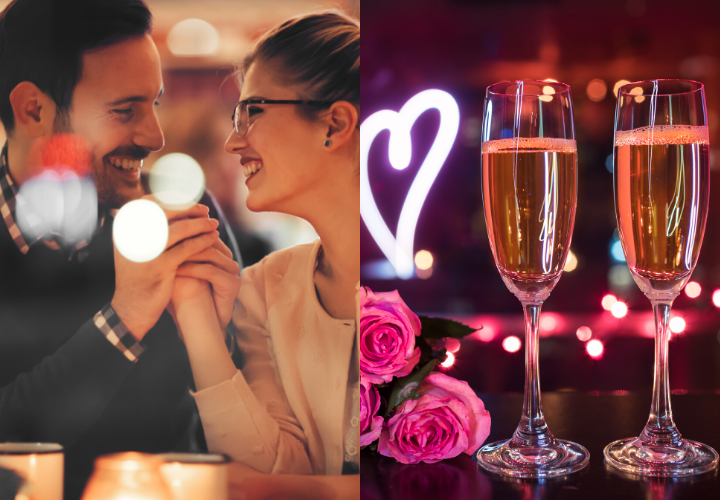 VALENTINE'S DAY ACTIVITIES AND IDEAS IN DALLAS FORT WORTH
Be sure to follow and tag us on social media with all your Valentine's Day activities @metroplexsocial #discoverDFW!