Do you love everything 80's? Do you wish you could relive your raddest childhood memories eating cereal and playing arcade games? Well, then you've got to check out this totally awesome 80's vacation rental in Dallas!
Relive your childhood at this video game themed restaurant in Frisco.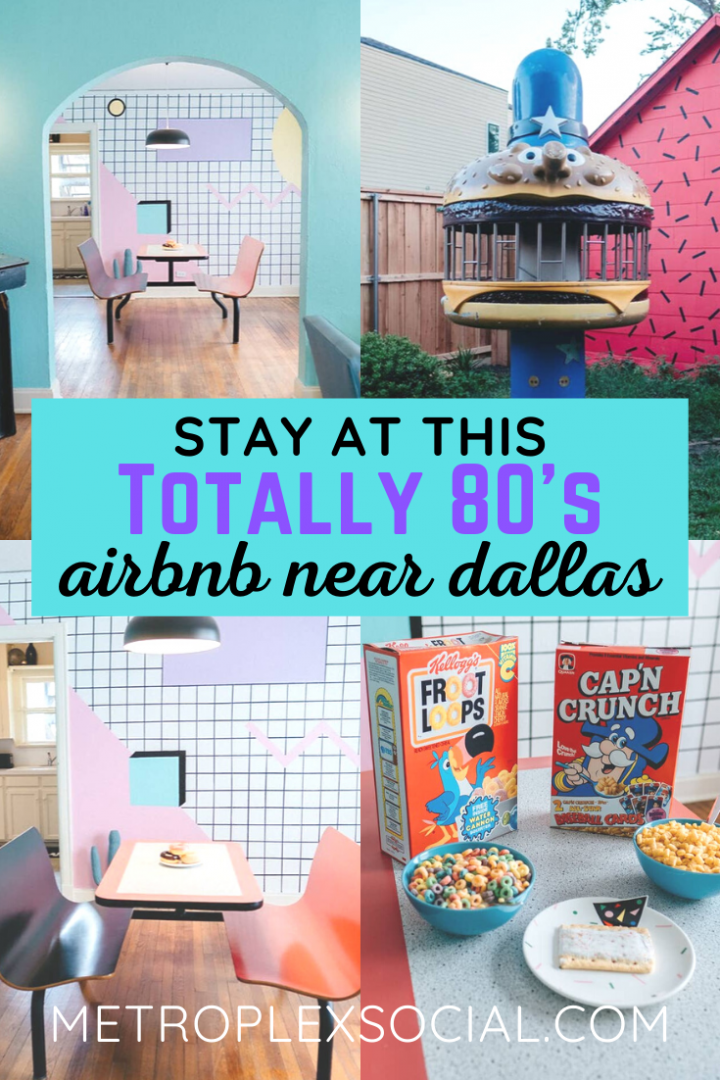 Feel like a kid in the 80's again!
Play the Teenage Mutant Ninja Turtles arcade and Nintendo, snack on the greatest cereal buffet, and sleep in the most comfy beds. RAD!
Here's Everything You Need To Know About This 80's Themed AirBnB Near Downtown Dallas: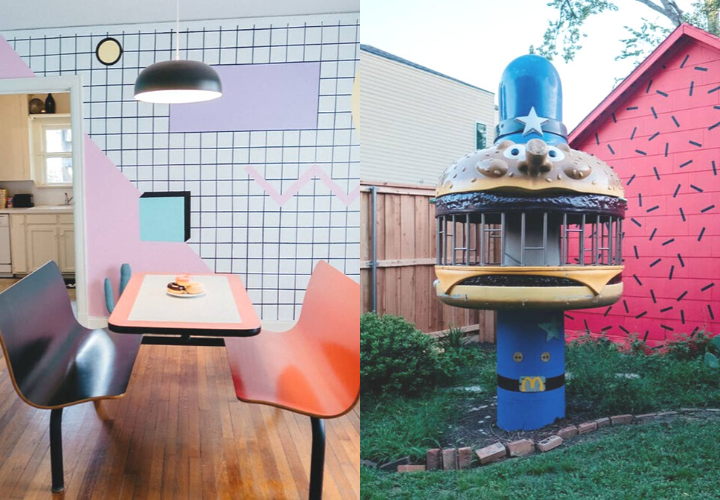 Stay At This Back To The 80's Themed Vacation Rental Near Downtown Dallas
Go back in time and remember your 80's childhood at this super cool and instagram-worthy airbnb house in the Lower Greenville neighborhood of Dallas.
Completely decorated by owners, this house lets you soak in all the nostalgia the next time you visit Dallas.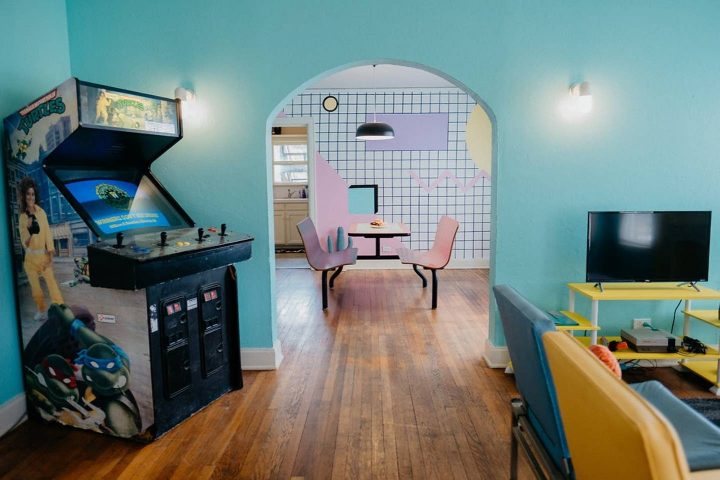 Totally Retro 80's Vacation Rental Near Dallas
Walk right into the eighties at this unique vacation rental not too far from Downtown Dallas.
If you ever wanted to see how rad it was to grow up in the 80s, then The McFly is the spot to be!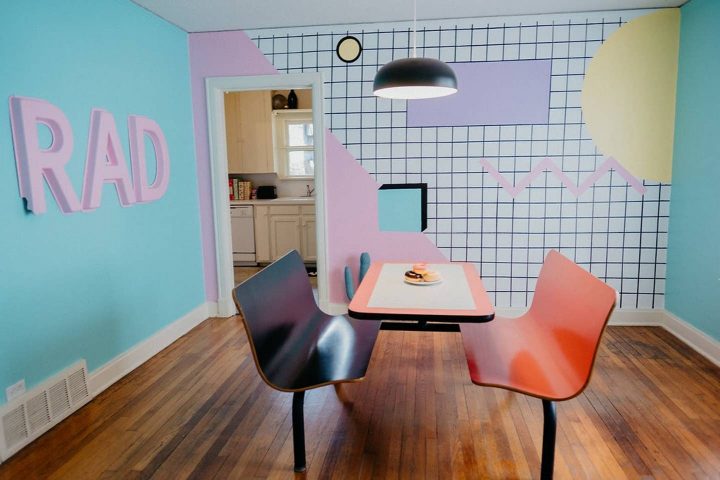 This Dallas Airbnb Will Take You Back To The 80's
This totally instagrammable 80's vacation rental near Dallas has everything 80's kids remember and love with all the modern conveniences of the 21st century.
When you book this themed 80's vacation rental, you get the ENTIRE bottom floor to yourself, including all the FUN!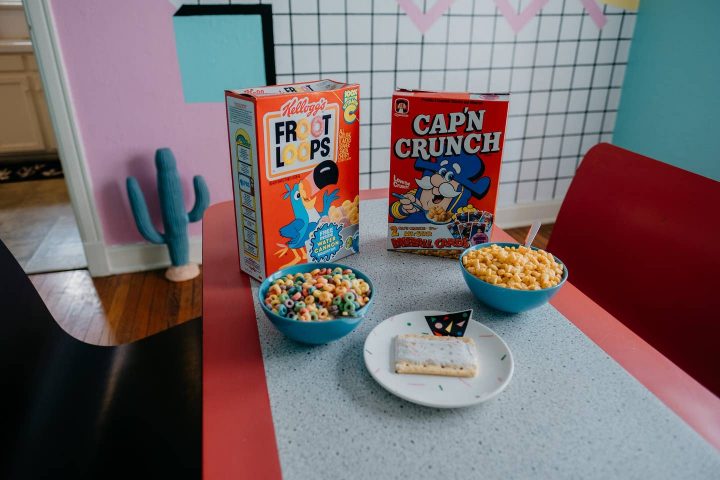 You'll get to enjoy Saturday morning cartoons complete with a FREE cereal bar, Teenage Mutant Ninja Turtle arcade game, WiFi, and super comfy beds.
It even comes with two totally nostalgic McDonald's play structures in the backyard.
Actually, it just occurred to me that this house may be better than our 80's childhoods…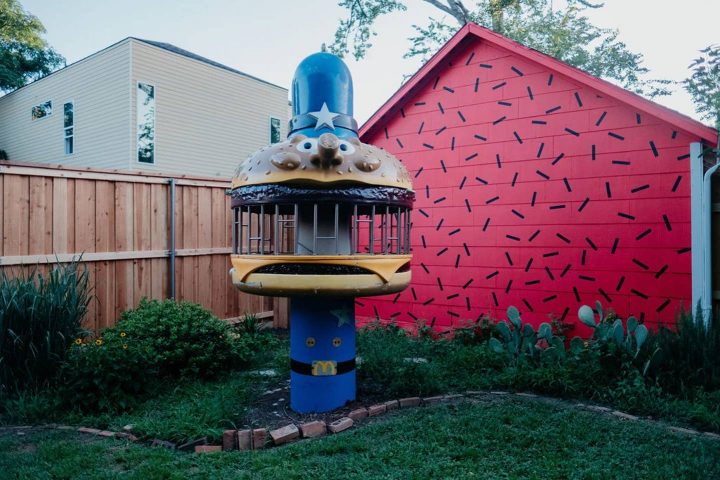 The Neighborhood – Lower Greenville
Lower Greenville is one of Dallas' most vibrant and walkable neighborhoods with plenty of indie coffee shops, hip local restaurants, and lots of night life (but you probably won't need to ever leave the house while your there…just saying).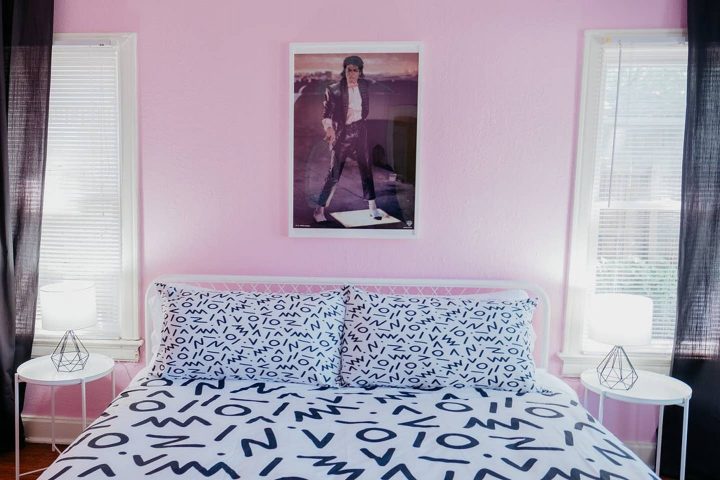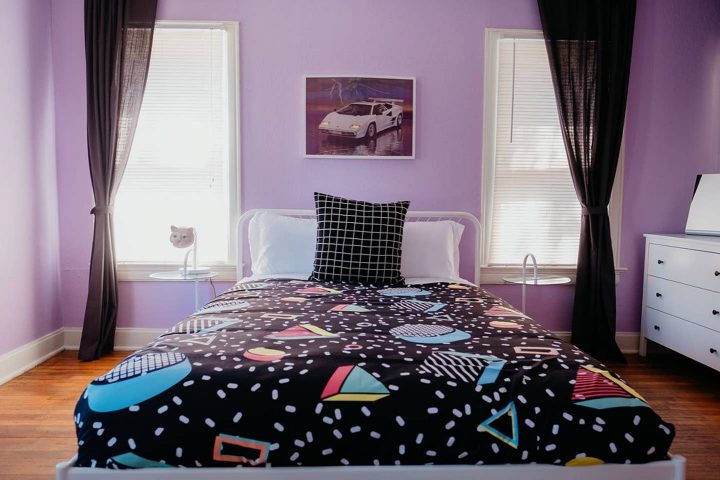 This radical Dallas vacation rental is a definite blast from the past.
How can I book this radical 80's themed AirBnB for my next visit to Dallas?
You can reserve The McFly here.
There's even an awesome 90's themed vacation rental located upstairs, The Slater, that you can also book.
Be forewarned…Guests to the 80's The McFly rental say that you can hear every step that guests to the 90's The Slater (upstairs) make just like in The Police's "Every Move You Make, Every Step You Take" song.
Thankfully, the owners provide complimentary earplugs so use them if the noise bothers you instead of whining about it online.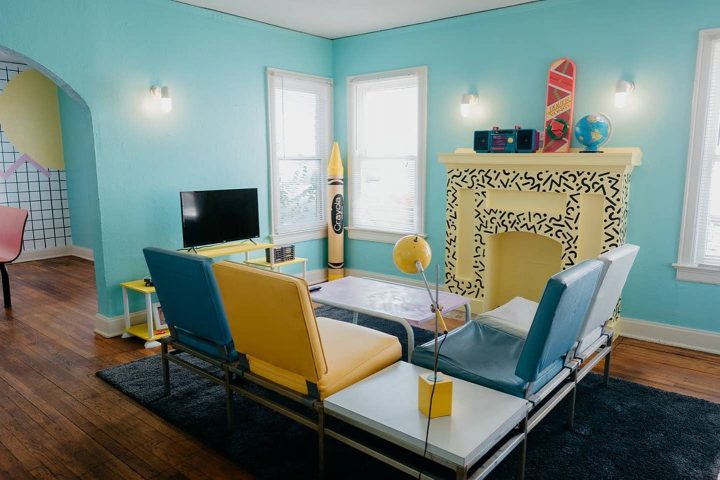 This Back to the 80's Airbnb House Near Dallas Is Totally Rad!
Go back in time and remember your 80's childhood at this super cool and instagram-worthy house in the Lower Greenville neighborhood of Dallas.
Here's more totally awesome places in Dallas Fort Worth to visit:
Be sure to follow and tag us on social media @metroplexsocial #discoverDFW if you stay in this one-of-a-kind house!
Submit your story here for publishing consideration.