Experience India's vast cultural and spiritual heritage at Klyde Warren Park this FREE event in Dallas this March. Enjoy live music and dance performances, along with traditional food, games, and activities for the entire family. Here's Everything You Need to Know About Festival of Joy:
Looking for more cultural festivals in DFW? Celebrate Latin culture at ChingonX Music Festival in Dallas This Spring.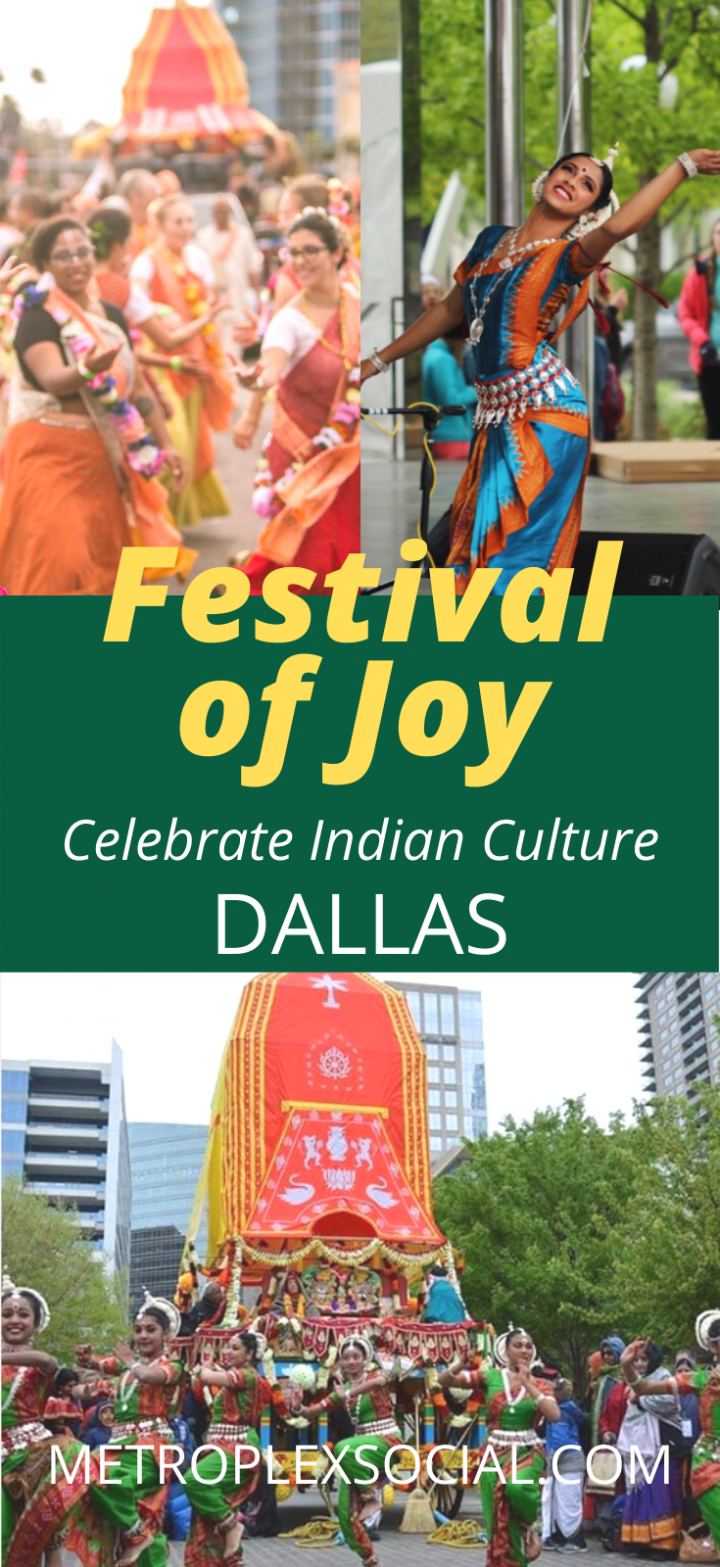 Kalachandji's, American Airlines, Klyde Warren Park, TKG Academy, Sewell Lexus, and the Crow Collection present the 3rd annual Festival of Joy with a Parade, Music, Dance, Free Food and a Splash of Spiritual Culture at Klyde Warren Park this March.
Get ready to experience Southeast Asian culture like you've never seen before in Dallas this spring. Keep reading learn what to expect at Festival of Joy in Dallas: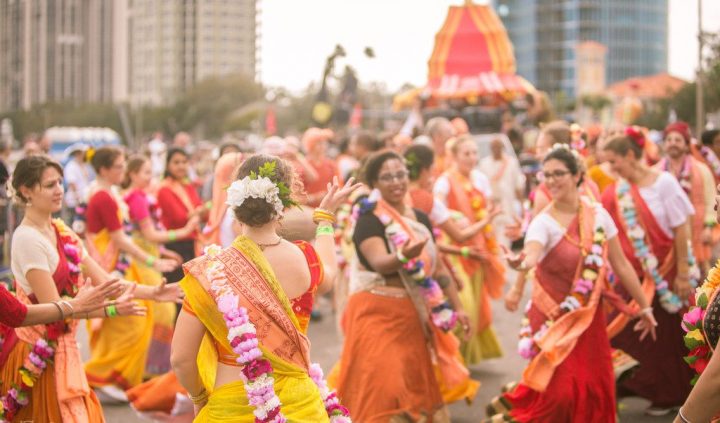 3rd Annual Festival of Joy – Dallas
Get ready to take a dive into and gain a better appreciation for Southeast Asian culture at Festival of Joy this spring!
The Festival of Joy – also celebrated as the Festival of Chariots, or Ratha Yatra – has its roots in ancient India and the bhakti tradition and is celebrated in major cities all across the world.
Festival goers will get to pull a colorful chariot by hand along Flora Street to Klyde Warren Park, listen to ancient Sanskrit mantras and traditional musical instruments, and watch classical music and dance performances.
Family Friendly Festival in Dallas
This FREE family-friendly event will have plenty of opportunities to engage in traditional cultural experiences through music, dance, educational exhibits, crafts, cooking demos, yoga and meditation, face painting, henna and traditional ethnic dress are just a few of the activities offered at this celebration of Indian culture.
Festival of Joy Parade
A parade at 11:00 am will kick off this family friendly event. It will start at Klyde Warren Park, proceed through the Dallas Arts District in Downtown Dallas, and then arrive back at Klyde Warren Park at 2:00 pm.
Festival Event Schedule
Family Fun – 12 PM to 6 PM, have a day full of laughter and games for the entire family, Indian themed face-painting, arts, and crafts, magic shows for children of all ages
Yoga in the Park – 11 AM to 6 PM, Join some of Dallas' leading yogis for yoga in the Park.
Eastern Philosophy and Meditation – 11 AM to 6 PM, Harmonize the inner joy in your heart through the secrets of India's philosophy and meditation practices.
Ayurveda Health – 12 PM to 6 PM, Learn more about this holistic approach to health that allows you to become a balanced, vital, happy person with the least amount of effort.
Taste of India – 11 AM to 6 PM, Taste the Festival of Joy in the delicious, authentically Indian foods prepared with love.
Experience India – 11 AM to 6 PM, Your passport to India – Transport yourself to India and Try-on-a-Sari and Turban, or create your own block-print, and have Mehndi (henna) designs drawn on your hand. FREE photobooths to remember all the fun!
Vedic Astrology – 11 AM to 6 PM, Understand the influence of the planets on your life and how to harness it for your happiness. Individual consultations / readings for a donation.
Rath Yatra Parade – 11 AM to 2 PM, Take part in a re-enactment of the centuries old procession that brought Krishna back home.
Live Music – 12 PM to 6 PM, More detailed schedule to be released before the festival. Keep checking the event website for more info.
When is Festival of Joy?
Saturday, March 28, 2020
11 AM – 6 PM

Ratha Yatra Parade begins
11 AM
Get information on parking here. There are several nearby parking garages, as well as access via Trolley and DART.
Where is Festival of Joy?
Klyde Warren Park, 2012 Woodall Rodgers Fwy, Dallas, Texas 75201
Please visit the festival website for updates on parking and special vip guests.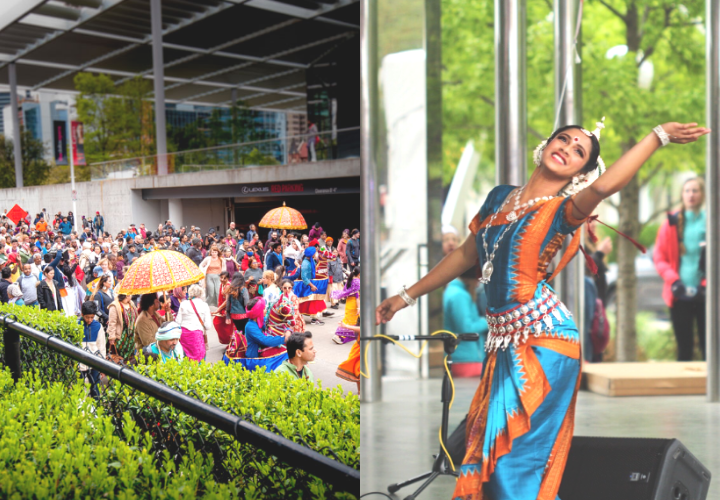 This Indian Festival of Joy is a Magical Family Event in Dallas
A celebration of reuniting hearts and a magical family event for all.
Join in and celebrate one of India's ancient festivals.
Here's more ways to discover different cultures in Dallas Fort Worth:
Plan on attending this Festival of Joy this spring? Let us know in the comments below. Be sure to follow and tag us on social media with your pics @metroplexsocial #discoverDFW.